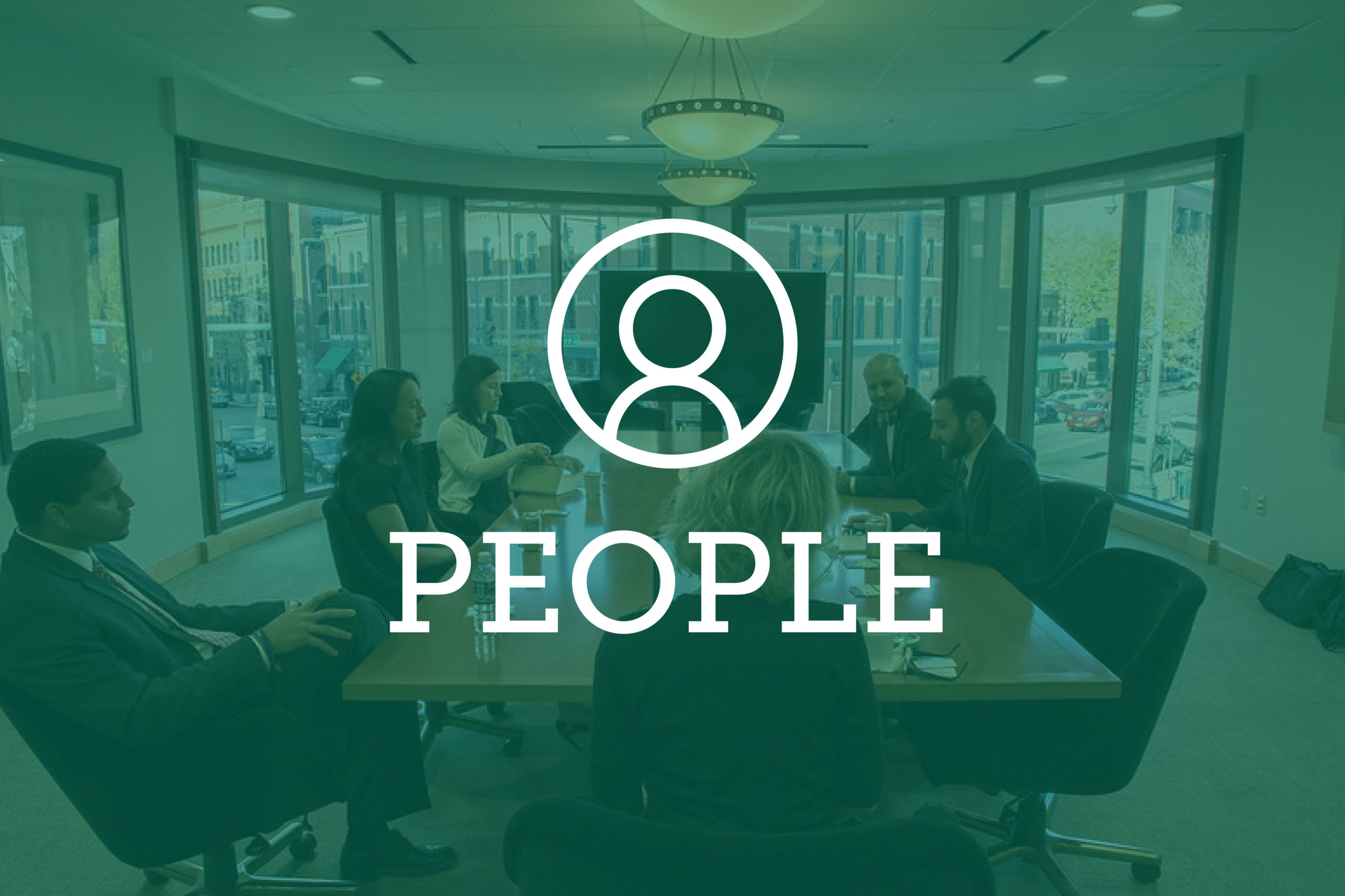 Fortis Law Partners has added litigation partner David Olsky in Denver.
Olsky focuses his practice in complex commercial, securities and bankruptcy litigation and responses to government investigations. He has represented financial institutions, public and private companies, creditor committees, broker-dealers and individuals in cases around the country.
"David continues Fortis' commitment to delivering the top-quality service to our clients, bar none," said Henry Baskerville, a litigation partner at the firm. "David has handled some of the most difficult matters for national clients and will bring that that capability to our growing practice."
Olsky also has experience representing individuals and companies in responding to government investigations. He has represented clients before the Securities Exchange Commission, Financial Industry Regulatory Authority, Office of the Comptroller of the Currency, Department of Justice Antitrust Division and various U.S. Attorneys, state attorneys general and state securities regulators. He has also conducted numerous internal investigations for corporate clients.
"I am excited to join Fortis and to deliver to my clients and my partners' clients the legal services that they expect from anywhere in the country," Olsky said. "As a boutique comprised of sophisticated and experienced attorneys, Fortis provides an optimal platform to litigate our clients' most important cases."   
Prior to joining Fortis, Olsky practiced for nearly 17 years with law firms in Washington, D.C., New York and Denver. Olsky began his career as a clerk for Judge Bruce Selya on the U.S. Court of Appeals for the 1st Circuit. He received a law degree from Stanford Law School and a bachelor's degree from the University of Pennsylvania.  
BOARD APPOINTMENTS
Moye White real estate partner Dominick Sekich has been named to the board for the Colorado Historical Foundation and the Alliance Center. Both positions were effective Jan. 1.
Sekich specializes in complex real estate, corporate and information technology matters. He is now the president of the board of trustees for the Colorado Historical Foundation and a member of the board of directors for The Alliance Center, a Denver-based nonprofit with the goal of transitioning Colorado to an equitable, clean-energy economy by 2050 and reducing greenhouse gas emissions by 50 percent by 2030. In this role, he will focus his time on promoting B Corp certification. 
Brownstein Hyatt Farber Schreck announced that Martine Wells, a shareholder in the firm's Denver office, has joined the board of directors of Ronald McDonald House Charities of Denver. 
As part of her three-year term, Wells will assist the organization in its mission to create, find and support programs that improve the health and wellbeing of children.
JUDICIAL ANNOUNCEMENTS
The 4th Judicial District Nominating Commission will meet March 1 at the El Paso County Courthouse to interview and select nominees for appointment by the governor to the office of district judge for the 4th Judicial District, which includes El Paso and Teller counties. 
The vacancy will be created by the retirement of Judge Barbara Hughes, effective Feb. 15.
To be eligible, the applicant must be a qualified elector of the 4th Judicial District at the time of investiture and must have been admitted to the practice of law in Colorado for five years. 
Further information and application forms are available from the office of the ex officio chair of the nominating commission, Justice Carlos Samour, 2 E. 14th Ave. in Denver, and the office of the district administrator, Scott Sosebee, 270 S. Tejon St., P.O. Box 2980, Colorado Springs, CO 80901. Applications also are available on the court's home page at http://www.courts.state.co.us/Careers/Judge.cfm
Applications must be submitted by 4 p.m. Feb. 15. Any person wishing to suggest a candidate to fill the vacancy may do so by 4 p.m. Feb. 8.
The members of the nominating commission for the 4th Judicial District are: Larry Gaddis, Beth Lieberman, Juan Moreno, Mary Linden, Jennifer George and Joshua Brooks, all of Colorado Springs; and Daniel Nicholson and Philip Mella of Woodland Park.