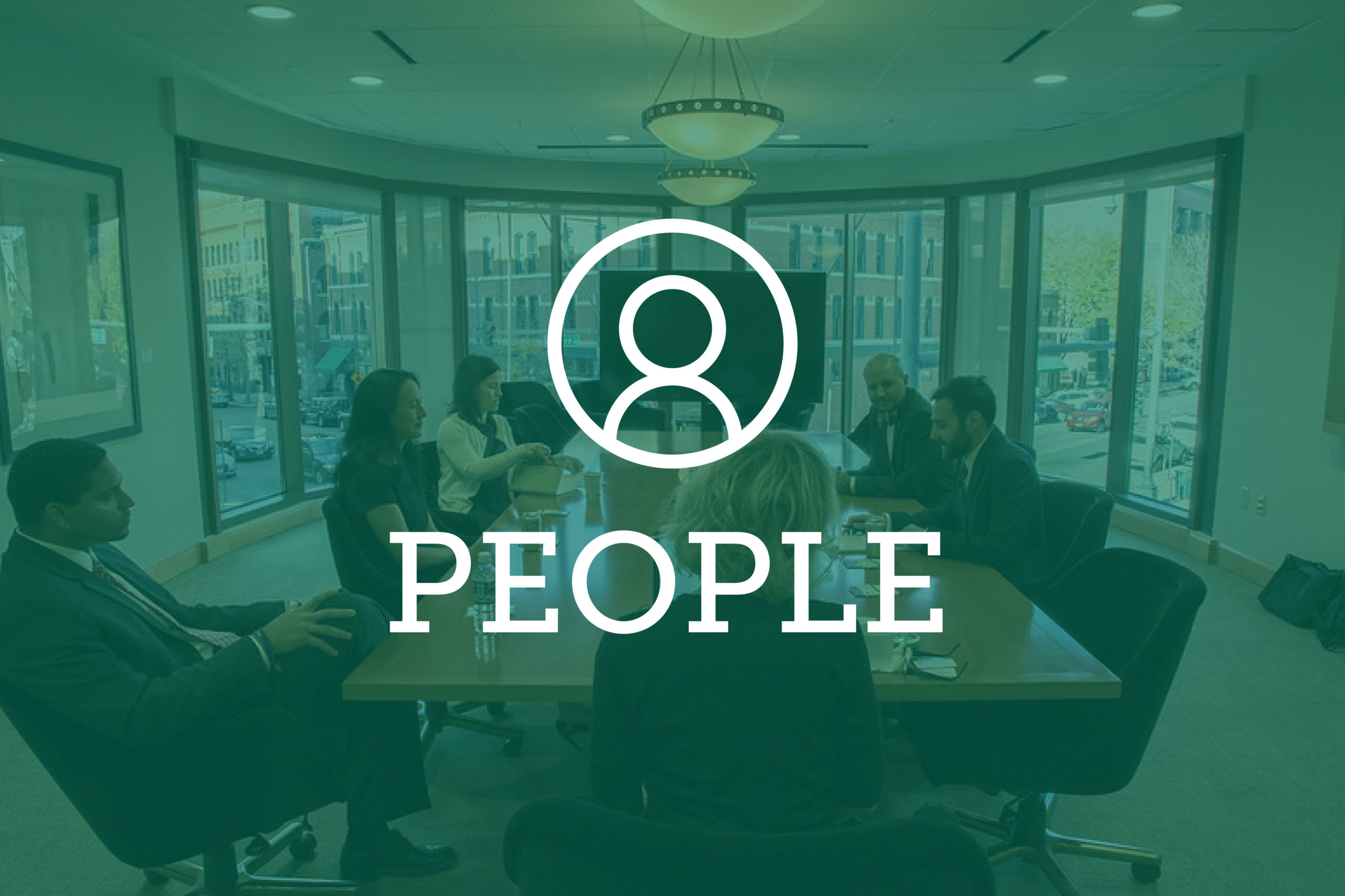 Brownstein Hyatt Farber Schreck announced Thursday that Alissa Gardenswartz, former deputy attorney general for consumer protection in the Colorado attorney general's office, will join the firm's litigation department and consumer protection practice as a shareholder.
"We are excited for Alissa to join our team and bring her broad consumer protection experience to the firm," said Eric Burris, Brownstein's litigation department chair. "Her more than 10 years of experience working on investigations at the Colorado AG's office deepens our bench of talent focused on consumer protection issues for our clients."
Gardenswartz joined the attorney general's office in 2007 as an assistant attorney general and then became the first assistant attorney general overseeing antitrust cases, financial fraud and charity fraud cases and litigation related to the master settlement agreement between tobacco manufacturers and the states. 
In 2015, the Colorado attorney general appointed Gardenswartz deputy attorney general for consumer protection. As deputy, Gardenswartz oversaw all of the attorney general's consumer protection and antitrust enforcement activities as well as the office's consumer education and outreach. 
 "Alissa made an enormous difference for the people of Colorado as the head of our consumer protection section," Colorado Attorney General Phil Weiser stated. "Her departure is a big loss for our office, but it will be a gain for the private bar and those who have the opportunity to work with her."
Gardenswartz has also worked in private practice in both Denver and Washington, D.C. She began her career with the U.S. Federal Trade Commission Bureau of Competition.
Gardenswartz received a law degree from the University of Chicago and a bachelor's degree in communication studies from the University of California Los Angeles.
Lateral Watch
Camila Tobón has joined Davis Graham & Stubbs' finance and acquisitions department as of counsel and head of the privacy and data security law group. Her practice will continue to have an emphasis on data protection compliance, privacy program management and breach response. 
Tobón has experience helping clients address compliance with national and international data protection regulations. 
She is a certified fellow of information privacy through the International Association of Privacy Professionals, as well as a certified information privacy professional in European law, U.S. law and information privacy manager. 
Prior to joining DGS, she practiced at Shook Hardy & Bacon, first in Miami and then in Denver. She is currently admitted to practice law in Colorado and Florida. 
She received a law degree from the University of Miami School of Law, a master's degree from the University of St. Andrews in Scotland and a bachelor's degree from The George Washington University.
Melissa Barber has joined Caplan & Earnest's education law practice.
Barber has more than 12 years as legal counsel for the Boulder Valley School District and over 25 years of legal experience. 
She has represented school districts in federal and state trial and appellate courts, the State Board of Education, the Office for Civil Rights, the Equal Employment Opportunity Commision and the Colorado Civil Rights Division.
A graduate of Cornell University Law School, Barber is a board member and outgoing chair of the in-house committee for the National School Boards Association's Council of School Attorneys, past chair of the Colorado Council of School Board Attorneys and member of the Colorado and Boulder County bar associations.
Judicial Announcements
The Supreme Court Nominating Commission has nominated six candidates for two vacancies on the Colorado Court of Appeals. 
The vacancies were created by the retirement of Judge Karen Ashby, effective May 31, and the resignation of Judge Laurie Booras, effective Feb. 1. The nominees were selected during a Feb. 19-20 meeting in Denver. They are Michael Beaver, Jaclyn Brown, Christina Gomez, Neeti Pawar, Sarah Wallace and David Yun.
Under the Colorado Constitution, the governor has 15 days from Feb. 21, within which to appoint one of the nominees as a judge on the Colorado Court of Appeals.
Comments regarding any of the nominees may be sent via e-mail to the governor at [email protected]
Correction
The Feb. 18 4th Quarter Big Deals list incorrectly identified the law firm that represented Nighthawk Energy in its restructuring and asset sale. Nighthawk was represented by Greenberg Traurig. We apologize for the error.