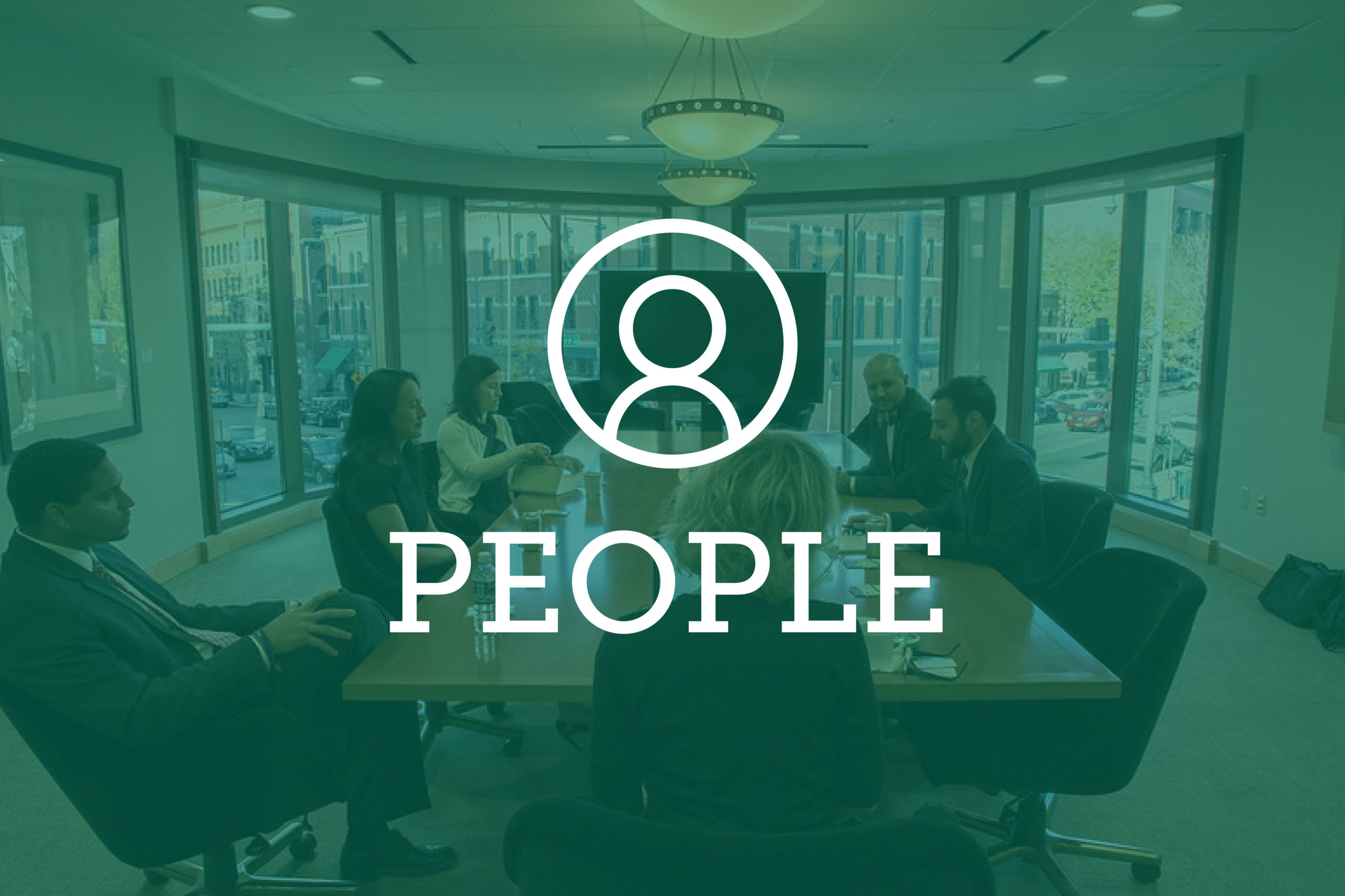 Law Firm Updates
Holland & Hart announced Alex Smith joined the firm's Employee Benefits and Executive Compensation practice as of counsel in the firm's Denver office. Smith assists clients with a variety of matters related to the design, maintenance and implementation of health and welfare plans and qualified and non-qualified retirement plans. He also advises on ACA, ERISA, HIPAA and COBRA compliance, and counsels clients on executive compensation arrangements and compensation and benefits issues that arise in the context of corporate transactions.  
Prior to joining Holland & Hart, Smith was an associate at Smith, Gambrell & Russell, LLP in Atlanta. He also served as a judicial law clerk for Justice Charles T. Canady of the Florida Supreme Court. Smith received his J.D. from the Ohio State University Moritz College of Law, his master's degree from Washington State University and his bachelor's degree from Brigham Young University. Smith is admitted to practice in Florida and Georgia and his practice in Colorado is temporarily authorized pending admission.
Hall Estill announces the addition of Ann Chandler to the Denver office in a special counsel position.   
"Ann makes a great addition to the team," said Mike Cooke, Managing Partner for Hall Estill. "Her in-depth knowledge of real estate law will translate to excellent counsel to our clients." 
Chandler practices in the area of real estate law, representing commercial developers in acquisition, financing, development and leasing of real estate property. She is licensed to practice in both Florida and Wisconsin. Chandler is experienced in land use, development and zoning issues, real estate licensing and regulation and title insurance issues. She also served two years as in-house counsel for a large retail chain.
Stinson LLP announced Andrew Gillespie joined the firm as of counsel in its Denver office. He complements the firm's established banking and financial services and real estate and public finance practices. 
Gillespie handles a wide variety of asset acquisitions, financings and dispositions for lenders, borrowers and sponsors. 
Gillespie counsels lenders and agent banks originating commercial loans across a wide range of industries. He actively advises his clients in credit originations including asset-backed term loans, real estate financings, construction loans, revolving lines of credit and leveraged loans, as well as workouts and restructurings throughout the life cycle of each loan.
In addition to advising financial services clients and borrowers on corporate, real estate, venture capital and leveraged loan facilities, he regularly counsels private equity firms, privately held businesses and real estate investors on capital raises, joint ventures and real estate and private company acquisitions and dispositions.
Spencer Fane LLP announced Nick Anderson joined the Real Estate and Tax Credit Finance and Opportunity Zones practice groups as a partner in the firm's Denver office. 
Anderson advises real estate developers, lenders and investors on tax credit financing and opportunity zone matters to efficiently structure and close real estate deals, helping them take advantage of opportunities ranging from simple to extremely complex incentives and programs. He is well-versed in tax credit transactions, including Historic Rehabilitation Tax Credits, Low Income Housing Tax Credits, New Market Tax Credits, Opportunity Zones, Renewable Energy Tax Credits and a wide variety of state tax credit programs. 
With a strong background in general corporate, federal tax, real estate and financing legal matters, Anderson focuses on understanding the business goals and objectives of clients, helping them best utilize tax credit financing, public-private partnerships and community development entities that are most beneficial to their project.
Messner Reeves LLP, a national business law firm, announced that Scott Hawranek, an intellectual property attorney, has joined the growing firm as a partner at the firm's newly established Colorado Springs office. Hawranek is the latest addition to Messner Reeves' robust intellectual property team, with expertise in IP litigation, protection and development.     
The Colorado Springs office draws on a range of firm-wide expertise focusing on intellectual property, litigation, labor & employment and corporate transactions. The team is committed to providing exceptional legal counsel to clients that deliver solutions and winning strategies consistently. 
The intellectual property team works with clients to build, protect and monetize intellectual property, ideas, innovations, brands and any associated creative work. Services include patent, copyright, trademark and trade secret development and protection. 
The Judiciary
Mayor Michael B. Hancock has received the following three nominees for Denver County Court Judge from the Denver County Court Judicial Nomination Commission: Michael Angel, Kelly Cherry and Judy Estrada.
The Mayor will interview the nominees and announce his selection on or before Aug. 27, 2021. The appointment will fill the vacancy created by the retirement of Judge Adam Espinosa.
The 13th Judicial District Nominating Commission will meet Sept. 13 via Webex to select nominees for appointment by the Governor to the office of county judge for Sedgwick County. The vacancy will be created by the retirement of Judge Craig Dolezal. The vacancy will occur on Oct. 1.
The 4th Judicial District Nominating Commission has nominated three candidates for a district court judgeship created by the retirement of Judge Jann Patrice DuBois. The vacancy will occur on Oct. 8, 2021. Nominees Samuel Evig and Marika Frady, both of Colorado Springs; and William Moller of Woodland Park were selected by the commission on Aug. 6, 2021.

Under the Colorado Constitution, the Governor has 15 days from Aug. 9 within which to appoint one of the nominees as district court judge for the 4th Judicial District serving El Paso and Teller counties.