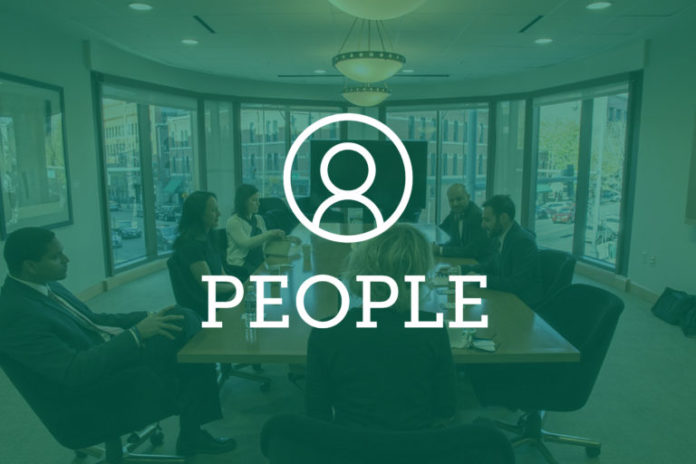 Have an announcement for Law Week Colorado's people section? Let us know. 
Law Firm Updates
Moye White LLP announced on March 9 that Katie Kamenetsky joined the firm's real estate section as an associate. At the Colorado-founded firm, Kamenetsky will guide buyers and sellers through purchase and sales transactions, draft various purchase and sale agreements, review title commitments and policies, advise clients on contract and title matters and more. The George Washington University Law School graduate previously worked at a real estate focused firm and as in-house counsel for Fidelity National Title. She is fluent in Russian, speaks Hebrew and previously interned at the Colorado Court of Appeals and the U.S. House of Representatives.
The Judiciary 
On March 10, the First Judicial District Nominating Commission announced an upcoming vacancy for a judgeship covering Jefferson and Gilpin counties. The upcoming vacancy will be created by the retirement of Judge Harold Sargent on May 31. Applications are due March 29. 
Kudos 
Colorado firm Coan, Payton & Payne, LLC announced on March 7 that five of its attorneys were selected for the 2022 Colorado Super Lawyers and Rising Stars list. Less than 5% of lawyers in a state can be named a Super Lawyer and less than 2.5% a Rising Star. 
2022 Colorado Super Lawyers include:
Brett Payton

— leads the litigation practice group and works on real estate, business and banking litigation

Michael Payne

— represents financial institutions, private lenders, businesses and individuals in complex commercial real estate and financing transactions

Andrew Klatskin

— focuses on real estate and commercial transactions, real estate development, real estate leasing, common interest community development and golf course and hospitality-based developments
2022 Colorado Rising Stars include:
R. Clay Bartlett

— works on a range of corporate and real estate related matters

John Koechel

— a real estate transactions attorney
On March 8, the Institute for the Advancement of the American Legal System at the University of Denver announced Rohan Pavuluri was awarded the second annual Alli Gerkman Legal Visionary Award. Pavuluri is the CEO and co-founder of Upsolve, a tool that helps people navigate bankruptcy filing without a lawyer. As of February, Upsolve helped users in the U.S. to relieve over $450 million in debt. Upsolve hopes to make the legal system more accessible and use education, technology and advocacy to support families with economic mobility. The Alli Gerkman Legal Visionary Award recognizes emerging leaders and legal professionals who introduce reform-minded approaches to improving the American legal system. He will be presented the award at IAAL's annual Rebuilding Justice Award Dinner in April.