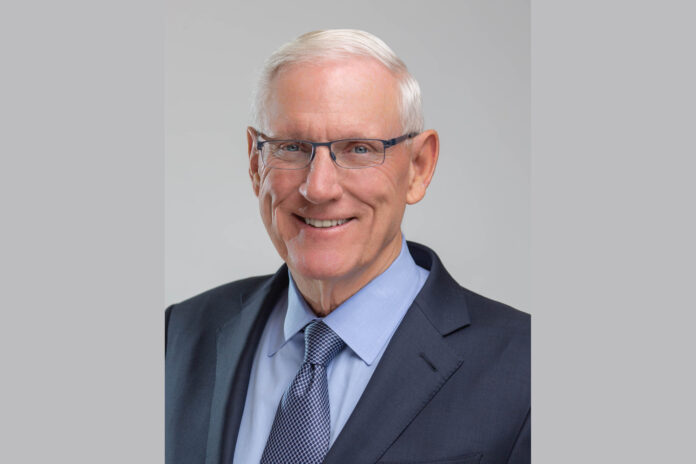 A longtime Colorado business leader has passed away.
J. Landis "Lanny" Martin was born Nov. 5, 1945, in Grand Island, Nebraska. He passed away Sept. 1 at 77 years old. 
Martin received his law degree from Northwestern University Pritzker School of Law. 
"Lanny's leadership and generosity have made a transformational impact on our Law School, the University and society," said Hari Osofsky, dean of Northwestern University Pritzker School of Law in an official news release. 
Martin joined Northwestern's Board of Trustees in 1999. He served on the academic affairs committee from 2010 to 2015 and was vice chair of the board from 2015 and became chair in 2017 where he served until August 2022. In 2022 Martin was elected a life trustee. 
"Lanny's deliberate leadership, ability to foster partnerships and remarkable dedication to the success of the University made him a consummate chair of our Board during a critical period," said Peter Barris, chair of the board of trustees, in the news release. "Through 24 years of trusteeship, generous philanthropy and tireless advocacy, Lanny, along with his wife, Sharon, was a Northwestern champion of the highest order, and he will be deeply missed."
Together they've given nearly $45 million to Northwestern. They most recently gave $3 million to provide faculty positions at the law school and established the Law Community Professorship Fund. The pair created the J. Landis Martin Professorship of Law and Business and even provided unrestricted funding for the law school. 
Martin began his career practicing for the law firm Kirkland & Ellis where he eventually served on the executive and firm committees. 
"I first met Lanny when I was a first-year attorney at Kirkland & Ellis in 1987," wrote Todd Maynes to Law Week via email. Maynes is a partner at Kirkland & Ellis' Chicago office. "He was only in his young 40s, but was already widely revered. Kirkland was a much smaller place then, but it was a big deal when Lanny left the Firm."
Martin was previously the chairman and CEO of Titanium Metals Corporation, one of the largest producers of titanium metals. 
Maynes distinctly remembers playing golf with Martin a few weeks after the tragic events of Sept. 11, 2001. Titanium Metals was closely intertwined with the aviation industry, Maynes noted, and Martin knew this tragedy would have a significant impact on the industry and his company. 
"He knew that might mean layoffs at a few plants and a slowdown in operations, but he spoke to me not about adverse impacts on the company or its stock price," added Maynes. "But about his genuine concern for his employees and how they would be affected. That is who Lanny was." 
Martin founded the firm, Platte River Equity, in Denver in 2006. It is "a private equity firm focused on investments in established lower middle market operating companies with enterprise values of up to $250 million." 
He was also the founding director and chairman of the board of Crown Castle, the largest owner and operator of U.S. wireless communication sites, according to the Northwestern news release.
He was a leader and benefactor of the Central City Opera and president of their endowment fund board. 
Martin had also previously served on the board of trustees of the Denver Art Museum beginning in 1994 and was named co-chairman in 2011. 
He was officially inducted into the Colorado Business Hall of Fame in 2012. 
"He was incredibly successful, but was humble, caring and had no airs about him," added Maynes. 
Martin is survived by his wife, three children and nine grandchildren.