Kutak Rock's Denver office grew by seven at the beginning of February. 
The firm added to its banking and finance, corporate law, commercial real estate, eminent domain and litigation capabilities with the addition of attorneys from a small corporate boutique in Denver. For the smaller firm, the move to Kutak Rock was an opportunity to bring its clients to a larger firm and to work with other skilled attorneys. And for Kutak Rock, the additions bring an eminent domain practice back to the office that has been missing for more than a decade.
The move was effective Feb. 1. The attorneys joining Kutak Rock came from Lowe Fell & Skogg, a small Colorado firm with a national scope. At Kutak Rock, they collectively add to the business and corporate, mergers and acquisitions and litigation practice groups. The lateral attorneys are of counsels Henry Lowe, David Fell, Kenneth Skogg, associates Heather McKee, Elizabeth Peros and Aren Sharifi and attorney Dana Baggs. In addition to the attorneys, two legal assistants moved to Kutak Rock as well.
The eventual move started in November when Kutak Rock and the LFS attorneys found they aligned with each other in terms of client needs and practices. Lowe said his firm quickly concluded that Kutak Rock would be a good fit for the group of attorneys in the long-term and for their clients. 
Kutak Rock Denver office managing partner Tiffanie Stasiak said the firm at large is interested in growing in Denver and in growing the corporate group in a way that is compatible with its corporate finance and litigation departments.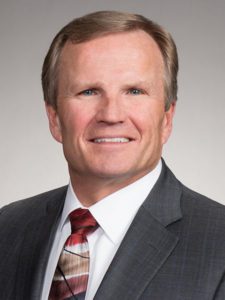 "After we could see those alignments, it was more of a personal endeavor. Folks from LFS — in this day where many people and many firms are forced to play the short game — they were here to play the long game," Stasiak said. "We play the long game. It's not about the next year or two but what this combination looks like long term."
Stasiak said the eminent domain focus of Skogg's practice was also enticing to Kutak Rock. The firm had an eminent domain practice until about 15 years ago, she said, but it has been absent since then. 
That added practice area is expected to help Kutak Rock assist developer clients, and Lowe said those clients that the LFS attorneys are bringing with them can now benefit from the national stable of construction and litigation attorneys of Kutak Rock.
Lowe, who founded the firm 17 years ago, said he felt good about combining his firm with Kutak Rock because of the national scale that Kutak Rock has. 
"For me, being in the firm we were in for 17 years was a great experience," Lowe said. "We were proud of what we'd built and the way it ran and the atmosphere we created. … I think the business considerations and personal considerations of being in a larger place with very good lawyers with whom we can collaborate outweighed any desire to hold onto the firm with my name on it."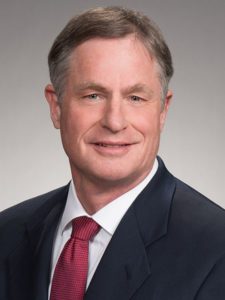 Kutak Rock now has 91 attorneys in Denver and 525 firmwide. The firm recently saw the lateral to Ballard Spahr of two public finance partners, Kimberly Reed and Hester Parrot. For Ballard Spahr, the move was described as part of a strategic move to enhance its public finance capabilities in the West. Both Ballard Spahr and Kutak Rock have continued to grow in Denver.
"We give much thought and consideration to our firm's growth," Kutak Rock chair Jay Selanders said. "Whether it's welcoming a single attorney, adding a group of new attorneys or opening an office in a new market, our focus remains the same — hiring talented, experienced and personable attorneys, while honoring and upholding our values and maintaining the culture of the firm. Our newest colleagues represent who we are as practitioners and as a firm, and I welcome them warmly to Kutak Rock."
— Tony Flesor