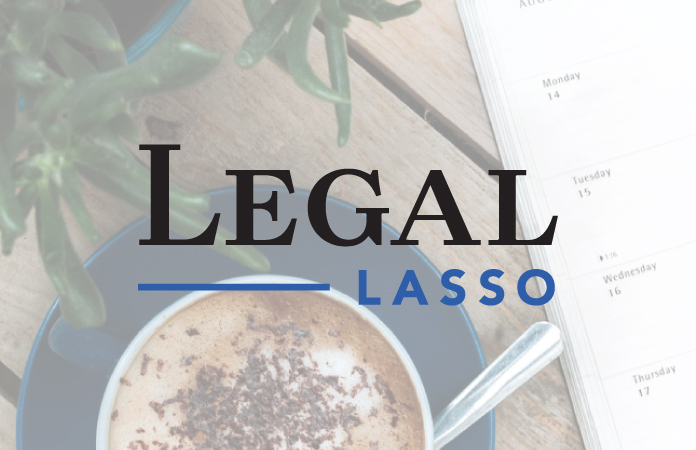 Legal Lasso is Law Week's morning roundup of legal headlines across the state. Each morning, we take stock of legal issues and happenings, so be sure to sign up to stay up-to-date, and be sure to subscribe to Law Week Colorado!
And now that Law Week's an online-only news outlet, we get the news out as soon as it becomes available! Make sure to get your print subscription moved over now or sign up for a new subscription!
LOCAL NEWS
10th Circuit Rules for John Doe in DU 'Anti-Male' Bias Case
In a ruling last week, the 10th Circuit Court of Appeals found in favor of a male plaintiff, John Doe, over possible sex-based discrimination in a student's expelling from the University of Denver. With inconsistent statements, omitted details in a report and a Title IX claim, this case examines the inconsistent treatment of males and females in DU's Title IX investigations. Law Week's Avery Martinez looks into the details of the opinion.
Vaccines Pose Challenges to Judges, Attorneys and Parents
As drugmakers eye approval of COVID vaccines for younger age groups, family law attorneys expect to see a surge in disputes involving parent disagreements over children getting their shots. Parent spats over vaccines predate the pandemic, and the public's trust in vaccines had eroded over the decades. Law Week's own Jessica Folker digs in deep to what vaccine-disputes might mean for all parties involved.
Colorado Court of Appeals Opinions June 17
Several opinions came down from the Court of Appeals last week, and Law Week's Clara Geoghegan examines their opinions and impacts from on-the-job injuries to bonds in medical claims.
NATIONAL NEWS
Pause in Public Land Oil and Gas Leasing Upheld
A Louisiana federal judge blocked the Biden administration's attempt to put a lull on public land and offshore oil and gas leasing. But, whether or not this decree will actually have an impact on leases from the Department of Interior isn't quite clear. Hank Lacey, Law Week reporter, takes stock of the decree.
Anti-Vaxers Mounts 'Legal Blitz' Against Vaccinations
The Texas-based Informed Consent Action Network, or Ican, sent subscribers a "legal update" on the war against employers and requirements on getting COVID shots at the start of the vaccine rollout. As vaccine hesitancy continues, Ican's legal blitz has fueled disinformation, "using costly legal threats to deter schools and businesses from implementing vaccination requirements," according to The Guardian. (The Guardian)
Trump Legal Outlook Looks 'Grim'
As the Manhattan District Attorney's Office keeps on it's criminal investigation, Vanity Fair reports that several individuals  involved with the former president could've experienced benefits from Donald Trump, including tax-free benefits. Further, with the investigation ramping up, some could join the investigation to protect themselves and grand juries are being called. (Vanity Fair)
Law Week Colorado is the state's only news outlet specifically for lawyers, law firms, corporate counsel and the judiciary. 
To submit information or press releases, shoot us a message at [email protected].