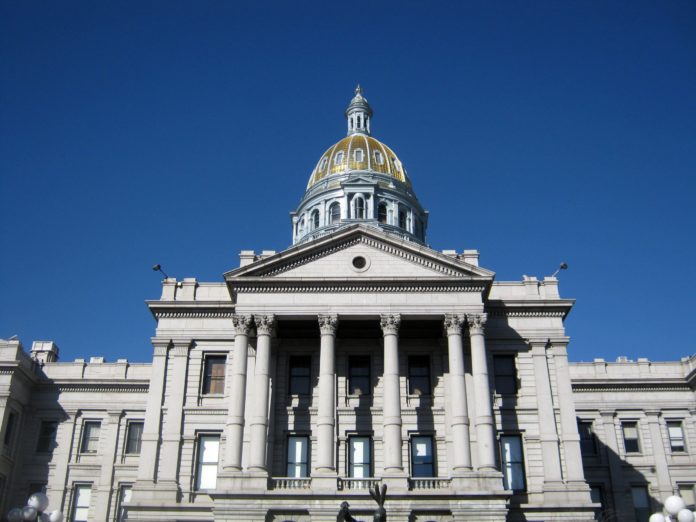 The Colorado legislature passed a bill Tuesday night to bar hospitals from collecting patient medical debt if the hospital failed to follow price transparency laws.
The House voted to approve Senate amendments to House Bill 22-1285 just before 10 p.m. last night. The bipartisan legislation managed to squeeze through on the second-to-last day of the legislative session, which began with a backlog of nearly 200 bills and the lifting of an 18-hour Republican filibuster.
HB22-1285 will prohibit a hospital or its debt collectors from referring a patient's debt to collection agencies, suing the patient or reporting them to credit agencies if the hospital failed to follow federal price transparency laws at the time of the patient's treatment.
Since 2021, hospitals in the U.S. have been required to publish a list of standard charges for all items and services via a machine-readable file. The Centers for Medicare and Medicaid Services rule also requires hospitals to make a "consumer-friendly" list of charges available for a more limited set of services that can be scheduled in advance.
According to the bill's legislative declaration, "not all Colorado hospitals are in compliance with all of the disclosure requirements" under the CMS rule and other federal and state laws governing health care price transparency. Health care policy site State of Reform noted that according to a recent report, only one out of 17 Colorado hospitals analyzed by a patient rights group complied with the rules as of December 2021. The Colorado Hospital Association told State of Reform that more than 90% of its hospitals were in full compliance as of this spring.
The bill allows a patient to sue to determine whether a hospital was out of compliance during their treatment. Hospitals deemed non-compliant must refund any amount already paid toward the medical debt and pay the patient a penalty equal to the total amount of the debt. In a move to appease hospitals and other health care industry interests, the Senate amended the bill to limit complaints to violations related to a patient's treatment. That means a patient who went to the hospital for a knee replacement can't sue because the hospital failed to disclose the price of a pacemaker.
HB22-1285's prime sponsors include Republicans Rep. Patrick Neville and Sen. John Cooke and Democrats Rep. Daneya Esgar and Sen. Dominick Moreno. The bill made it through both chambers almost entirely unopposed. But Sen. Bob Gardner, who ultimately voted in favor of the bill, raised concerns that it could  increase litigation during a second reading in the Senate on May 2. "These are halcyon days for trial lawyers," said Gardner," who called the bill "one of the best trial lawyer bills of [his] 14 years in the legislature."
The legislature isn't the only branch of government to consider hospital price transparency and medical debt this spring. In March, the Colorado Supreme Court heard arguments in a case where  a hospital billed a woman $300,000 after estimating that her out-of-pocket costs would be less than $1,500. While the plaintiff was treated before the CMS rule was in effect, the justices discussed the rule at length and questioned whether publishing a hospital's list of sticker prices for all procedures, known as a the "chargemaster," does enough to inform patients about what they might owe for treatment. Some of the justices and attorneys noted that these lists can contain tens of thousands of items, making them difficult for the average patient to navigate or understand. The court's decision could clarify what kind of pricing information hospitals must disclose when entering into contracts with patients.