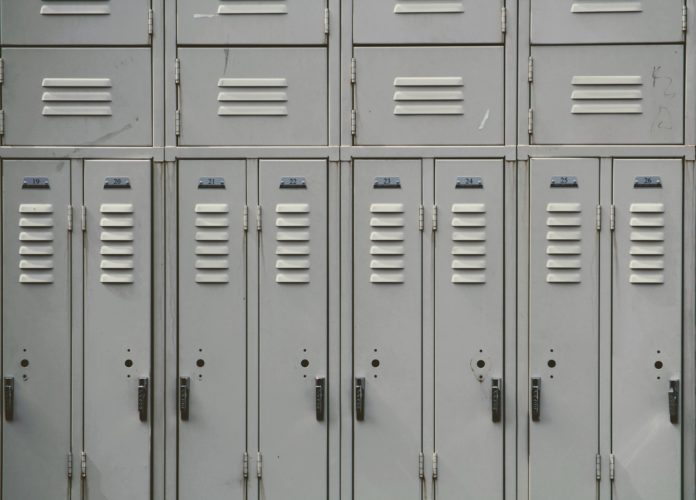 A federal lawsuit filed on Nov. 2 challenges a Colorado ban on using American Indian mascots in public schools. 
Signed into law on June 28, SB21-116 will bar public schools — including charter schools and state-funded higher education institutions — from using American Indian mascots effective June 1, 2022. 
However, a lawsuit filed in the U.S. District Court for the District of Colorado says the law violates 14th Amendment and First Amendment rights, Title VI of the Civil Rights Act and bans "culturally appropriate" imagery that honors Native Americans and neutralizes "offensive and stereotypical Native American caricatures and iconography." 
American Indian mascots under the law include "a name, symbol or image that depicts or refers to an American Indian tribe, individual, custom or tradition that is used as a mascot, nickname, logo, letterhead, or team name for the school." Schools that keep using Native American mascots past June 1, 2022 are subject to a $25,000 monthly penalty.
The lawsuit brought by plaintiffs including the Native American Guardian's Association is represented by Mountain States Legal Foundation and names a handful of defendants including Gov. Jared Polis and Colorado Attorney General Phil Weiser in their official capacities.
Representatives from Polis and Weiser's offices declined to comment on the open litigation. Director of Communications for the Colorado AG's Office Lawrence Pacheco added that "the Colorado Department of Law will defend this state law." 
The law has implications extending beyond football game cheer squads, the lawsuit claims. The plaintiffs say it will bar respectful and honorific uses of American Indian imagery and also prevent American Indians from reappropriating historically derogatory depictions. 
"The law sweeps in honorifics, it sweeps in individuals who are Native American, not just tribes, and of course it prevents only Native Americans from engaging in reappropriation," said Mountain States Legal Foundation General Counsel Will Trachman. 
Several exceptions that would allow schools to keep using mascots are mentioned in the law, but the plaintiffs say they are problematic. Schools are allowed to keep their mascots if they are on a reservation, if they entered into an agreement with a tribe before June 30 about mascot use or if they enter into an agreement with a tribe's governing body to foster goodwill, encourage a positive cultural exchange and educate students on American Indian history. 
"It forces schools to find a tribe, enter a compact with that tribe, convince the tribe that they ought to be in a compact and who knows how long such a compact would ever last," explained Trachman. "We make the argument that that's not a true exception."
Legal Arguments
The suit first presents a two-pronged 14th Amendment argument. It argues that by not targeting schools with other culturally-based mascots like the Fighting Irish, Boston Celtics or Vikings the law violates plaintiff rights to equal protections. 
The suit also argues that American Indians face more hurdles than others to request that a school "adopt a name honoring their heritage or history" since schools would need approval by the Colorado State Legislature, not just a local school board. 
Trachman said the suit pulls from 14th Amendment protections set in the U.S. Supreme Court ruling Romer v. Evans. The nation's high court held that a 1992 Colorado law to exclude sexual orientation from discrimination protections violated the 14th Amendment and "classifies homosexuals not to further a proper legislative end but to make them unequal to everyone else." 
The latest challenge runs parallel to Romer, according to Trachman. "What the law has done is force Native American individuals uniquely to have to go to the state legislature and convince the majority of the state legislature and the governor that they deserve an exemption from the law." According to Trachman, the law creates an unfair and imbalanced political playing field. "We have a long history of case law in support of this exact theory," he added.  
The suit also brings a First Amendment challenge and argues that the law is impermissibly and unconstitutionally vague. The plaintiffs argue that the law would chill any petition efforts to encourage schools to adopt American Indian imagery and also chill schools from adopting American Indian names "given the vagueness of the law, and the high stakes of violating the law." 
The final point brought in the suit claims that SB21-116 violated Title VI of the 1964 Civil Rights Act and argues that in theory and practice the law "unlawfully discriminates against Plaintiffs 'on the ground of race, color, or national origin.'" 
The People Behind the Papers
North Dakota-based non-profit Native American Guardian's Association is one of the plaintiffs on the case. 
NAGA board member and founder Eunice Davidson, a Lakota Sioux Spirit Lake Tribe member, opposes the Colorado law and similar laws around the country. "We brought the lawsuit because we really feel that we are being discriminated against," said Davidson. "Our names and images are what keeps us out there because we are the smallest minority in the country right now," she added. 
Davidson has personal experience defending the use of American Indian imagery in schools, she said. 
In 2009, Davidson and the Spirit Lake Tribe expressed support for the University of North Dakota's controversial former mascot the Fighting Sioux. While critics of the former mascot said it was based on an offensive stereotype, Davidson and the majority of the Spirit Lake Tribe saw it differently, voiced support and offered formal permission for the university to keep using the Fighting Sioux mascot.
"They used it because of the courage and the strength of our ancestors. We're proud of our ancestors, we want them out there," Davidson explained. "There's a reason we're here surviving today." While the University of North Dakota mascot was changed to the Fighting Hawks, it's an experience that has stayed with Davidson and one she wrote about in her book "Aren't We Sioux Enough?"
NAGA's self-described mission is to "Educate NOT Eradicate" by increasing education about American Indians in public schools and increasing recognition for "Native American Heritage through high profile venues of sports and other public platforms." Even though the law is not in North Dakota, Davidson says it's something she takes personally.  "They're calling our name disparaging, people are saying it's derogatory." 
Demetrius Marez, the lawsuit's title plaintiff, graduated from Lamar High School in 1993. Marez is 39% Diné (Navajo) and would like to see his alma mater keep its mascot, the Lamar Savages. Earlier this year after SB21-116 was signed into law, Marez expressed his opposition to the new law at Lamar High School, the Colorado Sun reported. "'This is my heritage that some people are trying to erase,'" Marez said during a Lamar community meeting. "'It is not derogatory in this context. This Savage means a lot to me because I am Native — don't tell me what I'm offended by.'" According to the lawsuit, Marez's alternative suggestion, renaming the school Lamar High School Black Kettle, would also be barred by the law. 
Other named plaintiffs in the lawsuit include two Yuma High School students with Cherokee and Chippewa heritage named in court documents as John and Jane Doe who would like their high school to retain its current mascot, the Yuma Indians. Denver resident and Rosebud tribal member Chase Roubideaux, a Yuma High School Graduate, also joined the suit along with Yuma-based pastor Donald Wayne Smith, Jr. who has Cherokee heritage.