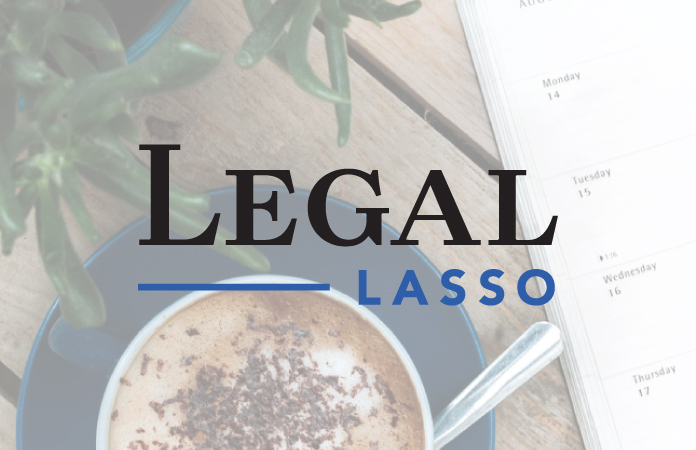 Legal Lasso is Law Week's morning roundup of legal headlines across the state. Each morning, we take stock of legal issues and happenings, so be sure to sign up to stay up-to-date, and be sure to subscribe to Law Week Colorado!
And now that Law Week's an online-only news outlet, we get the news out as soon as it becomes available! Make sure to get your print subscription moved over now or sign up for a new subscription!
LOCAL NEWS
10th Circuit Rules Passport Revocation for Unpaid Taxes Unconstitutional
International borders are slowly reopening, but Americans who owe back taxes to the tune of five figures or more might find their travel hopes dashed following a July 20 opinion from the 10th Circuit Court of Appeals. The Denver-based court upheld a law that authorizes the government to deny or revoke a passport for tax delinquency, making it the first federal court of appeals to rule on the constitutionality of the penalty. Law Week's own Jessica Folker reviews the opinion and it's lasting significance.
Colorado Court of Appeals Roundup July 8
Among the rulings released from the Colorado Court of Appeals on July 8 were cases dealing with timely challenge established under People v. Mendoza, a Colorado attorney advising a client to invoke the Fifth Amendment against self-incrimination while testifying and declining a direct appeal of a magistrate order in juvenile court. Law Week's own Clara Geoghegan reviews the cases and their outcomes.
5Q
5Q is one of our weekly features here at Law Week. The premise is simple: Each week, a local lawyer gets the chance to answer five questions highlighting their interests, personality, passions and views on major issues facing the legal community and on the practice of law. Questions can range from what advice you'd give a loved one thinking of entering law school, to naming the hardest thing about your first year practicing law. Interested? Contact Hank Lacey.
NATIONAL NEWS
Kansas AG Warns of 'Legal Anarchy' in Emergency-Power Decision Appeal
Kansas Attorney General Derek Schmidt wants the Kansas Supreme Court to directly consider an appeal of decision declaring unconstitutional a new state law realigning government authority during disaster emergencies. A county judge issued a ruling in response to a lawsuit filed by parents opposed to a school's face mask policy determining that bill signed by the governor disregarded core principles of separation of power. In addition to granting options to challenge public school district policy, the law reduced a governor's authority during statewide emergencies. Without suspension of the ruling, the Republican Schmidt said uncertainty about practical application of the ruling could trigger "legal anarchy." (Kansas Reflector)
Police Foil Ohio 'Incel' Plot to Mass Shooting of Women
Federal prosecutors described an Ohio man charged in federal court this week with attempting a hate crime for his plot to kill women as an "incel." The man, Tres Genco, 21, was arrested yesterday and faces charges including illegal possession of a machine gun. His indictment includes detail of a months-long efforts to plan a mass shooting, obtain weapons and other equipment for that goal. Prosecutors say Genco identified as an "involuntary celibate," a mostly-male community who harbor anger toward women they believe owe them sexual or romantic attention.  (NPR)
Michigan Legislature Kills Law Governor Used for Virus Rules
Republican lawmakers on Wednesday killed a law that underpinned coronavirus restrictions issued by Gov. Gretchen Whitmer in 2020, wiping it from the books after Michigan's Supreme Court declared the measure unconstitutional. The Democrat is powerless to veto the citizen-initiated bill. A conservative group that organized the ballot drive next plans to target a public health law that enabled Whitmer's administration to keep intact capacity restrictions and mask requirements for eight additional months until voluntarily lifting them in June after infections subsided amid vaccinations. (Associated Press)
Law Week Colorado is the state's only news outlet specifically for lawyers, law firms, corporate counsel and the judiciary. 
To submit information or press releases, shoot us a message at [email protected].