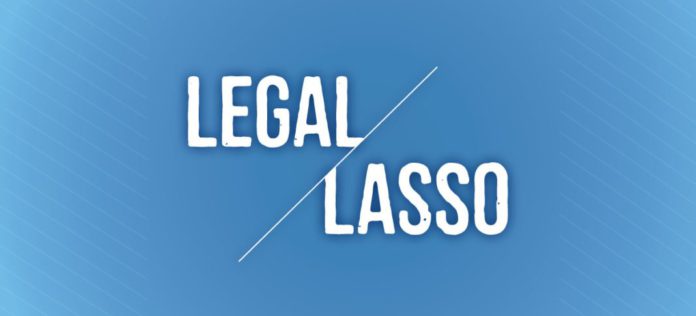 Do you have five minutes to share your opinion about Law Week Colorado! Please take our 2021 Readership survey and let us know what you think of Law Week Colorado and Legal Lasso. And your response will enter you to win a set of insulated S'well coffee mugs.
We're covering day three of the impeachment trial for former President Donald Trump here. Check in throughout the day for updates.
IN LOCAL NEWS
Transparency in Attorney Regulation
A public meeting regarding the attorney discipline process focused on the issue of transparency in attorney regulation proceedings. At least one member of the public called for more transparency while officials pushed back on the notion that all complaints should be made public. (Denver Post)
Attorney Speaks Out Regarding Murder-for-hire Allegations
An attorney accused of participating in a murder-for-hire plot said she was set up and was acting strangely because of an illness.
One Outbreak Creates Another
Mental health experts fear prisoners' isolation due to outbreaks of COVID-19 will lead to a mental health crisis.
Colorado Natives (or at Least Residents) Only?
Part-time residents and out-of-towners are able to make appointments to receive vaccines in Colorado according to the state's rules. Officials say stricter rules would do more harm than good.
New Video Emerges in Impeachment
Impeachment managers presented new video and audio yesterday showing what happened inside the Capitol as lawmakers were evacuated.
IN NATIONAL NEWS
Biden Administration Changes ACA Position
The Biden administration informed the U.S. Supreme Court yesterday that it's changing its position on a case challenging the constitutionality of the Affordable Care Act.
Trump Faces Criminal Case
A prosecutor in Fulton County, Georgia, has opened a criminal investigation into former President Donald Trump for his "attempts to influence the administration of the 2020 Georgia general election."
Lawyer Accused of Threatening Senators
A Pennsylvania lawyer is accused of threatening to kill Democratic members of the U.S. Senate after his arrest with an AR-15 rifle in his car last month.
Second Thoughts on Pot
A South Dakota judge ruled the state's new voter-approved pot laws are unconstitutional.
Have tips for upcoming editions of Legal Lasso or comments about past ones? Reach out to us at [email protected]