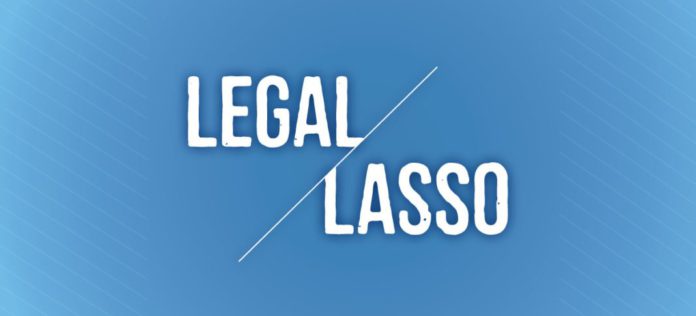 Legal Lasso is Law Week's morning roundup of legal headlines across the state. Each morning, we take stock of legal issues and happenings, so be sure to sign up for Legal Lasso to stay up-to-date on all of Colorado's legal news, and be sure to subscribe to Law Week Colorado.
And now that Law Week's an online-only news outlet, we get the news out as soon as it becomes available! Make sure to get your print subscription moved over now or sign up for a new subscription!
LOCAL NEWS
CTLA Case of the Year Challenged DPD Use of Force 
Agazi Abay, et al. v. City of Denver was announced the winner of the Colorado Trial Lawyers Association's Case of the Year Award last night. Law Week's Avery Martinez reports on this case and event here.
In this class-action suit, a federal judge issued a temporary restraining order limiting the Denver Police's use of force. Following the killing of George Floyd last year, protests sparked around the country and Denver — where mostly peaceful protesters were met with riot control tactics by the DPD and other law enforcement agencies. The language and terms of the TRO were also reflected in Colorado's police reform bill.
The attorneys representing the protesters also include Ross Ziev of Help in Colorado, the Law Offices of Ross Ziev, Milo Schwab of Ascend Counsel, Laura Wolf and John Michael Guevara of Spark Justice Law and Jason Wesoky of Darling Milligan.
The CTLA hosts a dinner every year awarding their members for outstanding achievements, including lifetime achievements and new lawyers.
Law Week's Top Women of 2021 Video is Live!
Each year, Law Week selects a group of top-tier female attorneys and recognizes their efforts in their practices, personalities and personal lives. This year, Law Week created a video starring our Top Women so that you can see why they're the best-of-the-best.
General Assembly Sends Greenhouse Bill to Governor
Lawmakers look to toughen up the state's confrontation with the climate crisis by putting in place a bill establishing enforceable gas emission limits for three different components of the economy. Reporter Hank Lacey dove into HB-1266 and what it's impact might be.
NATIONAL NEWS
Trump's DOJ Seized Data from House Intelligence Committee
Under former President Donald Trump, the Justice Department subpoenaed Apple for data from the accounts at least two members of the House Intelligence Committee in 2018, part of a crackdown on leaks related to the Russia investigation and other national security matters. (AP News)
ACLU Threatens Legal Action Over Seattle Juneteenth Celebration
The Washington ACLU threatened legal action against the City of Seattle after it denied a group's permit for a celebration of Juneteenth, celebrating emancipation from slavery in the U.S., and last year's takeover of Capitol Hill by racial justice protesters. (The Seattle Times)
Germany Precedent Could Threaten 'Integrity' of EU Law
The European Commission started a legal procedure against Germany, with a focus on getting Berlin to accept the primacy of European law over national court decisions, after the highest court in Germany challenged a judgement by the EU's top court. (Reuters)
Law Week Colorado is the state's only news outlet specifically for lawyers, law firms, corporate counsel and the judiciary. To submit information or press releases, shoot us a message at [email protected].