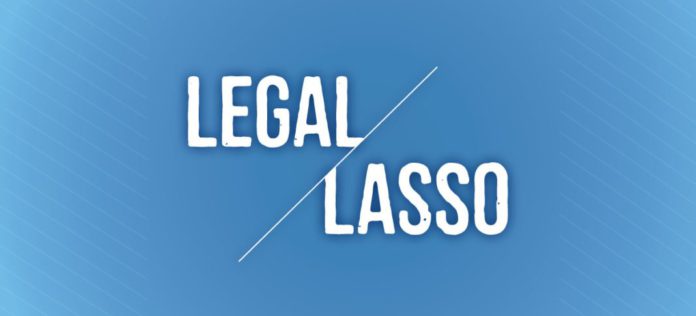 We're keeping an up-to-date list with the most current status for court closings and event relocations during the coronavirus pandemic.
Legal Lasso is Law Week Colorado's daily roundup of legal news from around the state. Not already subscribed to the daily email? Sign up here! Not subscribed to Law Week Colorado? You can change that too!
LOCAL NEWS
Polis Allows for Remote Signature-Gathering
Gov. Jared Polis released an executive order yesterday that allows for remote signature gathering for ballot initiatives, though the rules defining how that would work have not yet been finalized.
Driver in I-70 Crash Gets a New Attorney
The semi truck driver charged in the deadly April 2019 I-70 crash has obtained a new private attorney. He is now represented by James Cogan, after his former attorney, Robert Corry, faced his own legal troubles.
Door-to-Door Curfew Violates Free Speech
The 10th Circuit Court of Appeals said Castle Rock's door-to-door sales curfew violates the 1st Amendment. (Bloomberg Law)
Supreme Court Approves Ballot Initiatives
The Colorado Supreme Court late last week approved the ballot titles of two proposed initiatives that would change the ballot initiative process itself and create an out-of-school learning opportunities agency.
Protestors Demand Businesses Reopen
Hundreds of motorcyclists showed up at the Capitol on Sunday to demand Colorado to reopen immediately, rather than rolling back orders.
NATIONAL NEWS
Goodwin Proctor Cuts Associates
BigLaw firm Goodwin Proctor is reported to be conducting "stealth layoffs" after having already let go of some staff. Rumors from some associates say they've been let go from the firm recently as it slims down some practice groups.
Survey on Legal Debt 
A Federal Reserve board survey on economic well-being has found that 6% of adults have debt from court costs or legal fees.
Judiciary Asked About Federals Society and Constitution Society Bans
U.S. Representative Jim Jordan, the ranking Republican on the House Judiciary Committee, is asking the federal judiciary to reveal information about how a draft plan to bar judicial membership in leading legal organizations came to be.
Law Firms Struggle With How to Reopen
Law firms have a lot to figure out about how to reopen to their attorneys and staff — namely, everything is up in the air about how they will operate. (Law.com)
Have tips for upcoming editions of Legal Lasso or comments about past ones? We want to hear from you. Reach out to us at [email protected]