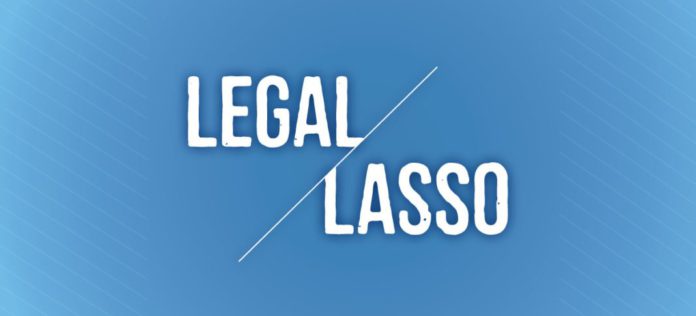 Happy Friday! Our editorial team is finalizing our last print issue of Law Week Colorado as you read this. We're still going strong though — we'll be published as a digital-only publication going forward. Get your print subscription moved over now or sign up for a new subscription to make sure you don't see a gap in your access. Our publisher and editor talk about the switch here.
Legal Lasso is Law Week morning newsletter with headlines from around the state. Sign up for LegalLasso or subscribe to Law Week Colorado to stay current on all of Colorado's legal news.
IN LOCAL NEWS
9th Circuit Rules on Colorado River Access
A late April ruling from the 9th Circuit Court of Appeals gives Native American tribes more negotiating power in decisions regarding Colorado River access, referring back to a treaty from 1860s.
Lamborn Staffer Sues Him Over Pandemic Actions
A former staffer to U.S. Rep. Doug Lamborn filed a federal lawsuit against the congressman, alleging he ignored COVID-19 precautions and created unsafe working conditions in his offices.
Criminal Code Update Introduced
A bill introduced yesterday sums up the months of work spent reviewing Colorado's criminal code in an attempt to update the state's myriad misdemeanor crimes and their sentences.
Capitol Rally Focuses on Climate Bill
Supporters of a climate change bill rallied at the Capitol to convince Gov. Jared Polis not to veto the legislation brought by lawmakers from his own party.
Capitol Rioter Arrested
A man who allegedly entered U.S. Speaker Nancy Pelosi's office during the Jan. 6 riot at the U.S. Capitol was arrested in Denver this week. (Denver Post)
IN NATIONAL NEWS
George Floyd Trial Pushed Back
The trial for three police officers related to the George Floyd killing will be pushed back to March of 2022.
Appeals Court Hears Arguments Over Trump-era Union Rules
The D.C. Circuit Court of Appeals will hear arguments today from the National Labor Relations Board as it tries to persuade the judges to reinstate several Trump-era changes to its union election procedures.
Judge Admonishes Law Firm Over Comments About Opposing Counsel
A federal judge in Washington, D.C., has admonished Paul Weiss Rifkind Wharton & Garrison and one of its former partners for unsupported claims that an opposing counsel's demeanor was agitated, combative and "unhinged."
Yet Another Lesson About Online Meetings
A defendant logged into a Zoom court hearing with an unfortunate, and not-safe-for-work name.
Have tips for upcoming editions of Legal Lasso or comments about past ones? Reach out to us at [email protected]