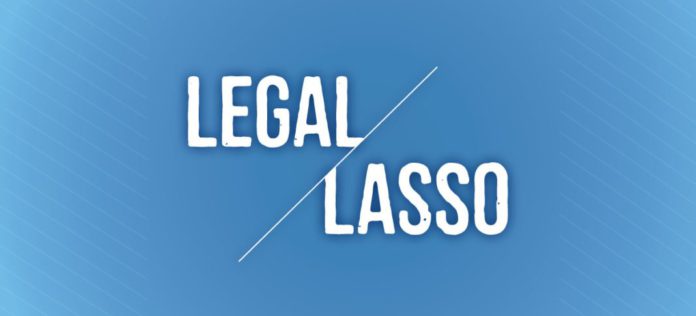 Law Week Lasso is moving to a digital-only publication. Get your print subscription moved over now or sign up for a new subscription to make sure you don't see a gap in your access. Our last print issue will be published next Monday, May 17.
Legal Lasso is Law Week morning newsletter with headlines from around the state. Sign up for LegalLasso or subscribe to Law Week Colorado to stay current on all of Colorado's legal news.
IN LOCAL NEWS
CU Law's New Dean Gets Ready to Start
CU Law School will soon welcome its new dean, Lolita Buckner Inniss. We spoke with her about her plans for her time leading the law school.
Colorado House Approves Colorado Option
Colorado Democrats passed the Colorado Option health care bill through the House late last night. The current bill no longer includes a public option, but it does still have many critics.
Police Say Colorado Springs Mass Shooting was Domestic Violence
Police have identified the gunman and the victims in the Colorado Springs mass shooting that took place over the weekend. The crime was an act of domestic violence, they say.
Democrats Focus on Undocumented Immigrants
Colorado Democrats are focusing on aid for undocumented immigrants this legislative session with bills focused on career opportunities, state benefits, the language of the law and protections against blackmail.
Developers Accuse Metro District of Fraud
A legal fight is heating up between developers and an Adams County Metro District, involving about $4 million in lost money and allegations of fraud and organized crime. (Denver Post)
IN NATIONAL NEWS
Legal Market Rebounds
The legal market is returning to "normal," according to Thomson Reuters, with demand and staffing stabilizing and law firms cutting overhead costs. (Law.com)
Judge Dismisses NRA Bankruptcy Filing
A federal judge dismissed the National Rifle Association's bid to seek bankruptcy protection, allowing the New York attorney general to proceed with a lawsuit.
Derek Chauvin Could Receive Longer Sentence
A Minnesota judge has found aggravating factors in Derek Chauvin's murder of George Floyd — which could lead to him receiving a longer sentence.
Appeals Court Finds Use of N-Word Protected by First Amendment
A federal appeals court has reversed the conviction of a white retired Air Force lieutenant colonel who used the N-word, finding he was protected by the First Amendment.
Have tips for upcoming editions of Legal Lasso or comments about past ones? Reach out to us at [email protected]