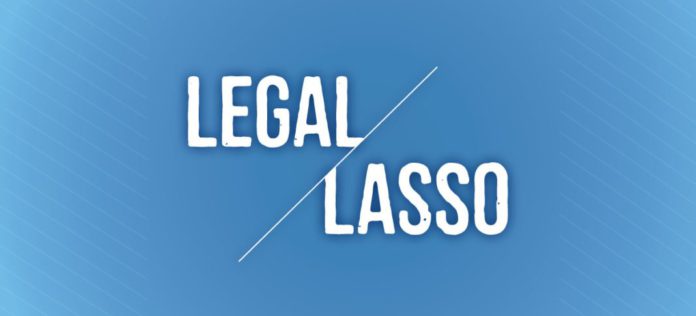 Law Week Colorado is now an online-only news outlet, make sure to get your print subscription moved over now or sign up for a new subscription. 
Legal Lasso is Law Week morning newsletter with headlines from around the state. Sign up for LegalLasso or subscribe to Law Week Colorado to stay current on all of Colorado's legal news.
IN LOCAL NEWS
Jason Dunn Returns to his Former Firm
Brownstein Hyatt Farber Schreck announced today that U.S. Attorney Jason Dunn will be rejoining the firm's litigation department.
Haaland's Virtually Visit
Secretary of the Interior Deb Haaland made a virtual appearance at a CU Law School clinic last week to give a lecture with U.S. Rep. Joe Neguse focused on Biden administration policies affecting the West.
General Assembly Running out of Time
The Colorado legislature has less than a month left to deal with some big-ticket items, such as bills dealing with transportation funding, health care and the tax code.
House Gives Approval to Transportation Bill
Regarding that big transportation package: The House passed Senate Bill 21-260 yesterday, sending it back to the Senate for approval.
Manslaughter Verdict Celebrated as Anti-Racist Victory
Attorney Jason Flores-Williams is celebrating a case where his client was found guilty of manslaughter. The sentence was downgraded from first-degree murder and he says is representative of a change to a racist courtroom tactic.
IN NATIONAL NEWS
Unanimous Jury Verdict Requirement not Retroactive
The Supreme Court ruled yesterday that the requirement for unanimous jury verdicts in serious criminal cases doesn't apply retroactively to overturn final convictions on federal collateral review.
Court Rules Against Warrantless Searches
Yesterday, the court also ruled unanimously against warrantless searches by police and seizures in the home. The case in question involved a man whose guns were confiscated after a domestic dispute.
BigLaw Firms are on an Associate Hunt
Corporate cases have surged through the pandemic, which is sending national BigLaw firms in search of associates. That could spell trouble for regional firms that haven't kept up on salaries.
Man Dies by Suicide in Courtroom
A criminal defendant died by suicide in a federal courtroom after a jury returned a partial guilty verdict for him that would have sent him to prison for several years.
Have tips for upcoming editions of Legal Lasso or comments about past ones? Reach out to us at [email protected]