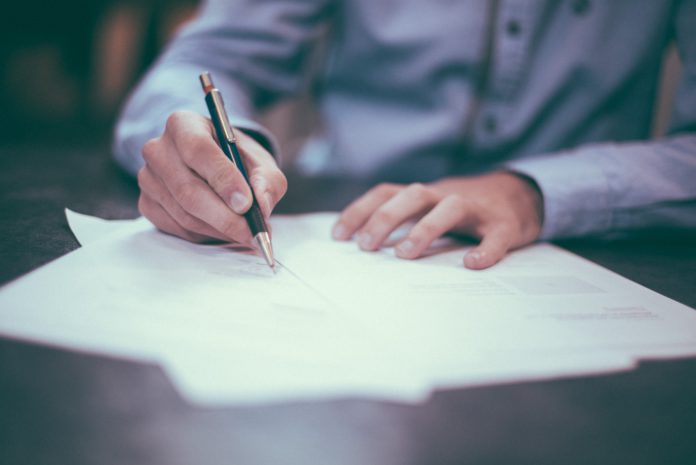 For the past decade, corporate legal departments have been increasing the pressure on law firms to follow through on their commitments to diversity, equity and inclusion. A 2010 survey by the Minority Corporate Counsel Association found that 18% of U.S.-based legal departments survey or meet with outside counsel to track their diversity efforts and progress. By 2017, that figure had increased to 39%. While clients' influence in holding firms accountable on DEI has been growing, attorneys say the trend has accelerated in recent months. In-house legal departments are demanding more in terms of the type of information firms provide and the opportunities diverse attorneys are given.
"We've seen this trend for a while. It's really picked up steam over the last nine to 12 months," said Brownstein Hyatt Farber Schreck shareholder Ali Metzl, who chairs the firm's diversity, inclusion and equity committee.
Phyllis Wan, chief diversity and inclusion officer at Holland & Hart, said that while it's hard to put a number on how many clients are asking for data, requests have grown "exponentially" in the past year. "Even in the last six [or] eight months, I've seen quite an uptick," Wan said, adding that some clients have been asking the firm to report diversity statistics as part of its e-billing system.
Although some smaller legal departments have started tracking their outside counsel's demographics data, Wan and Metzl say it's still mostly larger clients — Fortune 100 companies and organizations with dedicated DEI staff — that are driving the trend.
Several high-profile companies have gone public with their diversity demands. Former Coca-Cola general counsel Bradley Gayton drew industry-wide attention in January when he announced ambitious changes to the company's outside counsel diversity guidelines. Gayton said in a letter to law firm partners that, for new matters, at least 30% of billed associate and partner time must be from diverse attorneys, and failure to meet the commitment over two quarterly reviews would result in a 30% reduction in fees until the target is met. However, the program's future is uncertain following Gayton's unexplained resignation from his GC role last month.
In late 2019, Intel announced that, starting this year, the company would only work with law firms where at least 21% of equity partners are women and at least 10% of equity partners are underrepresented minorities.
In June, Denver-headquartered VF Corporation announced its legal team would be taking new actions to "fight racism, challenge the status quo and advance the cause of equality and justice for all." As part of the initiative, launched in observance of Juneteenth, the department asked its law firm partners to join the Mansfield Rule for Law Firms and requested firms to provide comprehensive diversity data through the American Bar Association Model Diversity Survey. "We will use metrics to track progress and prioritize working with firms who show commitment to partnering with us on this very important issue," the apparel brand said in the announcement.
"What we're trying to do at VF Corp is to really move the needle. We spend a ton of money every year on outside counsel spend, and we just want to make sure that our partners are held accountable in the way we spend that money, and that internally we can impact change," said Kellye Gordon, vice president of ethics and compliance and legal operations at the company.
The Mansfield Rule and the Model Diversity Survey are among the most popular tools and processes that have emerged in the past five years to guide firms and legal departments in setting DEI goals and measuring diversity. The latest iteration of the Mansfield Rule measures whether at least 30% of candidates for leadership roles and other opportunities at participating law firms are women, lawyers of color, LGBTQ attorneys and lawyers with disabilities. The ABA Model Diversity Survey provides a standardized tool for firms to report diversity metrics.
Wan of Holland & Hart said the categories these programs measure have continuously expanded. For example, she said, the Mansfield Rule initially looked at gender, race and ethnicity but has since added LGBTQ status and disability. Another tool, the Human Rights Campaign's Corporate Equality Index, which measures company policies and practices affecting LGBTQ employees, has also continued to tweak its criteria, Wan said, adding that "it requires you to keep moving, keep changing."
"There's been the rising trend of wanting to understand the diversity of the slate, but it's much more granular than it used to be," said Brownstein's Metzl, adding that there have also been more frequent requests for "unmasked" data recently, which creates challenges for firms.
"I think the deanonymized data is really hard. There's stuff that we can't ask of our employees before they're comfortable," Metzl said. "There's no question about alignment on the goals," she added, but asking people to publicly share certain information, such as their sexual orientation, gender identity and ethnicity, "uncovers a lot of emotions and potentially points of tension."
"I think the firms are expecting us to be able to have a greater understanding of why they're not able to always provide the demographics information that we request," Gordon said, adding that her department requests data on LGBTQ partners, but not everyone wants to disclose that information. "So firms are asking us to collaborate with them to be creative about ways that they can gather this information and use the information."
According to Metzl, another challenge in meeting client expectations around diversity can arise when there is a "narrow RFP" in a "very historically non-diverse" practice area such as patent law. In those hyper-specialized areas, Metzl said, "the pipeline gets narrowed, and we can't fix all those things today." She added that, to address that challenge, the firm has been investing in recruiting and retention of diverse attorneys in those practice areas.
For legal departments that want to ensure they are hiring diverse outside counsel, Gordon recommends they "start with the measurement and act on that measurement" — and the Mansfield Rule and Model Diversity Survey can help with that goal. But she said that developing the talent pipeline and enabling retention are also important.
"In-house legal departments are increasingly focused on DEI initiatives, both internally and externally," said Larry Lanham, deputy general counsel at Denver-based Strive Health. "For my part, I expect to see DEI initiatives that not only focus on nurturing a talent pipeline, but on development, mentorship, retention, and advancement. If your law firm is diverse, I want to know that when hiring you. If your law firm has a long way to go, I want to know you are self-aware and have a plan."
Providing the opportunity to do meaningful work is an important part of retention, according to Center for Legal Inclusiveness CEO Sara Scott, and legal departments and law firms are increasingly looking at the type of work diverse attorneys are performing. "Are they doing substantive client work? Do they have contact with the client? Or are they doing document review?" she said.
Scott said legal departments should not only look at whether diverse attorneys are working on their cases but also at the firm and its DEI efforts as a whole. "What are they doing as it relates to using those efforts as racial and social justice tools? Because that's exactly what they are," she said.
Making sure diverse attorneys have opportunities for networking and advancement are also key to retention. Scott said that even big firms in Colorado do not have enough Black attorneys to have an affinity group for Black associates. CLI has worked with the Sam Cary Bar Association to create a group called The Allies focused on addressing that issue, she said. "It's really a gathering place for Black associates to support each other, to vent, to discuss what's going on in their lives."
In the past year, Brownstein has launched an affinity group for employees of color and LGBTQ employees, Metzl said, and it has continued cultural awareness programming and expanded bias training. Holland & Hart has also been implementing processes to "interrupt bias," Wan said. For example, everyone who fills out an attorney evaluation form must first complete an unconscious bias checklist, she said, and the firm's compensation committee completed an unconscious bias primer before meeting to discuss partner compensation last year.
On the recruitment side, Scott said, "I really think we're seeing many more mentorship programs [for] law students, which is a great thing." CLI's Young Lawyers Division has partnered with the University of Denver Sturm College of Law to start a new mentoring program for diverse law students.
Lanham said Strive Health has signed on to the Colorado Pledge to Diversity and will soon be welcoming its first summer law clerk through the non-profit's clerkship program. Lanham said one challenge to increasing diversity in the legal profession is what he calls "uninformed excuses."
"It's not terribly uncommon to hear folks say, 'Well, I just can't find qualified diverse candidates,'" Lanham said. "But my experience has been, generally speaking, when you hear that … they just haven't looked in the right places or they just haven't dedicated their resources to really try to find folks in more than their traditional recruitment efforts."
Scott echoed that sentiment. Colorado firms often say they have a difficult time recruiting Black attorneys, she said, but "I think that they are not going to places like Washington, D.C., like New York, like Los Angeles, where there are a whole lot of diverse law students who are wanting jobs."
"Let's literally go into the Highlands and hang out at places where these young people are hanging out, ask them why they moved to Colorado, and then figure out how we can sell this state to diverse attorneys," Scott said.