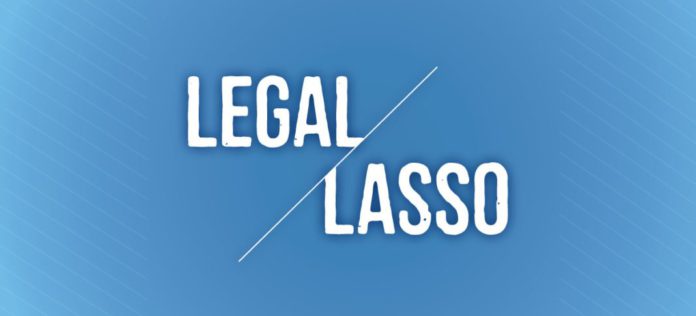 Law Week Lasso is moving to a digital-only publication. Get your print subscription moved over now or sign up for a new subscription to make sure you don't see a gap in your access. Our last print issue will be published next Monday, May 17.
Legal Lasso is Law Week morning newsletter with headlines from around the state. Sign up for LegalLasso or subscribe to Law Week Colorado to stay current on all of Colorado's legal news.
IN LOCAL NEWS
Seven Killed in Colorado Springs
Seven people are dead after a late-night shooting at a birthday in Colorado Springs yesterday. The gunman killed himself before police arrived.
5 Star Feedlot Off the Hook for Fish Die-Off
The Colorado Supreme Court last week found 5 Star Feedlot is not liable under Colorado's taking statutes for the death of wildlife that resulted when wastewater from the feedlot flooded nearby bodies of water.
Residents Sue Over Homeless Camp Plans
Some Park Hill residents are suing a nonprofit, a church and its pastor, and the city of Denver to block a homeless encampment from opening in their neighborhood.
House Bill Looks to Change Suspect Identification
A bill in the House HB 21-1142 would limit the use of "show up" identifications of criminal suspects, which is said to lead to misidentification due to the lack of a lineup. (Denver Post)
Mixed Messages for Nursing Homes
More than 100 Colorado nursing homes that experienced COVID-19 outbreaks were fined for their failures but also received financial bonuses tied to infection rates.
IN NATIONAL NEWS
Legal Industry Sees a Slight Rebound
The legal services industry gained 3,800 jobs in April, according to the U.S. Bureau of Labor Statistics.
Maryland Pardons Lynching Victims
The Maryland governor announced posthumous pardons for 34 Black men and boys who were lynched between 1854 and 1933.
Judge Removed from Case for Inappropriate Comments
The 5th Circuit Court of Appeals has removed a federal judge from a case due to his  "fixed and inflexible" views.
DA Resigns Following Guilty Plea
A Pennsylvania DA has agreed to resign after pleading guilty to pressuring clients into prostitution while he was a private lawyer.
Have tips for upcoming editions of Legal Lasso or comments about past ones? Reach out to us at [email protected]