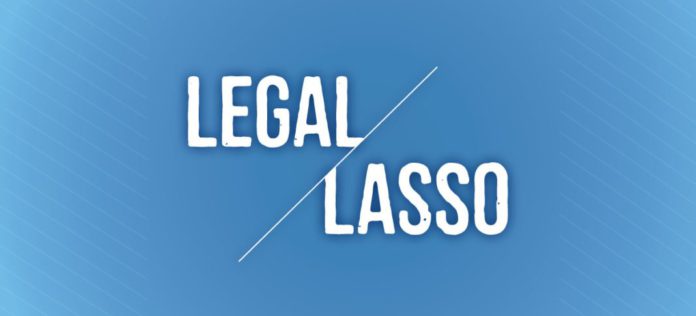 Legal Lasso is Law Week morning newsletter with headlines from around the state. Sign up for LegalLasso or subscribe to Law Week Colorado to stay current on all of Colorado's legal news.
IN LOCAL NEWS
Speeding up Criminal Courts
A new house bill would move defendants through their initial hearings much quicker. House Bill 1280 would require Colorado courts to hold bond hearings within 48 hours of an individual's arrest.
Outbreak at GEO ICE Facility
Tri-County Health is "re-assessing" COVID-19 vaccinations at the immigration detention center after an outbreak followed an influx of new detainees.
Conflict of Interest Allegations
The state's Air Pollution Control Division director signed off on air pollution exemptions for a mining company that he represented while he was an attorney at Holland & Hart.
Virtual ADR Here to Stay?
According to an informal survey, virtual mediation might be preferred in some circumstances even after the pandemic. The results echo a larger survey, as well.
Privacy Regulation Muddy Waters
A bill in Colorado would add to the patchwork of cybersecurity and privacy laws around the country. The mix of regulations might lead to confusion for businesses, though, without any federal standard.
IN NATIONAL NEWS
Body Camera Footage Shows Another Case Like George Floyd's
Police in California released body camera footage from an incident where a man died after officers pinned him to the ground for more than five minutes.
Fedex Agrees to Settlement in Employee Classification Case
Fedex has agreed to a $2.47 million settlement in a class action dispute alleging the company made unlawful deductions from drivers' wages by misclassifying them as independent contractors.
Supreme Court Takes on Student Speech Case
The U.S. Supreme Court is hearing a case dealing with a high school cheerleader's offensive online language and the bigger question of whether schools can punish students for their off-campus speech.
Lawyer Suspended for Shooting at Colleague's Office
A Portland, Oregon, lawyer received a five-year suspension for firing six bullets into the law office of a colleague, narrowly missing the law firm manager who was in the building.
Have tips for upcoming editions of Legal Lasso or comments about past ones? Reach out to us at [email protected]