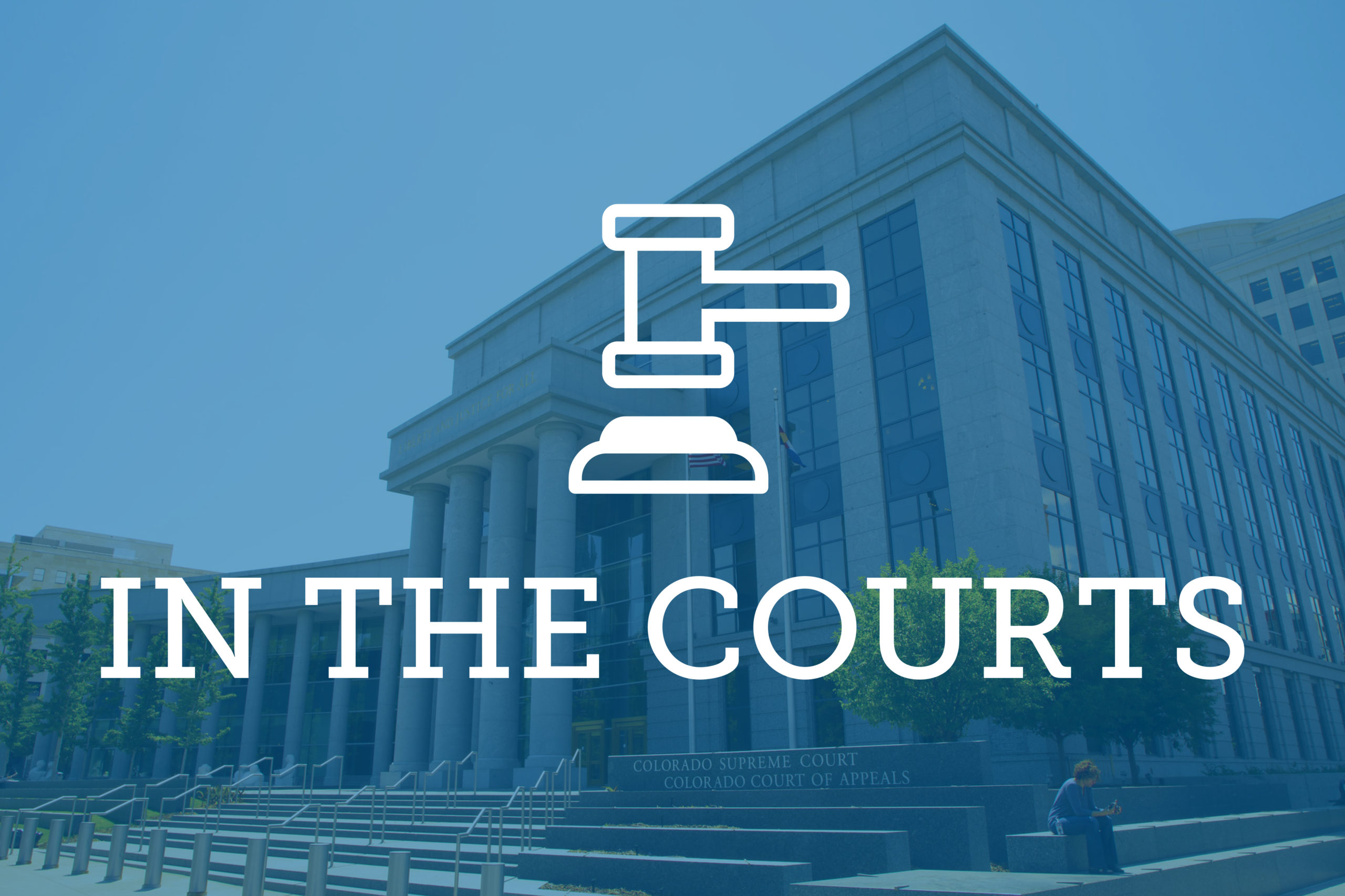 Lewis Roca Rothgerber Christie attorneys announced Dec. 20 they had secured a $1.2-million settlement from Aces Up Gaming, a Wheat Ridge-based distributor of casino games and products, on behalf of client Derek Webb in a lawsuit filed last year in a Colorado federal court. 
Webb, a British gaming entrepreneur based in Las Vegas, had agreed to fund and bring the lawsuit for Colorado resident Tony Cranford. The suit, filed last March, aimed to recover Cranford's share of a settlement from an earlier lawsuit that Aces Up allegedly withheld. Aces Up agreed to pay the full $1.2 million Webb sought, plus almost $400,000 in attorney fees.
"Most settlements are compromises where both sides walk away equally satisfied and equally dissatisfied," said Darren Lemieux, a partner in Lewis Roca's Denver office representing Webb. "But here, they just gave us everything that we were looking for. So, it made no sense to continue on with the case."
Abby Harder, an associate at Lewis Roca in Denver, also represented Webb in the litigation.

LOST IN THE SHUFFLE
The dispute arose out of a 2015 antitrust lawsuit filed in Illinois against gambling equipment company Scientific Games. 
In that suit, a group of rival companies, including Aces Up, alleged Scientific Games was trying to keep other automatic card shufflers out of the market. 
The plaintiffs in that case soon found they needed more money to continue litigation against the much bigger company. Cranford, a former independent contractor for Aces Up, introduced the plaintiff companies to Webb, who had experience funding gaming industry lawsuits and was interested in providing funds for their case against Scientific Games. In March 2015, Webb, Aces Up and the other plaintiffs entered into a litigation financing agreement.
In December 2018, Scientific Games agreed to settle the lawsuit for a total of $151.5 million to be divided among the plaintiffs. After costs, Aces Up received $3.9 million. Cranford was to get 56% of Aces Up's proceeds, or $2.2 million, under the 2015 financing agreement, according to Webb's complaint against the Colorado company. Aces Up president Charles Rawls Drennan III and Todd Taylor, a former owner of the company, were to receive 22% each under the agreement.
Although the financing agreement stated Aces Up's portion of the settlement should be paid directly to named individuals, including Cranford, Aces Up convinced Cranford his share should first flow through the company, citing tax reasons, according to the lawsuit. 
Cranford suspected Aces Up didn't intend to pay him his share, but he was facing financial hardship and couldn't afford the legal costs of recovering the money, so he agreed to transfer his interests in the Scientific Games settlement to Webb. On Dec. 31, 2018, Aces Up released a little over $1 million to Webb – less than half of what Cranford was owed. 
Webb sued Aces Up in March 2019 in the U.S. District Court for the District of Colorado, alleging breach of contract and fiduciary duty, among other claims. 
UPPING THE STAKES
While the lawsuit began as a breach of contract case, information uncovered during discovery led to additional claims.
"We discovered emails that I think showed that this whole thing about needing the money to run through Aces Up for tax reasons was a scheme fabricated in order to allow Aces Up to take control of all Mr. Cranford's money so they could pay him what they wanted, which was only half of it," Lemieux said. 
The new evidence included text messages Drennan and Taylor sent to Cranford to convince him to modify the litigation financing agreement to reduce his share of a potential award or settlement, according to a motion to amend Webb's complaint. When Cranford refused, the defendants "conspired to take 30% of his distribution by falsely claiming all of Mr. Cranford's money had to be paid to Aces Up for 'tax reasons,'" the motion said, citing e-mails from Drennan and Taylor.
Aces Up initially claimed Cranford had agreed verbally to a smaller share, but the evidence found in discovery showed that defendants "formulated a plan and acted in concert to intentionally, maliciously and permanently deprive Mr. Cranford of his allocation," the motion said. This evidence allowed Webb to add claims of conspiracy, exemplary damages and, most crucially, civil theft.
"If you are successful in proving civil theft, you get trebled damages, and the other side also has to pay your attorneys' fees and costs," Lemieux said. 
Adding to the pressure on the defendants, U.S. District Judge R. Brooke Jackson in November referred the case to a special master to review discovery disputes and rule on whether Aces Up had complied with discovery protocols.
"Judge Jackson became upset the defense weren't complying with their obligations and appointed another judge, Judge [Edward] Nottingham… to rule on sanctioning the defense," Lemieux said. 
Lemieux said he believes the looming sanctions hearing and Webb's motion to add the civil theft claim in November led Aces Up to fold. Settlement negotiations began around Thanksgiving, he said, and an agreement was finalized in mid-December. 
In addition to agreeing to pay the $1.2 million and attorney fees, Aces Up also agreed to drop a patent-related lawsuit it filed against Cranford in Jefferson County in Jan. 2019.
Attorneys for Aces up did not respond to requests for comment.
STAYING ABOVE BOARD
According to Lemieux, Webb was motivated to sue Aces Up in part to defend the integrity of litigation financing, an industry the former poker player had been involved in as a plaintiff and investor.
"I think Mr. Webb's point was that he wanted to make sure that people honor the terms of that agreement, so that if he looks for another opportunity down the road in the realm of litigation financing… people will know he holds himself and others to the same standard," Lemieux said.
Webb also acknowledged Cranford's role in connecting him with the plaintiffs in the Scientific Games lawsuit, as well as Cranford's efforts to introduce the plaintiffs to attorneys experienced in anti-trust and intellectual property matters, according to court documents, and Webb was concerned Cranford was being treated unfairly.
"Certainly, he felt — and I think, objectively, it's true — that Mr. Cranford was really responsible for bringing this group of people together that were able to get this amazing result," Lemieux said.  In Aug. 2018, a jury had awarded the plaintiffs $335 million in the case against Scientific Gaming but, anticipating an appeal, the parties settled for $151.5 million to end the suit.
Lemieux said that while the gaming industry is heavily vetted on the front end, "it seems like they don't maintain that level of thoroughness once you actually get a license." Legal wins like Webb's help hold industry players accountable, according to Lemieux.
"Some of this is about making sure people that are in the gaming industry act appropriately and [don't] engage in this kind of conduct where you're intentionally trying to steal money from someone," he said. 
—Jessica Folker