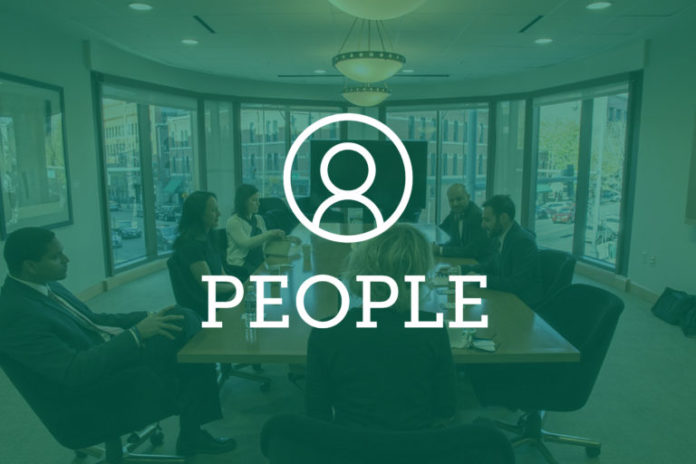 Have an announcement for Law Week Colorado's people section? Let us know.  
Law Firm Updates
Davis Graham & Stubbs LLP announced July 6 Alyssa Novoselac joined the firm's transactions department as an associate. Novoselac's practice has an emphasis on corporate and finance law. She has experience in a variety of corporate transactional matters and is an advisor to public and private companies navigating complex regulatory requirements. Novoselac received her law degree and MBA from the University of Toronto Faculty of Law and the Rotman School of Management. 
Moye White on July 7 announced its new leadership team. Merc Pittinos has been elected managing partner. Keely Downs, David Laird, Dean Richardson and Daniel Wennogle have been elected to the management committee. Name partner Edward (Ted) White will shift from his role as managing partner and continue his work in corporate law and in the advanced energy space.
The Judiciary 
Gov. Jared Polis appointed Christopher Rhamey June 30 to fill a vacancy on the 1st Judicial District Court. The vacancy was created by the resignation of Judge Robert Lochary and is effective July 29. Rhamey is a senior lead deputy district attorney in the 17th Judicial District Attorney's Office, where he has worked since 2012. His practice consists of criminal prosecution. Rhamey earned his law degree from the University of Denver Sturm College of Law.
The 18th Judicial District Nominating Commission announced June 30 its nomination of three candidates for a district court judgeship created by the retirement of Judge Cynthia Mares. The vacancy will occur Sept.1. Nominees, Robert Caldwell Jr. of Centennial, Victoria Klingensmith of Parker and Donna Stewart of Castle Rock were selected by the commission during a meeting at the Arapahoe County Justice Center. Under the Colorado Constitution, the governor has 15 days from June 30, to appoint one of the nominees for the 18th Judicial District serving Arapahoe, Douglas, Elbert and Lincoln counties. Comments regarding any of the nominees may be sent via e-mail to the governor at [email protected]. 
Kudos
Brownstein Hyatt Farber Schreck announced July 5 the firm was recognized by Chambers USA in 21 practice areas. The firm announced Chambers also recognized 52 Brownstein attorneys in multiple offices.
Wheeler Trigg O'Donnell announced July 6 its attorneys were recognized by Chambers USA. Attorneys named included Carolyn Fairless, John Fitzpatrick, Hugh Gottschalk, Michael O'Donnell, Katie Reilly, Malcolm Wheeler, Michael Williams, Frederick Yarger, Peter Herzog, James Hooper and Raymond Martin.
Ireland Stapleton Pryor & Pascoe, PC announced June 29 attorney Kelley Duke has been recognized by the Colorado Women's Chamber of Commerce as one of the 2023 Top 25 Most Powerful Women in Business. Duke is a litigator and trial attorney and chaired the firm's litigation practice group for 10 years and now serves on the firm's executive committee. Her practice includes serving as a lead advocate to national and international clients in complex commercial litigation matters. She was also a former trustee of the Women's Foundation of Colorado. 
The American Bar Association Section of State and Local Government Law announced July 5 they will honor California lawyer Michael Berger, Pace University law professor John Nolon and Denver lawyer Makenna Johnson with Jefferson B. Fordham Awards. The presentations will be held at a luncheon during the 2023 ABA Annual Meeting in Denver Aug. 4 from 12 to 2 p.m. at Maggiano's Little Italy restaurant. Johnson, an associate at Alderman Bernstein in Denver, is the American Bar Association Young Lawyers Division State and Local Government Committee vice chair. Johnson earned a law degree from William & Mary Law School.