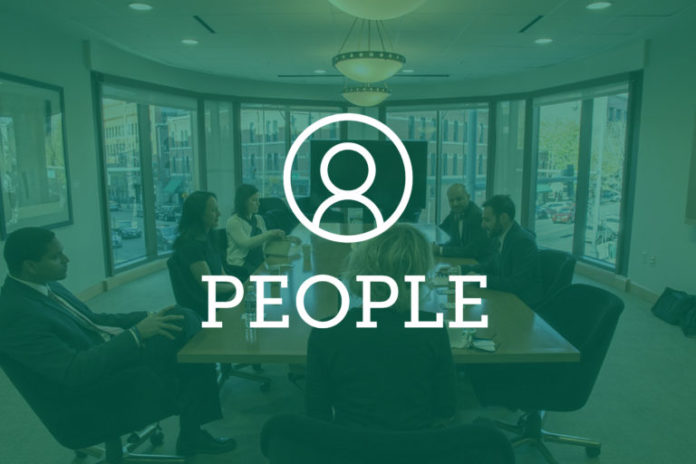 Have an announcement for Law Week Colorado's people section? Let us know.  
Law Firm Updates
Davis Graham & Stubbs LLP announced July 20 Christopher Dan has joined the firm's advocacy department as an associate. His practice will continue to focus on product liability and commercial litigation. Before joining DGS, Dan was an associate of a boutique law firm where he specialized in products liability defense, professional liability defense and premises liability defense. In litigation and regulatory proceedings, Dan represented a broad range of clients, including lawyers, doctors, accountants, luxury resorts and distributors. Dan received his law degree from the Sandra Day O'Connor College of Law at Arizona State University. 
Caplan & Earnest LLC announced July 14 it added attorney Victoria "Tori" Whitelaw to its real estate and transactional practices. Whitelaw has amassed significant experience negotiating, reviewing and drafting contracts and real estate agreements including deeds, licenses, easements, leases and damage releases. She is licensed to practice in Colorado, Wyoming and Texas. Whitelaw began her legal career assisting Fortune 500 companies with land acquisition, title review and eminent domain litigation on multi-million and billion-dollar critical infrastructure projects. Whitelaw earned her J.D. from Louisiana State University and her bachelor's degree from Texas A&M University.
Fisher Phillips announced July 17 Timothy Kratz joined the firm as a partner in the Denver office. Kratz Helps employers develop and implement protective measures with a focus on employment contracts, supervisor manuals, employee handbooks and training and compliance programming. At Fisher Phillips, Kratz will litigate on behalf of businesses in a variety of employment law disputes with an emphasis on representing employers in restrictive covenant and trade secrets matters in state and federal court. Kratz received his law degree from the University of California College of the Law in San Francisco. 
Ireland Stapleton announced July 17 attorney Sarah Abbott has been named a director of the firm. Abbott joined the firm in 2021 and is a business, regulatory and real estate attorney. Abbott advises clients on corporate governance, regulatory issues, mergers and acquisitions, employment matters and contract negotiations. She also handles real estate transactions and development. Abbott's prior experience includes serving as in-house general counsel for a CBD company; working in private practice where she advised companies in the healthcare, telecommunications and retail industries; and serving as in-house counsel for a subsidiary of The Carlyle Group. Abbott earned her law degree from the Chicago-Kent College of Law.
Holland & Hart LLP announced July 18 trademark attorney Caroline Bryce joined the firm in its Boulder office as of counsel. Bryce assists clients with domestic and international brand protection strategies, including trademark selection, clearance searching, trademark registration and enforcement. She counsels clients in a variety of industries that include artists and content creators, food and beverage, biomedical devices, consumer products, educational service providers and cannabis. She received her law degree from the University of Colorado Law School.
Holland & Hart LLP  announced July 18 government contracts attorney David Gasvoda has joined the firm in its Denver office as an associate. Gasvoda helps companies navigate complex federal procurement compliance requirements and negotiate contract matters. His experience includes negotiations and litigation related to military contracts, contract disputes and civil works projects. Gasvoda received his J.D. from the University of Colorado Law School.
The Judiciary 
The 18th Judicial District Nominating Commission announced July 19 three candidates for an Arapahoe County Court judgeship created by the appointment of Judge LaQunya Baker to the district court. The vacancy will occur Aug. 1. The three nominees Garen Gervey of Westminster, John Moon of Littleton and Amy Touart of Centennial were selected in a meeting July 18. The governor has 15 days from July 19 to appoint one of the nominees. Any comments can be sent to the governor at [email protected].
Gov. Jared Polis appointed Victoria Klingensmith July 14 to the 18th Judicial District Court. The vacancy was created by the retirement of Judge Cynthia Mares and is effective Sept. 1. Klingensmith is the senior chief deputy district attorney in the 18th Judicial District. She is also an adjunct professor at the University of Denver Sturm College of Law. Previously, Klingensmith was chief deputy district attorney; senior deputy district attorney and deputy district attorney in the 18th Judicial District. Klingensmith received her law degree from the University of Colorado Law School.