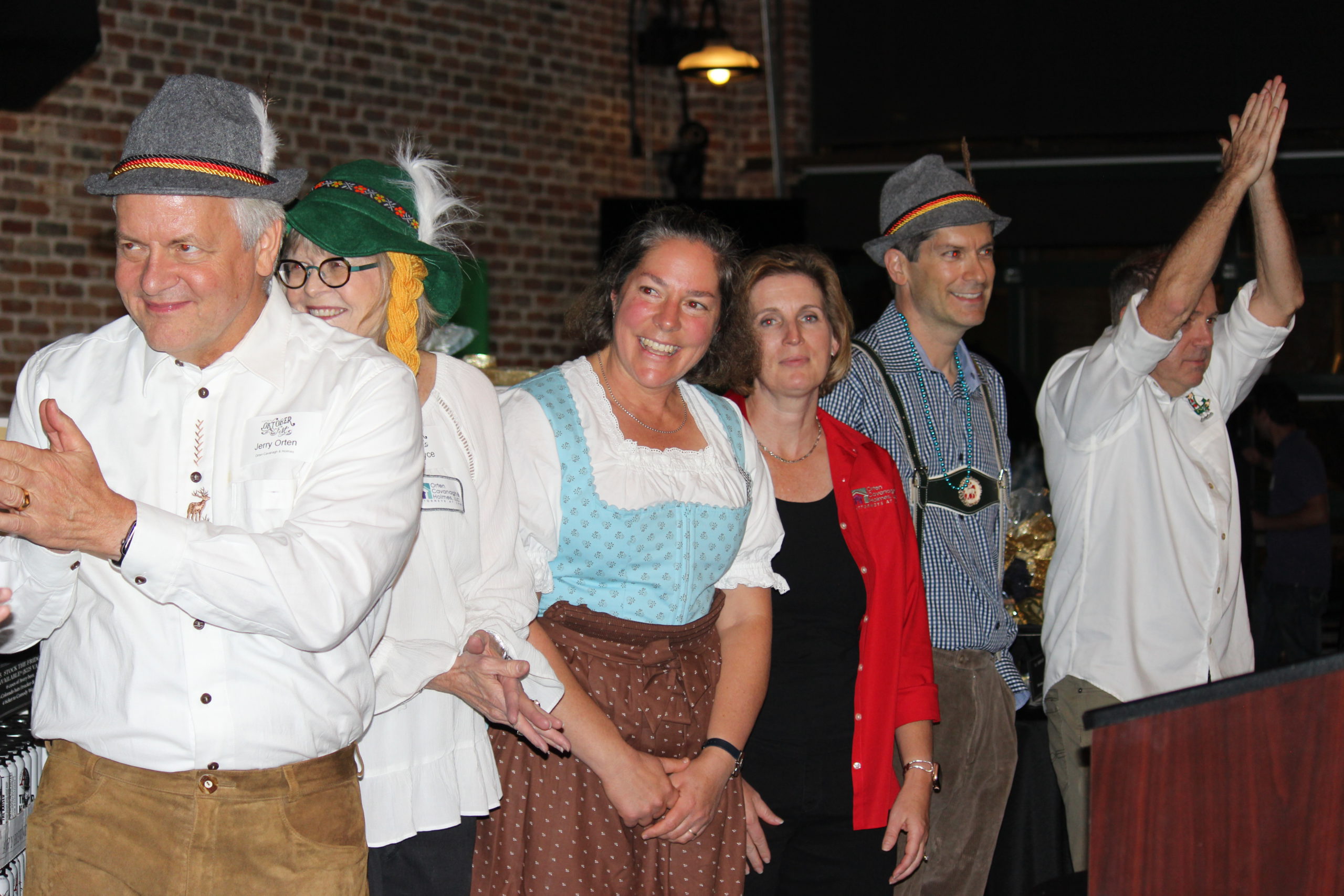 The Justice and Mercy Legal Aid Center got a boost on Sept. 27 with a fundraising party to kick off fall.
The Oktoberfest fundraiser, put on at Mile High Station by Benson Kerrane Storz & Nelson and Orten Cavanaugh & Holmes, brought in $40,385 this year, according to JAMLAC director of development Nikki Koster. Benson Kerrane Storz & Nelson started the Oktoberfest event in 2005, and Orten Cavanaugh & Holmes joined as its co-host in 2009. 
The event has raised money for JAMLAC for the past eight years. Koster said the goal was to tip the total amount raised for JAMLAC from the fundraiser over $250,000.
"It's been such a blessing to be able to count on … and budget that money," she said. The fundraiser brings in money through a combination of sponsorships and raffle tickets.
The Oktoberfest event raised about $38,000 in 2018, according to Koster.
It costs JAMLAC about $1,000 to provide full representation to a domestic violence victim or to a low-income family. The two law firms cover the Oktoberfest fundraiser's cost, so JAMLAC can use all the the money the event raised to increase the number of clients the organization can serve. Koster said representation in the private sector for the types of cases JAMLAC takes would typically cost anywhere from $5,000 to $25,000. 
JAMLAC serves low-income clients mainly in family law, domestic violence, immigration and bankruptcy cases. The organization also sometimes helps with criminal matters that people don't have a right to a public defender for, such as parole revocations and record sealing. JAMLAC attorney and pro bono coordinator Shelly Dill previously told Law Week the organization settled into serving those types of legal needs because they often intersect with poverty.
Koster said the work JAMLAC attorneys do is life-changing for low-income clients who couldn't otherwise afford a lawyer, such as when they get a protection order against an abusive partner or help an immigrant client navigate the asylum process. "The visible difference in the appearance of their faces is just miraculous" between the beginning of their case and the resolution, she said.
Most of the organization's funding comes from state and local grants. Koster said the fundraiser donations are helpful because the funds don't carry the restrictions on how they can be used that funds from grants do. 
"It's a significant amount of private funding," she said.