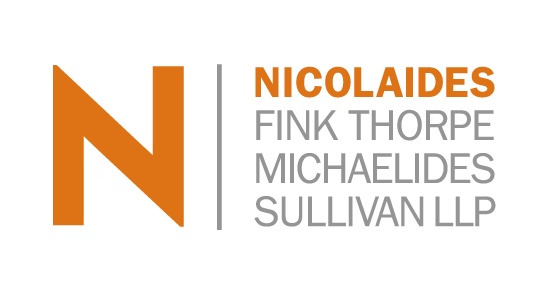 National insurance industry firm Nicolaides Fink Thorpe Michaelides Sullivan opened an office in Denver, the firm's sixth office and its first in the Mountain West region. 
Located at Firmspace's Denver location at 1401 Lawrence Street, the expansion is part of Nicolaides' strategy to increase its national footprint. The Denver office's current team includes attorneys licensed in Colorado as well as neighboring Mountain states including Idaho, Nevada and Wyoming.
The new location will be anchored by partners Matthew Fink and Ian Cooper and is currently recruiting attorneys who will work out of the Denver office and with the firm's other locations. 
Nicolaides' was created in 2014 after 29 lawyers from Chicago firm BatesCarey LLP, formerly known as Bates Carey Nicolaides LLP, and four attorneys from Gordon Rees Scully Mansukhani, LLP, formerly known as Gordon & Rees LLP, left to start a new organization for insurance coverage matters. It has since grown to 75 lawyers at offices across the U.S. in Chicago, Dallas, Los Angeles, San Diego, San Francisco and now Denver. The firm exclusively represents insurance industry clients around the world on a range of insurance coverage matters and disputes. 
"We have assisted our clients in navigating the legal terrain of the Mountain West states for many years, addressing complex insurance issues and litigating insurance disputes," said managing partner Richard Nicolaides, Jr. "Having an established team of experienced attorneys based in Denver will enhance our ability to advance aggressive advocacy and strategic problem-solving on behalf of our clients throughout the region, as well as attract talented attorneys to join our team." 
Editor's note: This story was updated June 30 to note that attorneys from Gordon & Rees LLP also founded Nicolaides.