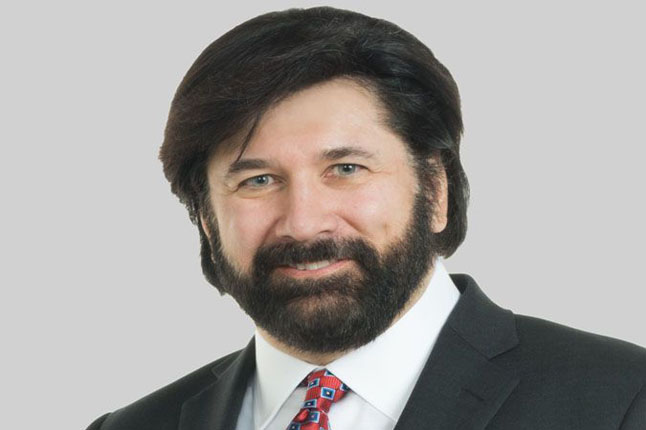 Nelson Mullins Riley & Scarborough announced Wednesday that Brian Caid has joined the corporate group as a partner in the Denver office. He is a former co-chair of the real estate investment trusts group at Fox Rothschild. 
Caid represents public and private REITs and other companies in a wide variety of corporate and securities matters, including initial public offerings, secondary public offerings, shelf registrations, private placements, SEC reporting obligations and stock exchange rules compliance. He also counsels clients with respect to corporate governance, Sarbanes-Oxley compliance, general disclosure issues, acquisitions and dispositions, and executive and equity-based compensation matters. 
He has represented a number of companies in multimillion-dollar stock offerings. He is a graduate of Columbia Law School and the University of North Carolina at Chapel Hill.
Good For You
Richard Murray, a shareholder at Polsinelli was elected chair-elect of the University of Colorado Law School's Law Alumni Board.
The board is made up of 27 CU Law graduates. The members promote the law school by stimulating interest in, building loyalty for, and increasing support for the law school among its alumni and students. It also assists the law school in serving the needs of its alumni, students, faculty, the legal profession and the public at large.
The Mile High Chapter of the Association of Legal Administrators started its 2018-2019 board year with the launch of its strategic relations committee. 
The purpose of this initiative is to form strategic alliances with other Colorado legal associations working together to tackle shared issues affecting the legal industry's management professionals. Building upon its strategic relationship with the Colorado and Denver Bar Associations, the Mile High Chapter is planning an outreach campaign on various fronts to better help law firms and corporate and governmental legal departments find constructive solutions to an ever-changing legal marketplace.
The overall goals of the committee are to:
1. Work toward building a pipeline of highly qualified legal support staff from various institutions of higher learning;
2. Promote beneficial relationships with closely aligned associations to identify and attempt to solve shared issues;
3. Encourage and facilitate a climate of diversity and inclusion in the Colorado legal community;
4. Continue outreach programs across Colorado and the Rocky Mountain Region to promote professionalism and competency in managing legal services; and
5. Develop the next generation "NextGen" of law firm and legal department leaders.