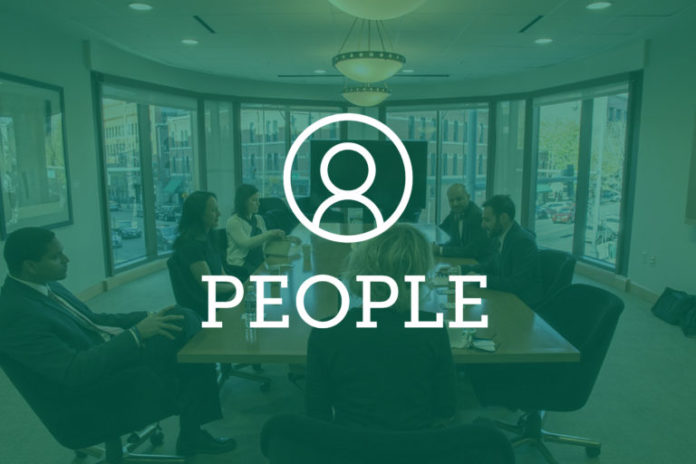 Have an announcement for Law Week Colorado's people section? Let us know. 
Law Firm Updates
Am Law 100 firm Polsinelli announced on May 24 the arrival of health care attorney Jasmine González to the firm's Denver office as part of its national health care operations practice. González, a graduate of the University of Washington's School of Law, focuses her practice on  transactions, physician issues and regulatory compliance. She represents hospital and clinical health systems, telehealth start-ups and real estate, intellectual property and contract due diligence in acquisitions.
On May 24, local law firm Moye White LLP announced Steven Gockley joined the firm's Real Estate team. Gockley, a Loyola University Chicago School of Law graduate, represents clients on complex construction matters including analyzing and interpreting construction contacts and advising clients during the construction phase on their rights and obligations under contract.
The American Civil Liberties Union of Colorado announced May 25 the retirement of Legal Director Mark Silverstein. Silverstein worked as an attorney with the ACLU for 31 years and was named legal director in Colorado in 1996. He will remain on the job while the ACLU conducts a national search for his replacement and will then assume a new role as legal director emeritus.
International firm Panattoni Development Company announced Dominick Sekich joined the company's Denver office as general counsel. Sekich, a graduate of Georgetown Law, joins Panattoni from Denver-based law firm Moye White, where he handled complex real estate, corporate and regulatory matters for clients, including Panattoni.
Judiciary 
The 16th Judicial District Nominating Commission announced three candidates for an upcoming district court vacancy which will occur on July 2 after the retirement of Judge Michael Schiferl. The three nominees are William Culver from Rocky Ford, Rodney Fouracre Sr. from La Junta and Samuel Vigil from Las Animas. Gov. Jared Polis must appoint the position by June 10. 
Movers and Shakers
Two Denver-based boutique law firms, Werge Law LLC and Signal Law LLC, announced the completion of their merger May 19. The combined firm, Werge & Corbin LLC doing business as Werge Law Group, is led by partners Tom Werge and Greg Corbin. Following the merger, the firm will expand its practice areas from litigation for small businesses and music law to business startups and transactions and representation of nonprofits and mission-driven organizations.
Brownstein Hyatt Farber Schreck, a national firm founded in Denver, announced on May 21 that it will be moving its Denver headquarters for the first time in 40 years. The firm leaves behind its 17th Street location for a 100,000 square foot lease at Block 162 in Denver's central business district. With 600 employees firmwide, Brownstein will be Block 162's largest tenant.
Kudos
The Denver Business Journal named Griffiths Law, a Colorado-based family law firm, the medium category winner of the DBJ's 2022 Small Business Awards on May 20. 
On May 26, Brownstein Hyatt Farber Schreck announced Denver associate Nichole Burnett joined the Freedom Service Dogs of America's Young Professionals Council. FSD works with veterans experiencing post traumatic stress disorder, children and teens with autism and neurocognitive disorders and people with physical disabilities to provide custom trained assistance dogs.