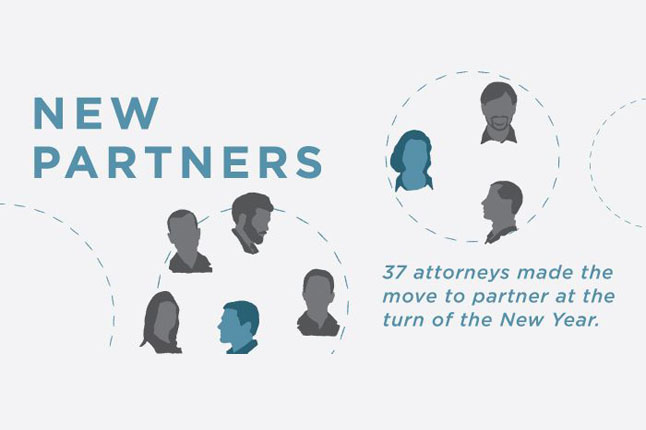 Dan Ackerman- Brownstein Hyatt Farber Schreck
Practice: Intellectual Property
Position: Shareholder
Dan Ackerman counsels consumer brands on trademark prosecution, licensing, enforcement and litigation. Focusing on complex trademark and copyright law, he works with a number of companies in the consumer product manufacturing, technology and entertainment industries where he handles the acquisition, use and enforcement of rights under U.S. and international trademark and copyright laws.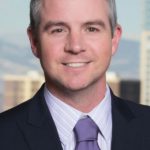 Samuel Bacon- Welborn Sullivan Meck & Tooley 
Practice: Complex Commercial Litigation, Environmental Law
Position: Shareholder
Samuel Bacon has represented individuals and companies in a range of complex civil litigation disputes, including in the fields of natural resources, real estate, eminent domain, employment, trade secret and contractual issues.
Desmonne Bennett- Bryan Cave
Practice: Commercial Litigation
Position: Partner
Desmonne Bennett's practice is focused in complex commercial, class action, antitrust and competition litigation. She has represented clients in numerous industries. She has experience in counseling clients on contract disputes, trade secrets, competition, food and product labeling, and monopolization issues.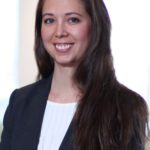 Eric Benson – Ireland Stapleton Pryor & Pascoe
Practice: Business, Estate Planning, Government Relations and Regulatory Affairs
Position: Shareholder, Director
Eric Benson advises clients on business structure and formation, mergers and acquisitions, leases, contracts, employment, compensation and incentive plan issues, matters related to equities and debt and general corporate matters. Additional elements of his practice include health care, tax, tax reform and ERISA matters.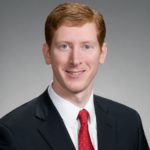 Elizabeth Bonanno- Griffiths Law
Practice: Family Law
Position: Shareholder 
Elizabeth Bonanno's family law practice focuses on asset and business valuation, income valuation, complex divorce, parental responsibilities, child relocation and child support matters. She is an active collaborative divorce attorney and assists parties who wish to resolve complex divorce and parenting issues outside of court.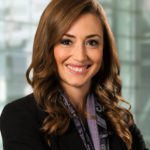 Peter Booth- Polsinelli
Practice: Real Estate
Position: Shareholder
Peter Booth helps clients from local start-ups to established companies in his practice. He also has experience with restructuring and insolvency-related matters, representing various parties in complex business reorganizations and distressed investment opportunities.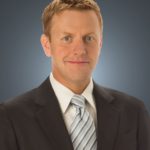 Jason Brinkley- Snell & Wilmer
Practice: Energy and Power Infrastructure, Government Relations, Real Estate
Position: Partner
Jason Brinkley is currently on the firm's attorney development committee and the Denver hiring committee and is an active mentor to several associates. In his community, Brinkley is chair of the board of trustees for Great Outdoors Colorado as well as on the board of directors for the University of Northern Colorado Alumni Association.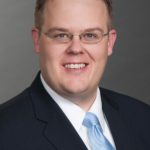 Alex Clayden- Lathrop & Gage 
Practice: Business Litigation
Position: Partner
Alex Clayden represents individuals and businesses in intellectual property and complex commercial litigation. He has successfully litigated intellectual property matters, including trade secret, trademark, trade dress and patent matters. He also frequently handles employment matters, effectively representing clients in disputes involving discrimination, harassment and retaliation claims, restrictive covenants, and wrongful discharge claims.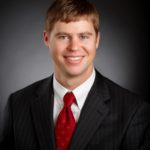 Brian Connolly- Otten Johnson Robinson Neff + Ragonetti
Practice: Land Use, Litigation, Real Estate
Position: Shareholder
Brian Connolly previously worked as an urban planner in Westchester County, New York. Connolly is part of the firm's land use, litigation and real estate practice groups. Within his practice, he also specializes in sign regulation and the First Amendment and land use regulation and fair housing.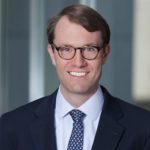 Richard Cunningham- Gibson Dunn & Crutcher
Practice: Antitrust and Competition; Privacy, Cybersecurity and Consumer Protection
Position: Partner
Richard Cunningham regularly assists clients navigating Federal Trade Commission and Department of Justice investigations. He also represents clients in litigation matters, including government enforcement actions and lawsuits between or among private parties. Before joining Gibson Dunn, Cunningham served as senior trial counsel in the FTC's Bureau of Competition.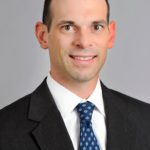 Rihannon D'Agostin- Polsinelli
Practice: Intellectual Property
Position: Shareholder
With a graduate degree in genetics and molecular biology, Rhiannon D'Agostin counsels and represents clients on intellectual property and technology-related matters with an emphasis on the fields of biotechnology and pharmaceuticals. In her practice, she represents and advises clients including startup biotechnology and drug discovery businesses as well as large pharmaceutical companies.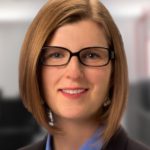 Michael Dolan- Polsinelli
Practice: Corporate and Transactional
Position: Shareholder
Michael Dolan draws on his experience as both an in-house attorney and as an associate at a large international firm to provide legal advice on complex transactional matters.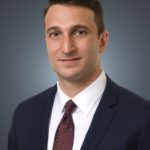 Matthew Eisler- Hogan Lovells
Practice: Corporate and Transactional
Position: Partner
Matt Eisler works with clients on complex corporate transactions with an emphasis in the sports and entertainment industry. In addition to his established sports and entertainment practice, Matt represents clients in a variety of industries including regulated industries, such as healthcare matters involving services, facilities, insurance, technologies and medical devices.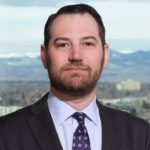 Mike Fredregill – Moye White
Practice: Real Estate
Position: Partner
Mike Fredregill has experience in transactional and litigation matters. He assists clients with acquisitions, dispositions, leasing and development matters. He counsels local and national developers on a variety of issues, including construction and design build agreements and professional services agreements.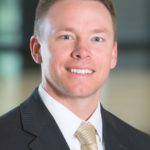 Christopher Griffiths- Griffiths Law
Practice: Civil Litigation, Family Law
Position: Shareholder
Chris represents including individuals and companies facing complicated and difficult problems. In his civil practice, he has represented clients from all parts of Colorado and Texas including individuals, community associations, property owners and businesses. Chris has experience litigating complex civil disputes concerning construction defects, insurance, real estate, and other related matters such as bad faith, nondisclosure, misrepresentation and fraud.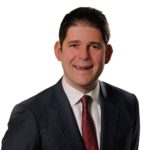 Duncan Griffiths- Griffiths Law
Practice: Civil Litigation, Construction Defect, Complex Family 
Position: Shareholder
Duncan Griffiths focuses his practice on difficult and complex civil litigation and family law matters. He has experience in fields including construction defect, insurance, real estate and commercial litigation. He also assists with complicated domestic relations matters and property situations.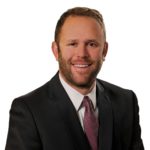 Hope Hamilton- Holland & Hart 
Practice: Intellectual Property 
Position: Partner
As a trademark enforcement attorney, Hope Hamilton counsels clients on strategic enforcement with a focus on helping clients resolve disputes prior to litigation. When litigation is inevitable, she approaches each conflict with a fresh, creative perspective, advocating fearlessly to achieve the best and most efficient results for her clients.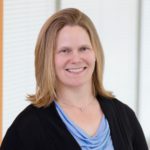 Patrick Hickey- Moye White
Practice: Trial
Position: Partner
Patrick Hickey is a member of Moye White's trial section and has represented clients in a variety of industries as a commercial litigator. He also defends clients in administrative proceedings and arbitrations. A Wyoming native, Hickey is licensed to practice in both Wyoming and Colorado.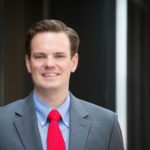 Erik Jensen- Brownstein Hyatt Farber Schreck
Practice: Tax
Position: Shareholder
Erik Jensen helps individuals, businesses and nonprofits with their federal, state and local tax issues. He advises clients in a range of industries on tax-efficient structuring for business formations, capitalizations, mergers, acquisitions, reorganizations and liquidations and provides counsel on a variety of other tax and business needs.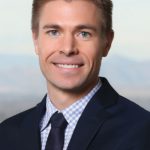 Dana Jozefczyk- Merchant & Gould
Practice: Trademark, Electrical and Software
Position: Partner
Dana Jozefczyk specializes in brand management and development, with particular focus on the value and protection of trademarks and copyrights. In addition, Jozefczyk has experience in patent prosecution, both domestic and foreign, in the electrical, mechanical and biomedical fields.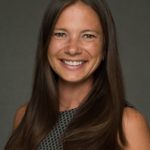 Cedric Logan- Wheeler Trigg O'Donnell
Practice: Appellate, Class Actions, Commercial Litigation
Position: Partner
Cedric Logan focuses his practice on insurance litigation and product liability defense, particularly in the class action context. Prior to joining WTO, Cedric served as an associate at Gibson Dunn & Crutcher. Cedric currently serves on the board of directors for Purple Door Coffee, a nonprofit organization that employs teens and young adults facing issues such as homelessness.
Avi Loewenstein- Brownstein Hyatt Farber Schreck
Practice: Mergers and Acquisitions
Position: Shareholder
Avi Loewenstein has developed a national corporate transactional practice while rooted in the Colorado community and business sector. He has experience counseling clients through mergers and acquisitions, debt and equity financings, leveraged and management buy-out transactions, crafting complex joint ventures, and advising companies through the startup process.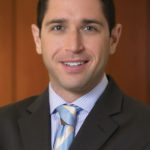 Dylan Metzner – Ryley Carlock & Applewhite
Practice: Estate Planning, Tax, Business
Position: Shareholder
Dylan Metzner helps individuals and families throughout the U.S. as well as internationally with their private wealth planning. He focuses on designing plans to minimize tax ramifications and family conflict.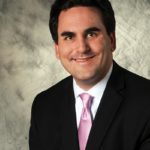 Caitlin Quander- Brownstein Hyatt Farber Schreck
Practice: Real Estate
Position: Shareholder
Caitlin Quander's real estate practice includes land use and entitlements, acquisitions and dispositions, zoning and development disputes, and serving as special and general counsel to various governmental and quasi-governmental entities. Her background in civil defense litigation allows her to assist development clients in land use litigation.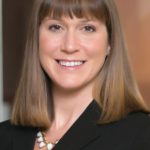 Carol Raznick- Coan Payton & Payne
Practice: Banking, Lending and Financing; Business and Corporate
Position: Equity Member
Carol Raznick's legal practice focuses on commercial real estate, homebuilding, financing, mergers and acquisitions and general business. She aslo assists her clients with transactional needs including negotiating and drafting contracts and other documents regarding acquisitions and warranties.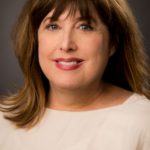 Michael Robertson- Reilly Pozner
Practice: Complex Civil and Commercial Litigation
Position: Partner
Before attending law school, Michael Robertson had a career as an accountant with a Fortune 500 company. His technical background now informs his complex commercial litigation practice. He was recently involved in a case that resulted in a jury verdict of $391 million against PNC Bank.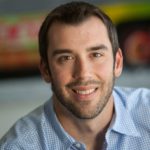 Paul Schramm– Holland & Hart
Practice: Intellectual Property 
Position: Partner
Paul Schramm's practice focuses on strategic patent portfolio development. He manages large, sophisticated international patent portfolios in the electronics, telecommunications and computer arts.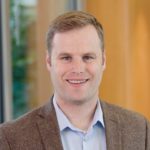 Nicole Serfoss- Morrison & Foerster
Practice: Litigation, Internal Investigations
Position: Partner
Nicole Serfoss has more than a decade of experience representing clients in Securities and Exchange Commission and Department of Justice enforcement matters, corporate internal investigations, securities class actions, derivative suits and mergers and acquisitions litigation. Serfoss represents companies, officers, directors and auditors in a wide range of matters involving accounting and disclosure issues.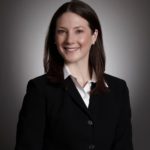 Lindsay Silber- Holland & Hart 
Practice: Intellectual Property 
Position: Partner 
Lindsay Silber focuses her practice on structuring, drafting and negotiating intellectual property, technology and commercial transactions, representing clients of all sizes and stages of maturity. Silber is also known for her expertise structuring and addressing the intellectual property aspects of corporate transactions.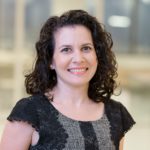 John Skari, Jr.- Jackson Kelly
Practice: Business Law
Position: Member
John Skari focuses his practice in the area of civil litigation and has experience in commercial litigation matters including property and contract disputes for both plaintiffs and defendants. He earned his law degree at the University of Colorado School of Law and his Bachelor of Arts degree from New York University.

Sarah Sorum- Welborn Sullivan Meck & Tooley
Practice: Mineral Title, Oil and Gas
Position: Shareholder
Sarah Sorum's practice includes the negotiation and drafting of conveyance, leasing and surface use contracts as well as settlement agreements pertaining contract and real property disputes. Sorum is licensed to practice in Colorado, Wyoming and North Dakota.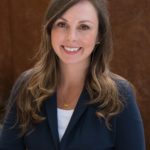 Jeremy Syz- Holland & Hart 
Practice: Real Estate and Development 
Position: Partner
Jeremy Syz advises clients on transactions involving the acquisition, financing, sale and development of real property with an emphasis on affordable and market rate housing projects. He counsels clients through a variety of complex corporate and real estate transactions, and achieves solutions for clients seeking to finance collateral and successfully develop urban construction projects.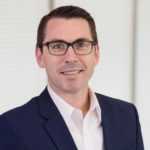 Marianne Timm-Schreiber- Merchant & Gould
Practice: Chemical and Life Sciences, IP Due Diligence
Position: Partner
Marianne Timm-Schreiber's practice emphasizes client counseling in IP portfolio management, patent prosecution, opinion work, IP due diligence and trademark and copyright protection. She works in industries such as medical devices and clothing manufacturing. Timm-Schreiber is also co-chair of Merchant & Gould's due diligence group.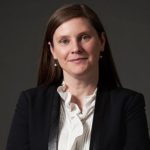 Roger Tsai- Holland & Hart 
Practice: Labor & Employment 
Position: Partner
Roger Tsai counsels companies on immigration and employment issues. Roger helps companies secure temporary and permanent visas for foreign nationals, including H-1B visas and permanent resident status. He also represents companies under investigation by the Bureau of Immigration and Customs Enforcement and guides clients through proactive internal audits of their eligibility documents.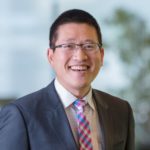 Kelly Vos- Spencer Fane
Practice: Banking and Financial Services, Real Estate
Position: Partner
Kelly Vos advises clients in a variety of complex real estate matters, including acquisitions and dispositions, commercial leasing, real estate-based lending, foreclosures and workouts, and tax-deferred exchanges.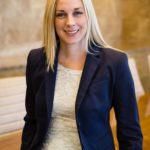 Zachary Warzel- Keating Wagner Polidori Free
Practice: Complex Personal Injury
Position: Partner
Zachary Warzel practices in insurance bad faith law. For the last 10 years, he has represented policyholders in disputes with their insurers and injured clients in complex personal injury cases. He also serves as a co-chair for the Colorado Trial Lawyers Association Insurance Bad Faith Committee and as a board member for CTLA.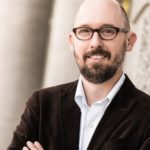 Martine Wells- Brownstein Hyatt Farber Schreck
Practice: Employment Litigation
Position: Shareholder
Martine Wells' practice emphasizes wage and hour issues. She is known for cultivating relationships and working in tandem with executive leadership. She has more than 10 years of experience in employment law. Her work has her representing lawyers in wage and hour claims and collective actions.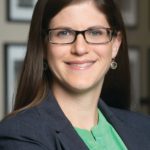 Tia Zavaras – Griffiths Law
Practice: Family Law, Civil Litigation, Construction Defect
Position: Shareholder 
As a family law attorney, Tia Zavaras counsels clients through the process of divorce and its related issues such as child custody, decision making, maintenance and the appropriate division of assets. As a civil litigator, Tia has recovered over $30 million on behalf of her clients, including individuals and organizations in Colorado and Texas