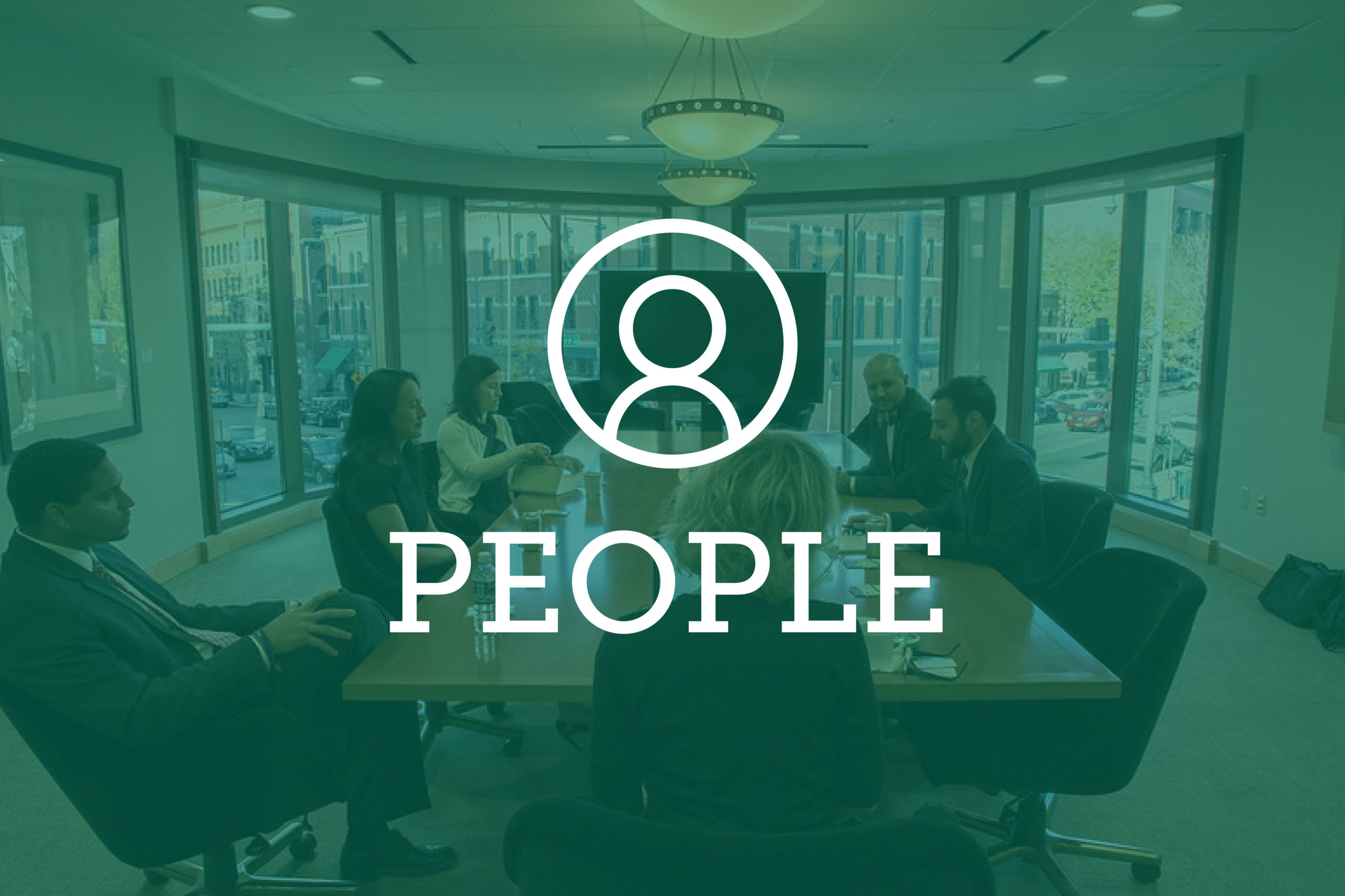 Law Firm Updates
Erika Skougard joined Lathrop GPM as Counsel in the Denver office. Skougard is a member of the firm's Business Transactions Practice Group. 
Skougard advises publicly traded and privately held Fortune 500 clients on benefits, executive compensation, and employment matters. She has represented employers in Department of Labor and Internal Revenue compliance actions and is experienced in Internal Revenue Code, ERISA and U.S. federal and state employment laws. She also assists multinational organizations in international corporate acquisitions and HR compliance.
Skougard also has ample experience working at organizations such as eBay and JPMorganChase, where she was a member of the management team. She has helped companies grow sales, improve operations, develop training curriculum, and manage client relationships.
Moye White LLP announced Arthur K. Griffin, Jennifer Knight Lang, Eric J. Langston and Christopher W. Scolari joined the firm as associates in the real estate, litigation, real estate and business teams, respectively. 
Learn more about each of the firm's newest attorneys below.
Arthur K. Griffin
At the firm, Griffin will focus on complex real estate transactions and leasing matters, including drafting purchase and sale agreements, leases, and financing documents, and reviewing advanced tax implications, due diligence, and title and regulatory compliance.  Griffin also focuses his practice on distillery, winery and brewery matters as well as liquor licensing and other regulatory matters.
Griffin earned his law degree and LL.M. in taxation from the University of Denver Sturm College of Law and his undergraduate degrees from Tulane University. Griffin finds value in demonstrating effective leadership in the community and has served as a volunteer and counsel to many non-profit organizations, including the Denver Active 20-30 Children's Foundation.
Jennifer Knight Lang
With a focus on the construction and real estate industries, Lang represents clients in a wide range of commercial litigation matters, including contract disputes, property rights issues, construction defect claims and general business litigation. She handles all aspects of litigation, including state and federal trials and appeals. Lang represents a variety of construction and developer clients in litigation ranging from commercial litigation of contract rights and remedies to nonpayment actions, defending against construction defects, premises liability and state and federal appeals.  
Lang earned her law degree from the University of Colorado School of Law, her master of professional studies in bioethics and health policy from the University of Denver and her undergraduate degree in political science and international studies from the University of Denver.
Eric J. Langston
Langston represents clients in complex commercial real estate transactions, creditors' rights issues in bankruptcy scenarios, landlord-tenant matters and corporate governance. He also drafts corporate documents, including purchase agreements, resolutions, leases, operating agreements and title opinions. 
Langston earned his law degree from the DePaul University College of Law and his undergraduate degree in economics, with minors in business & management and math, from Knox College. Prior to his move to Denver, he was active in the Iowa State Bar Association, the Linn County Bar Association, the Rotary Club of Chicago, Cedar Rapids Country Club and the University Club of Chicago.
Christopher W. Scolari
Scolari has more than 10 years of experience in combined disciplines such as estate planning and administration, contract, corporate, and real estate law, as well as in natural resource, environmental law and regulatory policy. He is skilled at finding resolutions for long-term efforts, including estate planning construction and plan implementation as well as probate and trust administration.
He earned his law degree from the University of Denver's Sturm College of Law and his undergraduate degree in psychology and history from the University of Kansas. He also completed the University of Idaho and Pacific NorthWest Economic Region's Legislative Energy Horizon Institute in 2014. 
Hall of Fame
The Sam Cary Bar Association, representing African American attorneys in Colorado, takes great pride in announcing that one of its most esteemed members, the Honorable Gary Jackson, will be inducted into the National Bar Association Fred David Gray Hall of Fame during a virtual ceremony taking place on July 27, 2021.
Judge Jackson is being honored for his countless professional achievements as a practicing lawyer and judge, his significant contributions to his community and his tireless work on behalf of diversity, equity and inclusion in the legal profession and the Colorado judiciary.  It is worth noting that there are currently 246 members of the NBA Hall of Fame and only one other Colorado attorney, the late Irving Andrews, has ever been inducted into this distinguished body.  
The gentleman for whom the NBA Hall of Fame is named, Fred David Gray, is a famous civil rights attorney, preacher and activist. Gray, who is now 90 years old, will be in attendance at the July 27 induction ceremony.