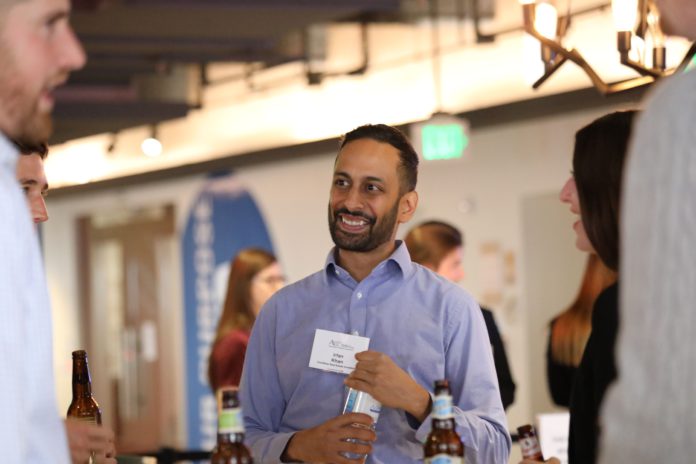 There's not one single path to an in-house counsel position. At an event organized by the Association of Corporate Counsel, law students from CU and DU listened to in-house attorneys talk about how they landed in their current positions and what makes in-house practice different from private practice.  
The speakers each had different legal backgrounds and paths to their current positions, whether they always knew they wanted to work as corporate counsel someday or worked for several years between college and law school. Regardless of their own path, each speaker reassured the students that a person's career doesn't usually have a straight trajectory.  
Amy Klemt, counsel at MarkWest Energy Partners, said she knew from the outset of law school she wanted to take the in-house path and did not want to do litigation work. But going straight from law school to a corporate counsel position was rare when she graduated, Klemt said, and she first worked as a corporate associate in WilmerHale's Washington, D.C., office. Since then, she's worked in-house at four different companies. In-house lawyers often have corporate and transactional backgrounds, she said. 
"One of the things I really like about in-house practice is that you get to know the businesspeople, and you get to know the business," she said. "A lot of the time, I'm putting on a business hat instead of my legal hat." Klemt added that when she brings her legal perspective to the table, it still requires balancing with the company's business interests. 
Sadie Sullivan, who serves as associate general counsel at Children's Hospital Colorado, spoke with law students about interviewing tips and how to make a résumé stand out. She said including experience that speaks to an applicant's personal interests can help set them apart from scores of applicants who may start blurring together. 
"After a while, everyone has the same numbers, right?" Sullivan said. "I was in the Peace Corps, so anyone who puts something about the Peace Corps or AmeriCorps, I instantly think they're great. Or if they're a long-distance runner, they know adversity, they know commitment." 
Students seemed to express a common apprehension about figuring out their career paths early on and strategizing about reaching their end goal. But Sphero's senior corporate counsel, Thomas Codevilla, advised the students he spoke to find a story to tell about each professional experience they've had that can weave them into a narrative.  
"At a certain point you have to eat," said Codevilla, who worked as a corporate associate for Holland & Hart before going in-house. "And so you stitch whatever your experiences are together and you try to make a story out of it, and then that becomes the thing that you do."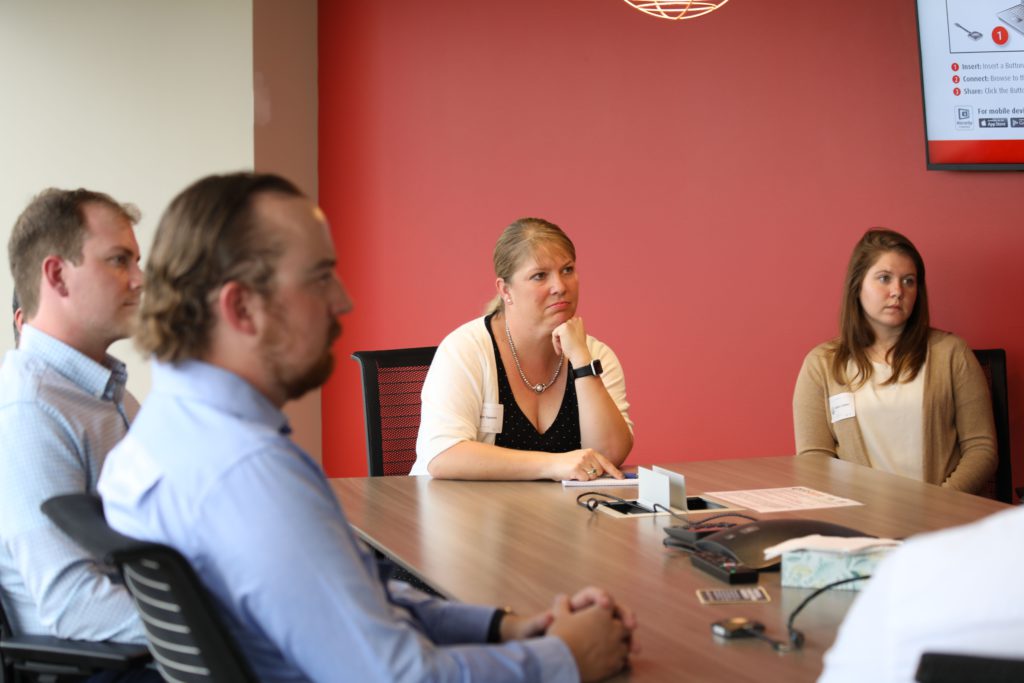 And Irfan Khan, director and associate counsel at EverWest Real Estate Investors who had a business background before he went to law school, echoed to students advice he heard from a mentor in law school: The path to their dream job may take a few stepping stones first. The competitiveness of law school puts pressure on students to decide what they want their career trajectory to look like early on, and Khan's advice seemed a grounding antidote.  
"You're not necessarily going to land in your ideal job right away," he said. "It could take two or three steps." 
—Julia Cardi