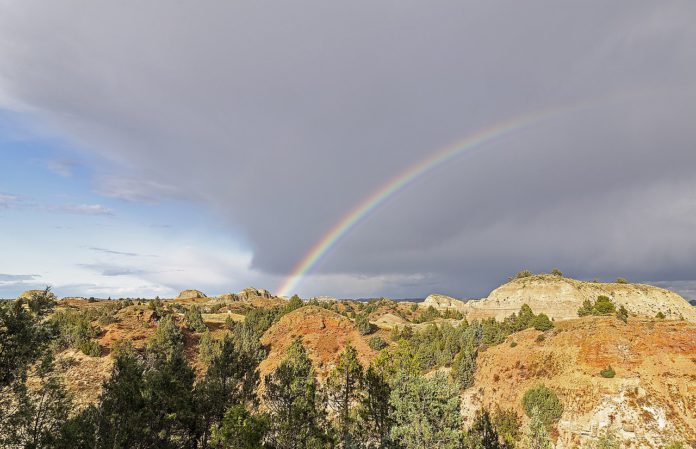 North Dakota launched another effort to overturn the Biden administration's hold on further public land oil and gas leases. On July 7, the Northern Plains oil-producing state sued the Department of Interior on grounds that the pause violates a quartet of federal laws and asked a U.S. district judge to order leases scheduled for the first and second quarters of this year to proceed.
The lawsuit is the third in a series of efforts mounted by oil-producing and Republican-controlled states to force continued fossil fuel production from Bureau of Land Management and Forest Service lands and from the continental shelf. "I have taken this action to protect North Dakota's economy, the jobs of our hard-working citizens, and North Dakota's rights to control its own natural resources," said Attorney General Wayne Stenehjem. 
The 30-page complaint alleges that Interior, along with BLM and its leadership, violated the Mineral Leasing Act, Federal Land Policy & Management Act, National Environmental Policy Act, and Administrative Procedure Act by imposing a moratorium on oil and gas leasing. Interior's move followed a Jan. 27 executive order by President Joe Biden that mandated the pause "pending completion of a comprehensive review."
An oil boom, driven by hydrofracking technology, has been underway in North Dakota since 2009. Since 2010, the population has increased by more than 15%, raising the Peace Garden State from the third-smallest in the nation to the fourth-smallest. The state is now the second-most prolific oil and gas producer in the nation, contributing more than half a billion barrels of oil and nearly one billion million cubic feet of natural gas every year to fossil fuel combustion. 
Much of the fossil fuel extraction activity is in the western portion of the state, in a geologic region called the Williston Basin. A huge deposit of oil stored in the Bakken Formation became accessible once fracking became economically and technically feasible. The U.S. Geological Survey estimated in 2013 that upwards of 7.4 billion barrels of oil and 6.7 trillion cubic feet of natural gas may be stored in the formation.
All of that potential energy has significantly impacted North Dakota's economy. The state's complaint alleges that more than half of its gross domestic product is tied to oil and gas, more than three-fourths of state tax revenue, or about $3.7 billion per biennial budget cycle, comes from the industry, and about 66,000 jobs are tied to fossil fuel production. "Oil and gas produced from leases on [f]ederal and Indian lands in North Dakota are an important part of this sector, generating approximately $93.65 million in royalties to the [s]tate every year," wrote Denver lawyer Paul Seby, a special assistant attorney general and a partner at Greenberg Traurig, in the complaint. 
The lawsuit claims that the oil and gas leasing pause, if it continues, will block agreements to allow exploration and extraction on more than 146,000 acres of public land, including 69,857 acres of federal land, and, as a result, preclude construction of more than 1,000 exploration and extraction wells and prevent removal from the Earth of almost 555 million barrels of oil with a revenue potential to the state of $4.77 billion. 
North Dakota's allegations of statutory violations include arguments that the Mineral Leasing Act, a 1920s era law, requires Interior to lease eligible public lands each quarter. The state claims that interested lessees told BLM they wanted to lease about 811 tracts during the March auction and that 245 of those are already prepared for a lease sale and that several other expressions of interest in leasing have been received by the agency ahead of the planned June lease sale. 
One of the MLA allegations involves a breach of contract component. The U.S. government, the complaint says, has effectively interfered with agreements executed by lessees and North Dakota. Those communitization accords allow BLM to approve oil and gas operators' compliance with state regulations. The pause "not only removes [federal mineral] interests from the market, it also effectively freezes the development of communities (and typically larger) [s]tate and private mineral interests because BLM cannot grant permits to wells that develop those [s]tate and private interests," the complaint says. As a result, BLM is "unlawfully extending [its] limited jurisdiction" under federal public land law "by blocking the exploration and production of oil and gas from [s]tate and private mineral interests."
The state also asserts that leases contemplated by Resource Management Plans, a tool used by the BLM to manage U.S. public lands under its control, must go forward unless the RMP is modified. "There is nothing in [FLPMA] that would permit [f]ederal [d]efendants to change their land management practices at the beginning of this administrative process rather than following its completion," Stenehjem argued. "Until amended through a formal planning process, the Resource Management Plan is binding on the BLM." 
Yet another claim included in the litigation is that the Interior violated NEPA by refusing to prepare an environmental impact statement that evaluates consequences of the pause, including "increased reliance on foreign energy sources, a shift in new production to regions with fewer environmental and workplace safety regulations, and increased oil tanker traffic." The lawsuit also claims that Interior and BLM did not follow procedures for rulemaking, including providing a detailed explanation of the reasons for imposing a moratorium on further public land fossil fuel leases. 
Similar claims were included in GOP-led state lawsuits pending in federal courts in Louisiana and Wyoming. While no court has decided them on their merits, a federal judge in Monroe, La. enjoyed the Biden administration pause on June 15.
Little of North Dakota is off limits to oil and gas exploration. "There isn't anywhere they can't lease oil in North Dakota, except for a very few small places," said Todd Leake, a soybean and wheat farmer who is chairman of the Sierra Club's Dacotah Chapter. He estimated that 97% of the public lands in the state that are oil bearing are under lease to drillers and described the encroachment of oil rigs near Theodore Roosevelt National Park as a "siege." Aside from that preserve, Leake said, "the only other place free of oil and gas infrastructure is [public lands] managed as wilderness," including the Dakota Prairie Grasslands.
Leake explained that the boom contributed significantly to air and water pollution, harming prairie wildlife by destroying habitat. Rocky Mountain elk, which wander outside of Theodore Roosevelt National Park, no longer have adequate range. "As soon as they're out of the park, there's oil activity," he said. "The badlands bighorn sheep are also being kind of restricted." There is also, Leake said, commonly occurring spills of fracking fluids and oil. "For every one you've heard of, there's a hundred more," Leake said. "That's anecdotal, but it came from a former employee of the oil industry out here."