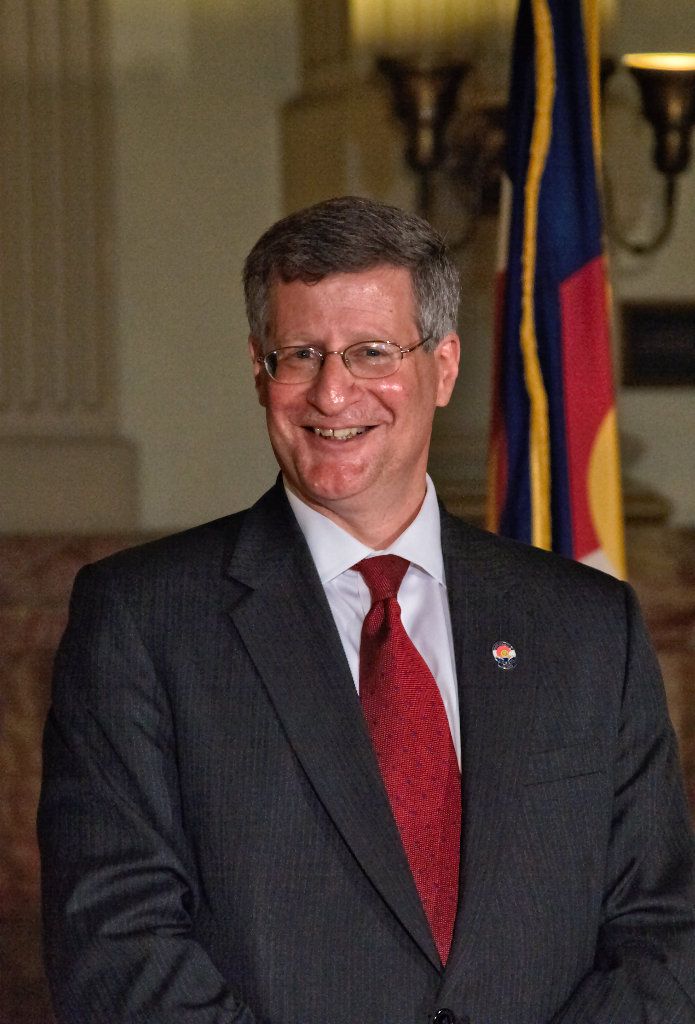 The program in Colorado that educates citizens about the state's courts has won a prestigious national award. 
The National Center for State Courts announced June 1 it has chosen Our Courts Colorado to receive its 2020 Sandra Day O'Connor Award, given to organizations that advance civics education about the justice system. The Our Courts program has won other awards, but Supreme Court Justice Richard Gabriel said this award is a particularly significant accomplishment.
"That it's named after Sandra Day O'Connor, who devoted so much of her extracurricular time to promoting civics education, means a lot, and the fact that it's from the National Center for State Courts means a lot," he said.
Our Courts is a joint project of the Colorado Judicial Institute and the Colorado Bar Association, started in 2007 with one PowerPoint presentation. Since its beginning, the presentation program has expanded the scope of both its content and its audience reach. That includes presentations in Spanish to reach the state's Hispanic population, and Gabriel said the program also does outreach to the black communities through influential leaders such as the New Hope Baptist Church.
Among the series developed include a presentation for educating legislators specifically, those about the "life" of civil and criminal cases, judicial selection and a presentation about federal courts.
In 2018, the program added a series for high school students. They participate in a mock nominating commission interview process, which is a simplified version of the real interview and nominee selection process for Colorado's courts.
Volunteer judges and lawyers present the series. According to a nomination letter for the award from Chief Justice Nathan Coats, all of Our Courts' presentations have reached more than 20,000 residents.
Of the nomination process, Gabriel said, "It was nice to sit down and think through what we've done. … [In] civics education there's always more to do, but I was pretty proud when we got to see it in one place. It makes one reflect on some pretty good work my colleagues and predecessors have done."
Gabriel said much of the Our Courts program's evolution has come from participant feedback. He added the presentations are interactive and use hypothetical situations to contextualize the information they're delivering, so it's not abstract.
"People are so used to seeing how movies portray what happens in a courtroom, whether criminal or civil. … But that's not real-world," he said. "As much as media reports on what happens in a courtroom, it occurred to us that people might be interested to see what really happens."
The development of the program was originally prompted by Initiative 40, an unsuccessful 2006 ballot measure that would amended Colorado's Constitution to put term limits on appellate judges.
"A lot of my colleagues realized people don't have any idea how we select and retain judges in this state, and the role that citizens play in the process," Gabriel said. "And that started the state courts program, and now we're up to 12 or 13 different programs."
He said in the near future, Our Courts' leadership hopes to continue expanding the program's reach by working with community influencers, such as One Colorado, an LGBTQ advocacy organization, which already gives presentations about ballot initiatives ahead of elections.
He added that as part of outreach to black communities, they've been asked to develop programs targeted at young people, "to provide role models; to let folks in disadvantaged communities that they can become a judge someday too." 
—Julia Cardi