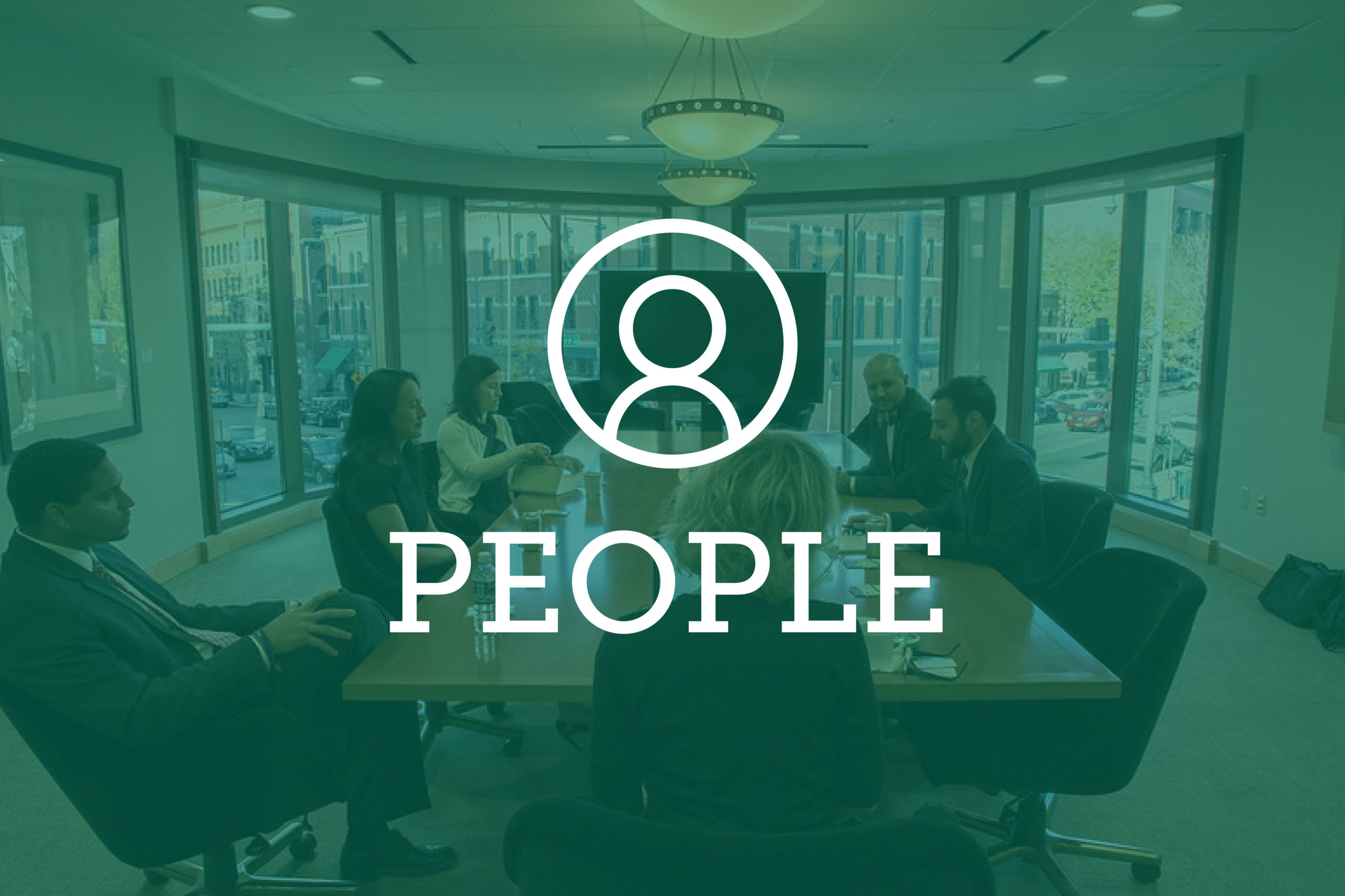 Jeffrey Reeser joined Polsinelli in Denver as a shareholder, the firm announced Thursday. Reeser joined the firm's corporate and transactional practice and has experience in natural resources and energy technology. He joined the firm from Snell & Wilmer. He previously served as vice president of law at Newmont Mining and as general counsel of international mining and oil and gas companies including Sunshine Silver Mining & Refining Corporation.
Reeser has advised global companies on legal and compliance matters including Canadian and U.S. corporate and securities matters, mining law, merg-ers and acquisitions, joint ventures, international commercial contracting, litigation, environmental and regulatory compliance, Foreign Corrupt Practices Act and anticorruption compliance, and real and intellectual property matters.
Reeser received a law degree from the University of Colorado Law School and an undergraduate degree from the University of Colorado."With his global experience and specialization in energy, Jeff's skills are a particular asset to the firm and the practice," said Polsinelli share-holder and Denver office managing partner Jennifer Evans.
LATERAL WATCH
Darryl Landahl has rejoined Brownstein Hyatt Farber Schreck as a shareholder in the Denver office, the firm announced Feb. 4.
Landahl most recently served as vice president and associate general counsel at DaVita. He has experience advising health care providers, health plans and other health care industry clients on all types of regulatory and transactional matters with a focus on structuring contracts and acquisitions in compliance with federal and state law. He has experience in payor contracting and developing provider networks as well as negotiating health care administrative services agreements.
Landahl received his law degree from Arizona State University SandraDay O'Connor College of Law and a bachelor's degree also from Arizona State University.
Jill Zenderhas joined Faegre BakerDaniels' Denver office as counsel in the firm's labor and employment group. Zender specializes in employment law and advises employers on legal and regulatory compliance and also defends them in state and federal agency claims, as well as in litigation. She represents clients in jury and bench trials, mediations, arbitrations and appeals; conducts training and workplace investigations; and prepares various types of employment documents.
She received a law degree from the University of Utah College of Law and a bachelor's degree also from the University of Utah. Cordell & Cordell hired litigation attorney Eric Limegrover in the firm's Greenwood Village office.
Limegrover received a law degree from the University of Wyoming College of Law. He received a bachelor's degree from Florida State University. Prior to joining Cordell & Cordell, he practiced family law, criminal defense, civil litigation and malpractice.
ASSOCIATE WATCH
Moye White added attorney Joyce Williams as an associate in the firm's trial section. Williams experience in litigation including drafting pleadings and written discovery, taking fact and expert depositions, drafting and arguing dispositive motions and preparing for trial. Prior to joining Moye White, Williams worked for a national law firm based in Chicago, where she defended product manufacturers, premises owners and insurance companies and obtained favorable results in matters involving product liability, toxic tort sand contract and employment disputes. Williams received a law degree from the University of Wisconsin Law School.
JUDICIAL APPOINTMENTS
Gov. Jared Polis on Thursday appointed Corrine Magid to the Jefferson County Court in the 1st Judicial District. Magid fills a vacancy created by the appointment of Ryan Stuart to the 18th Judicial District Court.
Magid has been the presiding judge for the municipal courts of the cities ofGolden and Northglenn since January2014 and June 2014, respectively. She also serves as a part-time magistrate for the Denver County Court. She presides over municipal, traffic, juvenile and misdemeanor cases, as well as felony bond hearings and civil abatements.
Previously, she was a senior deputy district attorney in Adams and Broomfield counties and a solo practitioner focused on estate planning and probate. Magid received a bachelor's degree from ColoradoState University in 2000 and a law degree from Boston University School of Law in 2003.
BOARD APPOINTMENTS
Amy Hansen, Polsinelli shareholder and national real estate practice chair, has been selected to join the board of directors for The FaxPartnership, also known as The Fax.
The Fax is the Denver-based nonprofit organization behind the Mayfair Colfax Business ImprovementDistrict and focuses on works to preserve affordability and diversity along East Colfax while creating new multi-family housing, business and commercial opportunities along Colfax.
Hansen assists clients who are developing raw land or under utilized properties. She received a law degree from the University of Kansas School of Law and a bachelor's degree from the University of Missouri-Columbia.
Ireland Stapleton announced Feb. 1 that regulatory attorney Tom Downey has been appointed to the Colorado Secretary of State's Advisory Committee.
The Advisory Committee is an unincorporated group of experts whose professional practices and activities are regulated or affected in some manner by the office of the Secretary of State. The committee engages in dialogue with Secretary of State staff members to identify areas of interpretation or uncertainty in the statutory authority of the office that can be clarified or changed.
Downey has experience as both a government official and private attorney.He helps clients navigate regulatory law including the administrative, transactional and disciplinary processes related to liquor licensing, legalized marijuana, gaming, sports betting and licenses governed by the Colorado Department of Regulatory Agencies.
He previously led Denver's Department of Excise and Licenses and Gov. John Hickenlooper appointed him to advise the administration and GeneralAssembly on the legislation creating recreational marijuana. He created and ran the Business and Licensing Division of the Colorado Secretary of State's Office. He also served as an assistant attorney general in the business and licensing section under Attorney General Ken Salazar.