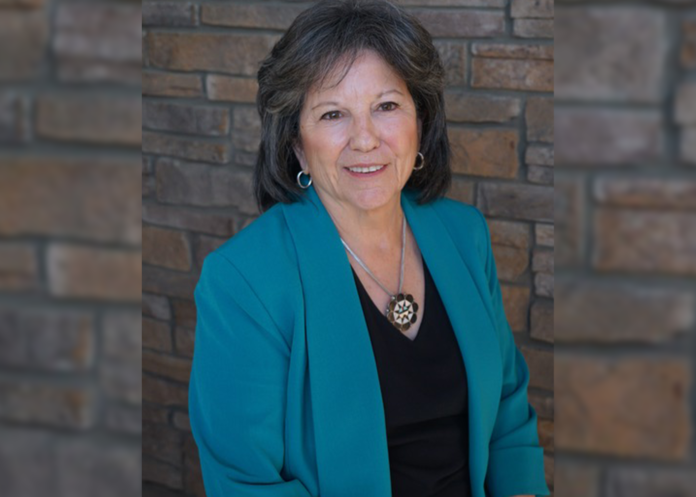 On June 22, the Colorado Hispanic Bar Association announced the death of local attorney and long-time CHBA board member Ellen Alires-Trujillo on June 17 at age 71. Alires-Trujillo was one of the longest-serving CHBA Board members ever, according to the bar association, but her legacy extends beyond the impressive length of her service to the bar and her community. 
Leading into her impactful legal career, Alires-Trujillo received her bachelor's degree from the University of Colorado Boulder in 1979 and her J.D. from the University of Denver Sturm College of Law in 1988. 
CHBA noted Alires-Trujillo was one of the first Latina attorneys at Colorado Legal Services, and dedicated more than three decades of her life to advocating for low-income adults, single mothers, immigrants, the elderly and veterans. She was experienced in housing, family health and elder law. 
In collaboration with Children's Hospital Colorado, CHBA said Alires-Trujillo helped develop Colorado's first Medical Legal Partnership Program, a delivery model where she worked with doctors and social workers to address legal issues that drive poor health and contribute to health inequities.
Alires-Trujillo was no stranger to accolades. She was given the CHBA Chris Miranda Outstanding Hispanic Attorney of the Year Award and in 2019, she was inducted into the Latina Legacy Circle. In 2021, she was also named a Latinas First Foundation Trailblazer — something CHBA explained is a testament to her enduring impact and influence. For her commitment to obtaining justice for all, Alires-Trujillo received a community award in 2021 from the César Chávez Peace and Justice Committee of Denver.
She also served on several boards and advisory committees, including Adelante Mujer, Colorado Latino Age Wave, Denver Public Library's Hispanic Acquisition Committee, the Judicial Performance Commission, Latinas First and the Sturm College of Law Alumni Council. 
"I am sure she lit the flame in those she mentored. I trust her flame will continue to burn brightly." – Bruce Montoya, partner at Messner Reeves
Those who worked alongside Alires-Trujillo said the industry accolades were just the tip of an ocean-deep iceberg that was her impact. 
"She wanted people to have a better life and to have a voice within a society where they didn't have either the education or the personal strength to stand up to institutions, to administrations or bureaucracies, and she would work for them personally," said Alires-Trujillo's husband and fellow attorney Lorenzo Trujillo. "There was even a time when she had me go buy a bag of groceries for one of her clients. And I said, 'Okay, so where do we take these?' We took them and the client was living in a car. So she wanted to make sure the lady had food." Trujillo noted there were numerous other instances of selfless and service-based acts. 
"She was a tiny woman in stature," Trujillo continued, "but a giant in all that she did and the passion with which she gave to her daily work."
Trujillo also explained Alires-Trujillo's humble background picking crops in a field in Brighton, Colorado, as a young child. "And from that humble background, [it gave her the] basis to become a giant in our society and in the legal profession, and she was committed to opening doors for others," Trujillo said. "And that is her legacy."
"I was honored to call Ellen a friend," wrote Messner Reeves partner Bruce Montoya in a statement to Law Week Colorado. "She truly walked the walk when it came to representing the most vulnerable in our society. As a lawyer with Colorado Legal Services she took on clients and causes no one else would take."
"Ellen saw the inherent value and dignity of those living in the shadows of justice," Montoya wrote. "She was uncompromising in her pursuit of affording her clients due process no matter their socio-economic, physical or mental status. Immigrants, children and the elderly were part of her daily [caseload]." Montoya wrote Alires-Trujillo was a zealous advocate who was passionately committed and dedicated to the cause of her clients. "She made a difference. Ellen could have been a partner in my law firm or any law firm in this state. It wasn't for her. She choose a  path early in her legal career and stayed true to herself and her passion for social justice." 
"I'm reminded of those old gas streetlamps from the 19th century, the ones where the light may dim or flicker but never goes out. Ellen's smile is like that." – Retired 2nd Judicial District Chief Judge Michael Martinez
Montoya noted Alires-Trujillo mentored students in addition to her ongoing commitments in the community and CHBA explained she believed in the importance of planting the seeds of success, civic engagement and education early in a child's life. Alires-Trujillo volunteered with Community Resources, Inc., in the Denver Public School District for many years mentoring students. CHBA noted she introduced students to other attorneys that looked like them and took them to the courthouse to meet with judges so they might envision themselves on the bench someday. 
Alires-Trujillo alongside Trujillo and others, was a founding member of Hilos Culturales which promotes pride and understanding of the Indio-Hispano traditions of Northern New Mexico and Southern Colorado, according to CHBA. She also co-authored "Hispanic Pioneers in Colorado and New Mexico," a book published by the Colorado Society of Hispanic Genealogy.
A memorial service for Alires-Trujillo was held on June 27 in Thornton, Colorado. 
Retired 2nd Judicial District Chief Judge Michael Martinez wrote in a comment to Law Week Colorado he was struck by the size of the gathering at Alires-Trujillo's June 27 memorial service. "Certainly, Ellen was deserving of the accolade, and it was a fitting tribute and an exceptional human being," wrote Martinez. "Literally hundreds of people from all walks of life filled that church to honor this quiet, unassuming woman whose outsized heart dwarfed her petite size. As I sat through the presentations, I found myself smiling uncontrollably when speaker after speaker commented on the many qualities that make Ellen Alires so impactful to the lives of everyone in the gallery."
Martinez explained he met Alires-Trujillo in her first week of law school. He said he was a third-year and president of what was then the Hispanic Law Students Association. The mentoring program assisted Hispanic law students to ease their transition to the program and set them up for success. 
"I quickly learned that her quiet demeanor hid a fierce competitiveness and confidence I didn't know she had," wrote Martinez. "She took her studies seriously, didn't have time for gossip or drama, but every time we met, she greeted me with that same big smile and a hug (she was a hugger)." 
Martinez noted Alires-Trujillo went on to attain great success and professional recognition but he got the feeling those honors meant less to her than helping underserved clients navigate the challenges of the civil legal system. He wrote when he became a judge, Alires-Trujillo would stop by his courtroom to visit and ask about his family. Sometimes, she'd bring students to visit Martinez and show them a real courtroom. Alires-Trujillo's commitment to showing students there were successful judges and attorneys in the system who looked like them continued for years and Martinez noted she often focused her considerable talents on advancing others. 
"She wanted [the students] to know that all people are equal, all people are worthy, and all children from all backgrounds regardless of their socioeconomic background," said Trujillo of her work with K-12 students. 
"She was selfless, warm, and compassionate," wrote Martinez. "When she spoke with you, she listened intently, gracefully and without criticism or judgment. Very few people have the gift Ellen had — when she spoke with you, she had the ability to make you feel that you were the only thing that mattered at that moment."
In 2022, the CHBA Foundation announced a scholarship in honor of Alires-Trujillo and Trujillo to support Latina/Latino law students dedicated to public service. Contributions in her name can be made to the Alires-Trujillo/Trujillo Scholarship here. Donations can also be made to the Rocky Mountain ALS Association, Compassionate Care ALS or Colorado Legal Services.
According to her online obituary, "Ellen is survived by her devoted husband Lorenzo Trujillo; beloved daughter Kristina Alires-Sanchez (Tommy Sanchez); bonus sons Javier Trujillo (Maria Diaz-Trujillo) and Lorenzo Trujillo Jr. (Jennifer Dreispul-Trujillo), brothers Benjamin Alires (Analee Alires), Lawrence 'Larry' Alires (deceased), and Daniel 'Dave' Alires (Gloria Alires); sister Carol Ramirez (Louie Ramirez); sister-in-law Karen Guzman; grandchildren: Brandon Sanchez, Ethan Sanchez, Gianna Sanchez, Mark Diaz, Aaron Diaz (Erica Guerrero), Lourdes Trujillo, Eliana Marie Trujillo, Noah Lissak, Zachary Lissak, and several great grandchildren."
"I will never forget her smile," Martinez wrote. "The smile so bright that it lit up every room she entered. The smile she flashed every time I saw her. I'm reminded of those old gas streetlamps from the 19th century, the ones where the light may dim or flicker but never goes out. Ellen's smile is like that. Though she has left us, the light of her smile remains within everyone who knew her."
"I am sure she lit the flame in those she mentored. I trust her flame will continue to burn brightly. Ellen was a phenomenal woman and powerful lawyer," wrote Montoya. "She will be missed."
"She was one of those bright lights amongst us that are not often seen," said Trujillo. "She didn't do her work because it was work; she did her work because it was her passion to leave this world a better place for the society in which we live. … I was fortunate to have been by her side for 26 years."