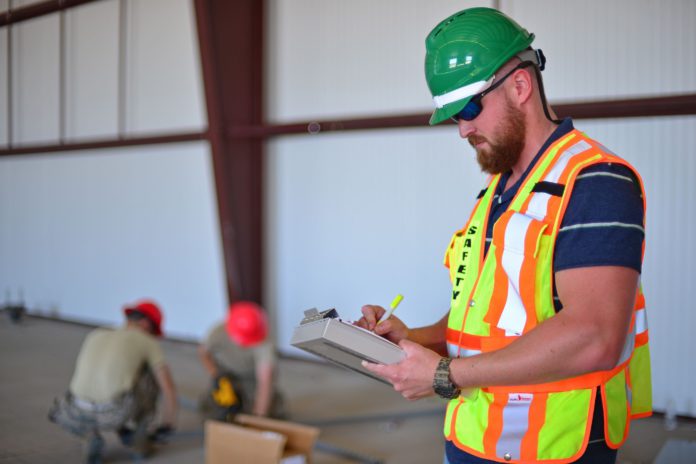 Many employers, as a means of promoting workplace safety, give their workers and departments bonuses or other rewards for having fewer injuries or incidents, or in practical terms, reporting fewer injuries or incidents.
Or at least more employers used these incentive programs prior to 2016, when the Occupational Safety and Health Administration issued guidance that seemed to largely interpret them as unlawfully discouraging workers from reporting injuries. OSHA has now clarified its position on safety incentive programs as well as drug testing practices, but in a way that employment attorneys say should make employers less nervous to implement those programs.
On October 11, OSHA issued a memorandum clarifying that its anti-retaliation rules don't prohibit employers from having workplace safety incentive programs or for drug testing workers after an incident. This had been a concern among employers ever since OSHA introduced a rule in May 2016 that banned them from retaliating against workers for reporting a workplace injury. In that rule's preamble, the agency said certain drug testing practices, as well as programs that reward workers for reducing or eliminating injuries, could chill workers from reporting incidents and therefore be grounds for OSHA enforcement action.
Also, prior to the anti-retaliation  rule, OSHA would require that a worker make a complaint before it would intervene regarding those policies. But the Obama-era rule removed that requirement so the agency could launch an investigation into retaliatory or chilling practices on its own initiative.
"That really set off alarm bells for a lot of people," said Kristin White, a member of Jackson Kelly's construction, energy and mining law industry group in Denver whose focus includes workplace safety issues. "Depending on how your policies were worded, you'd have a heightened risk of a citation."
Workplace Safety Programs
According to OSHA's new guidance, the agency finds programs that dole out prizes or bonuses to departments or employees for having an injury-free month or reducing its incident rate to be permissible. Even if the employer withholds these incentives from workers because they reported injuries, OSHA won't take action as long as the employer has taken precautions ensure workers otherwise feel free to report incidents. Those precautions might include offering workers incentives for pointing out workplace hazards, as well educating them on their right to report injuries without retaliation.
Robin Repass, a shareholder at employment law firm Ogletree Deakins Nash Smoak & Stewart in Denver and San Francisco, said that employers "will really like" OSHA's new guidance that appears to give them leeway for safety incentive programs.
"A lot of people were just really afraid to even do safety incentive programs, and that's been the backbone of the safety industry for years and years," Repass said. "As long as you can show that your motive is to promote a good and positive safety culture, you can still have those."
OSHA noted in its memo that it will be looking for "evidence that the employer consistently enforces legitimate work rules (whether or not an injury or illness is reported) [that] would demonstrate that the employer is serious about creating a culture of safety, not just the appearance of reducing rates."
White said it would still be risky for employers to have incentive programs that are solely based on injury rates. But employers can mitigate that risk by making sure the program also has elements that encourage workers to report incidents, she added. "That's what I've seen a lot of employers do, is they make the rate-based [element] a very small piece of the overall pie to show that it's not going to discourage reporting."
Drug Testing
The memo also clarified OSHA's stance on lawful drug testing practices involving a workplace injury. OSHA allows employers to drug test employees in most contexts, even in response to a workplace injury, but as long as they don't single out the employee who reported it.
An employer would only violate the rule, according to the new guidance, if it "took the action to penalize an employee for reporting a work-related injury or illness rather than for the legitimate purpose of promoting workplace safety and health."
Repass said OSHA's drug testing guidance had her clients more worried than its stance on safety incentive programs. Many employers read the 2016 guidance as preventing them from subjecting employees to any post-accident drug testing "unless they could show a legitimate reason to believe drugs played a role" in the incident. That "tied the hands" of a lot of employers, she added, because when workers have a serious accident, employers may want to drug test them as part of fully investigating a cause, but the employee may not show telltale signs of being under the influence of drugs that the employer can point to.
OSHA's new guidance said "drug testing to evaluate the root cause of a workplace incident that harmed or could have harmed employees" is permissible. It notes, however, that "if the employer chooses to use drug testing to investigate the incident, the employer should test all employees whose conduct could have contributed to the incident, not just employees who reported injuries."
In the 2016 guidance, OSHA's new rule allowed it to issue citations directly to employers for running afoul of anti-retaliation regulations, whereas previously an employee would have to file a whistleblower claim under Section 11(c) of the Occupational Safety and Health Act. That was another significant change OSHA introduced in the old guidance, yet the October memo doesn't address it or clarify it, Repass noted.
White said that while OSHA appears to be "softening" its enforcement stance on the federal level under the Trump administration, she's still seeing the same amount of OSHA enforcement activity on the local level.
— Doug Chartier