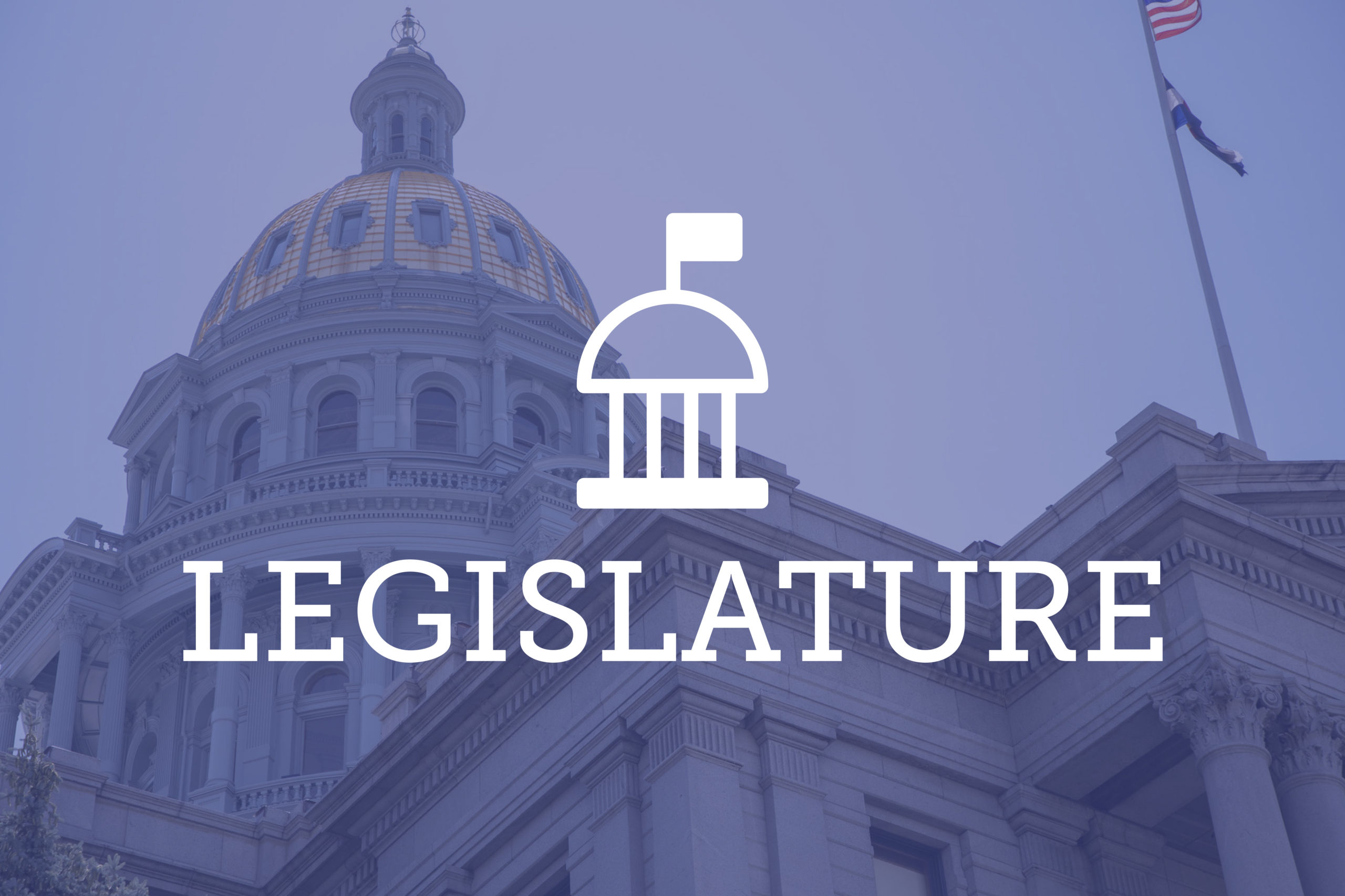 In Colorado's 6th Judicial District, District Attorney Christian Champagne has a staffing problem. The starting salary for attorneys in his office is $50,000, and it's making it difficult for him to attract the talent he needs to convince them to stay. Champagne has had a position open for three-and-a-half months, and one person has applied.
One attorney in his office lived in his car for nine months because he couldn't afford both rent and his hefty law school loan payments. Champagne said he's about to lose that attorney to a downtown Denver law fi rm. Another has three jobs to support himself.
"Our hiring profile now has basically turned into, 'independently wealthy attorney who wants to do the right thing,'" Champagne said. "I can tell you there aren't a lot of those unicorns out there."
County commissioners and district attorneys from Colorado's poorest and most rural districts came Wednesday evening to plead the case for Senate Bill 50 in front of the Senate Judiciary Committee, which would have required the state to increase contributions to district attorneys' offices. Currently, the state's only contribution to the offices is 80 percent of the elected district attorney's salary. Counties have the responsibility of funding the salaries for their assistant district attorneys and chief deputy district attorneys.
Senate Bill 50 would have increased state funding to 80 percent of the assistant district attorneys' pay and 50 percent for chief deputies. It also would have allowed county commissioners to choose for their assistant district attorneys to be eligible for Public Employees' Retirement Association, with the cost split between 80 percent paid by the state and 20 percent funded by counties.
In comparison, the state funds many other types of positions in the court system, such as public defenders and Judicial Department employees. But the Judiciary Committee voted 3-2 to indefinitely postpone the bill sponsored by Sen. Bob Gardner. A previous iteration of the bill died in the Senate Finance Committee in 2017.
Tom Raynes, executive director of the Colorado District Attorneys Council, explained an amendment that narrowed the bill's scope. It set the minimum salary for elected district attorneys at $160,000, assistant district attorneys at $140,000 and removed a previously proposed minimum compensation for chief deputy district attorneys.
Champagne and Clifford Riedel, district attorney for Colorado's 8th District, talked about the rehabilitative programs they've incorporated into their court systems, such as diversion, restorative justice and mental health. But such programs take talented and dedicated attorneys, they said, and the ability to pay them competitively is essential for districts.
According to the bill's most recent fi scal note, the state's increased contributions would cost $5,929,696 in fi scal year 2020 to 2021 and $6,206,885 from fiscal years 2021 through 2023. The increased spending would include salaries, as well as PERA contributions for assistant district attorneys. But the amendment introduced pushed back the bill's effective date to Jan. 1, 2021.
Raynes explained that although Senate Bill 50 directly addressed only the top two positions in district attorneys' offices, the trickle-down effect of salary savings even in the tens of thousands would make a big difference in Colorado's cash-strapped districts. And in bigger districts, those savings could go toward other court programs, such as mental health and diversion.
"There are things that could be done with that money that would benefit every community," Raynes said. "So I think there's value in this for every community, regardless of size."
Sen. Pete Lee, the Judiciary Committee's chair, seemed torn about what the senate bill asked for. He expressed sympathy for the counties' financial pain, but also believed some areas could have the ability to pay their district attorneys more, including his own District 11. "The counties need to step up," he said.
He asked the county commissioners if they had asked their residents for tax increases to help with budget shortages. Several of them said they had recently gotten approval to fund other projects, such as new schools or jail buildings, and felt their residents couldn't afford to pay for more tax increases.
Costilla County Commissioner Steven Romero said the county has approved bond measures for new school buildings in the two districts in the past eight years and will have a ballot measure this fall for funding to build a new jail. Romero said it's expected to cost about $10 million, while Costilla County's entire yearly budget is $8 million.
"I just wish that at some point we would start legislating the cost of living down, instead of expecting taxpayers to constantly pay more," Romero said.
— Julia Cardi