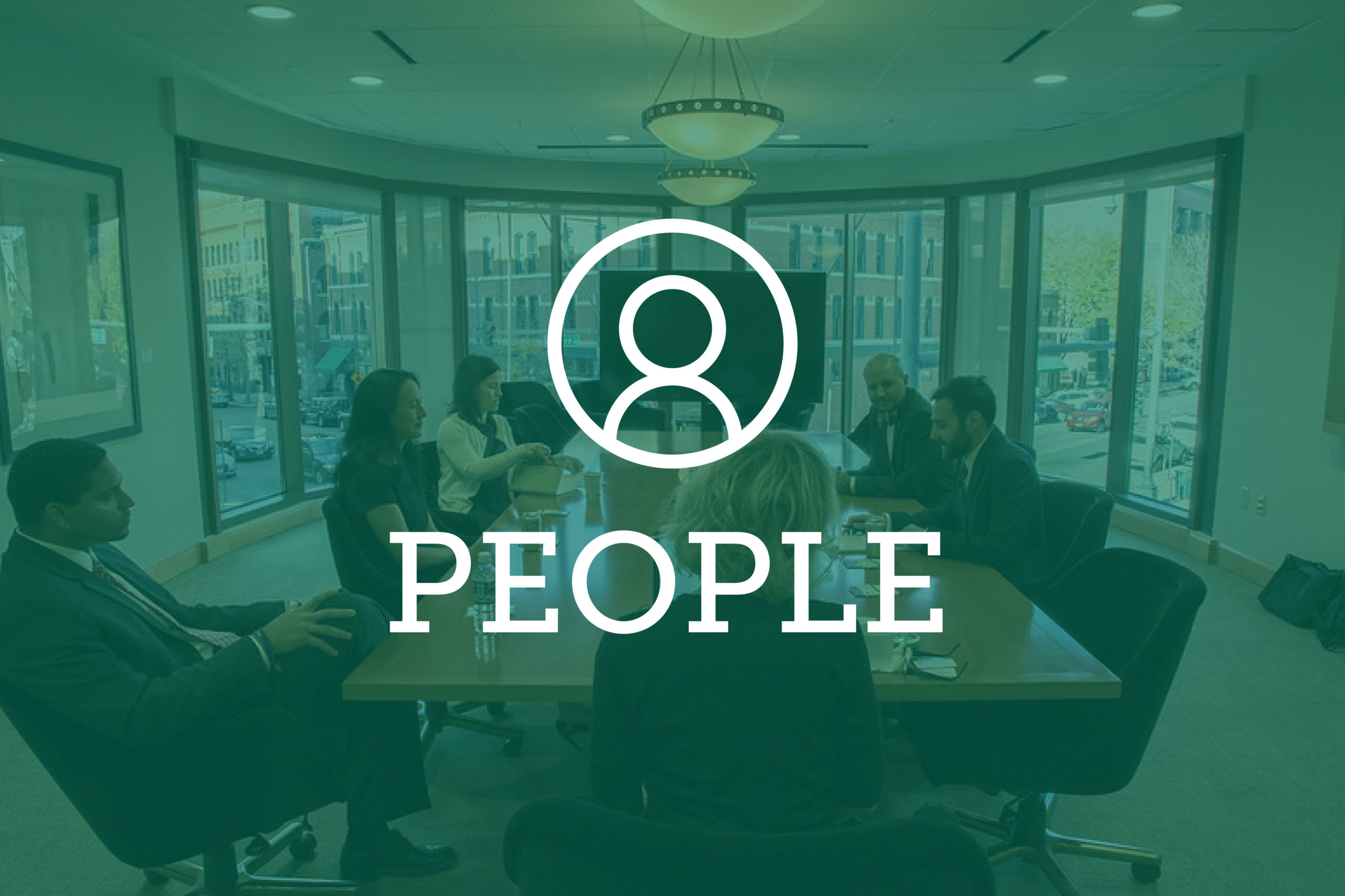 Shapiro Bieging Barber Otteson announced Feb. 1 that the law firm has changed its name to Otteson Shapiro. The firm has offices in Denver and Dallas that support a national client base.
"While our name has changed, our pursuit of excellence and our commitment to our clients and stakeholders is stronger than ever," said managing partner Steve Shapiro said. Shapiro, who heads the firm's insurance law practice group, said the name change is also an acknowledgement of the work of partner Christian Otteson, who leads the firm's banking, lending and financial institutions practice. Otteson has been a key player in some of the largest local and regional bank mergers in recent years, including representing Legacy Texas Bank in its $2.1 billion merger with Prosperity Bank, the second largest bank merger in Texas history. Locally the firm also represented Guaranty Bancorp, in its $1 billion merger with Independent Bank Group.
Shapiro's practice is focused on commercial litigation, primarily with respect to the representation of policyholders, construction professionals, developers, financial institutions, and private and public business enterprises. He devotes a considerable portion of his practice to the recovery of insurance benefits on behalf of policyholders. 

LATERAL WATCH
Spencer Fane on Feb. 3 announced the addition of Dean Neuwirth to the firm's Denver office. He will serve as an of counsel attorney in the litigation practice group.
Neuwirth's practice focuses on appellate work for companies and individuals involved in complex commercial litigation and criminal defense.
"Our growth continues to align with the needs of our clients not only in Denver but also across our firm's footprint," said Ron Fano, office managing partner for Spencer Fane in Denver. "Dean, along with our other recent additions, reinforces our commitment to providing efficient and excellent client service with attorneys who share our vision and fit well with our culture of collaboration." 
Neuwirth joins the firm with 10 similarly focused attorneys who provide clients civil litigation counsel in the insurance industry, as well as in sectors including construction, consumer products, health care, and professional services. With an emphasis on defending bad faith claims and class action matters, this group commonly represents household name sector companies in jurisdictions across the nation. 
Neuwirth received a bachelor's degree from Princeton University and a law degree from Harvard Law School.
Faegre Drinker Biddle Reath announced Friday that Dylan Carson has joined the firm's Denver and Washington, D.C., offices as partner in the antitrust practice of the firm's litigation group. 
Carson was previously a trial attorney for the U.S. Department of Justice in the media, entertainment and communications section of the Antitrust Division, and a leader of three of DOJ's most recent merger trials in federal court.
"Dylan brings exceptional litigation experience and a unique perspective built from an over 20-plus year career representing clients in federal and state court antitrust trials, as both plaintiff and defendant," said Faegre Drinker litigation team co-leader Dan Collins. "His addition strengthens our national antitrust litigation practice, which continues to expand and service major companies in complex antitrust matters and class actions. We are thrilled that Dylan chose Faegre Drinker after a distinguished career in public service."
Carson has experience in antitrust litigation, federal and state government antitrust investigations, and competition law counseling. He has also represented clients before federal and state antitrust enforcers, including the DOJ, Federal Trade Commission and state attorneys general.
Carson has advised clients about shepherding mergers and acquisitions through the approval process, handling federal and state government antitrust investigations, and crafting compliance programs to avoid the risk of antitrust enforcement and treble damages actions. He has represented parties involved in merger and civil nonmerger investigations in diverse industries, including telecommunications, cable and satellite television, e-commerce, online platforms, energy generation, finance, casinos, and food and soft drinks. 
Carson has received the Attorney General's Award for Distinguished Service, the second highest award for employee performance at the Department of Justice. For three years straight, he received the Assistant Attorney General Award of Distinction, the highest Antitrust Division performance award, based on his investigation and litigation work.
Carson was a previously partner at a national trial firm in Denver. He previously served as a law clerk in the District of Massachusetts for Judge Frank Freedman. He earned his law degree from Suffolk University Law School and received his bachelor's degree from Vassar College.
JUDICIAL ANNOUNCEMENTS
The 18th Judicial District Nominating Commission will meet via videoconference on March 24 to interview and select nominees for appointment by the governor to the office of county judge for Douglas County. The vacancy will be created by the retirement of Judge Susanna Meissner-Cutler. The vacancy will occur on May 8.
Application forms are available from the office of the ex officio chair of the nominating commission, Justice Maria Berkenkotter, 2 E. 14th Ave. in Denver; and the office of the court executive, Shaun Clark, 7325 S. Potomac Street in Centennial. Applications also are available on the court's home page.
Application must be submitted by 4 p.m. March 4. Any person wishing to suggest a candidate to fill the vacancy may do so by 4 p.m. Feb. 25.
Denver Mayor Michael Hancock announced the appointment of Reneé Goble to the Denver County Court. That appointment will fill the vacancy created by the retirement of Judge Gary Jackson.  
Goble, a senior assistant city attorney in the Denver City Attorney's Office, currently serves as the senior litigator for the municipal operations section.
 As senior litigator of the section, Goble represents and advocates for city agencies and departments in commercial matters and ordinance violations. 
Since 2019, she has also managed the city's opioid lawsuit in federal court, overseen Denver's case as party to the multidistrict litigation in Ohio related to the opioid pandemic, and Denver's case as party to the multidistrict litigation in San Francisco related to the JUUL youth vaping lawsuit.
"I believe judges have a powerful role to create change in our society, and it's a great honor to be appointed to this position by Mayor Hancock and a dream come true for me to represent my city and my community in this capacity," Goble said. "My experience as an immigrant black woman who moved to the United States from Jamaica when I was 6 years old to now as a resident of this great city of ours has taught me to understand different perspectives and relate to people from all types of backgrounds and circumstances. That lived experience will guide me in upholding justice fairly and appropriately on behalf of the people of Denver."
Before joining the City Attorney's Office in 2015, Goble worked in private practice as a litigation associate for Lewis Roca Rothgerber, where she developed and implemented litigation strategy, including discovery and motions practice, in various disputes; as a litigation associate for Wheeler Trigg O'Donnell, where she managed multiple multi-district pharmaceutical and product liability actions in several jurisdictions throughout the U.S.; and as a litigation associate for DLA Piper US, where she served as an associate member of the Senator George J. Mitchell's Major League Baseball Steroid Investigation team, conducting research, collecting and analyzing data, interviewing management, front office staff, coaches, team physicians, trainers, and current and former players involved in Major League Baseball.
Goble is a current or past member of the Colorado Bar Association, Colorado Women's Bar Association, Colorado LGBT Bar Association, Colorado Asian Pacific Bar Association and Sam Cary Bar Association. 
She will assume her new role as Denver County Court Judge upon her swearing in following the retirement of Judge Jackson on March 1.