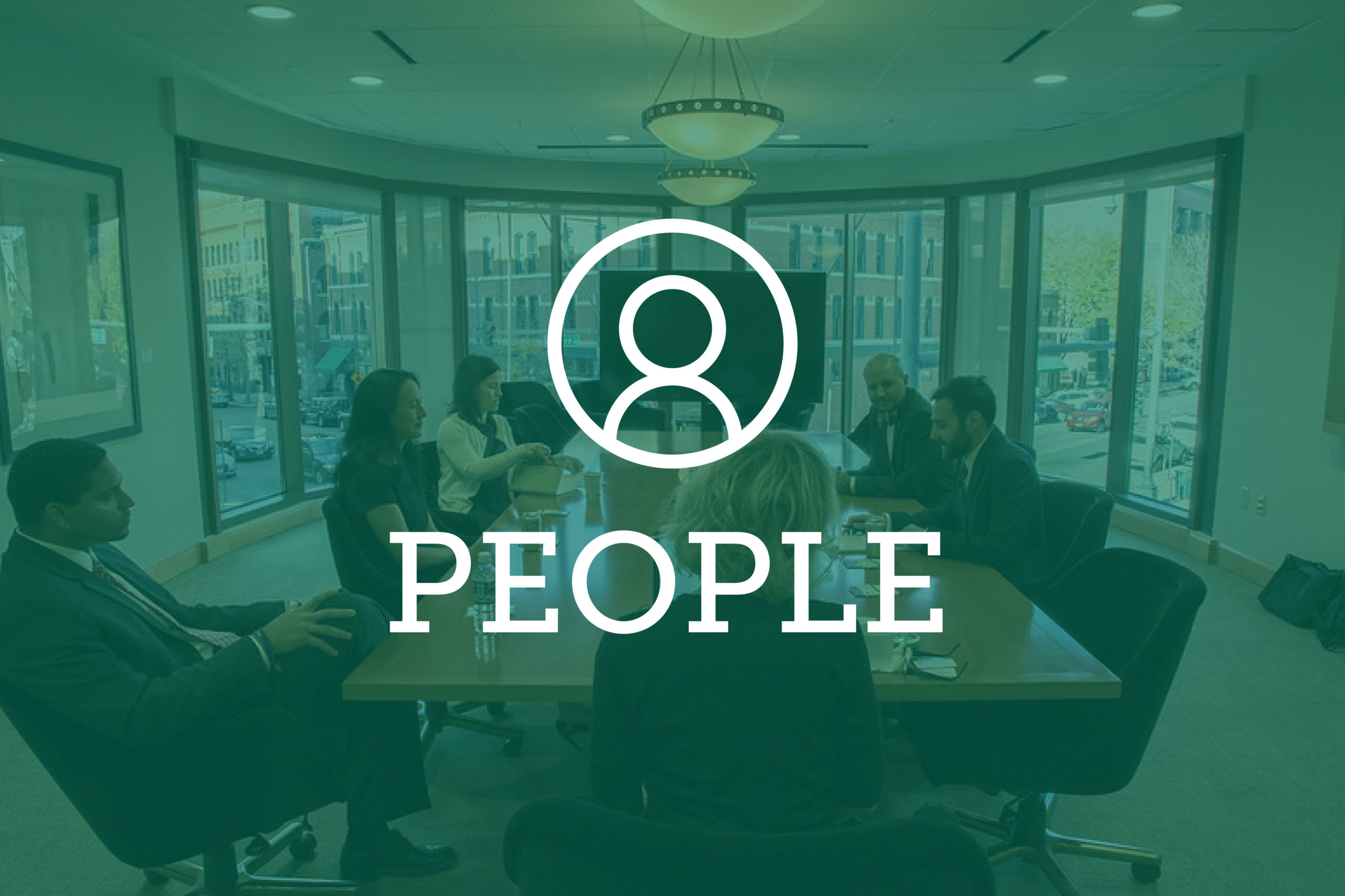 Sherman & Howard announced Jan. 14 the firm has added Garrett Dean and William Vietti. Dean joined the firm's business and transactions group and Vietti joined the firm's public finance group.
Dean represents clients in transaction matters involving contract negotiations, commercial agreements and business formations as well as intellectual property issues including matters involving licensing, trademark and copyright. Prior to joining the firm, he served as vice president – corporate counsel for InterMap Technologies. 
"Garrett is a triple threat: a skilled lawyer, an experienced in-house attorney and a smart businessman," said Jeff Kesselman, business and transactions practice group leader. 
Vietti previously served as a law clerk for Judge Elizabeth Crewson Paris in the U.S. Tax Court and worked in the financial instruments group at Deloitte Washington National Tax. 
"Will's tax background adds critical depth to the set of practitioners that currently provide tax counsel to our clients and his addition allows us the ability to provide high-level tax advice to our public finance clients for many years to come," said David Lucas, public finance practice group leader. "We are very fortunate to have Will join our team."
LATERAL WATCH
Gibson Dunn & Crutcher said Jan. 14 that Gerald Farano joined as a partner in the law firm's Denver office.
Before joining Gibson Dunn, Farano was a partner at Jones Day in its Washington, D.C., office. He was also previously a partner at Winston & Strawn.
Farano has experience with energy-related M&A in the power sector, particularly in the purchase and sale of renewable, fossil fuel and nuclear generation assets.
"Jerry is a terrific addition to the firm," Ken Doran, chairman and managing partner of Gibson Dunn, said in a statement. "His deep experience guiding strategic and financial clients through complex, high-value energy transactions, including mergers and acquisitions, fits well with our thriving energy and infrastructure group domestically and internationally, while further enhancing our regional service for clients in the Rocky Mountain West."
"Jerry is an accomplished transactional lawyer whose knowledge of the power energy space will further fuel our rapidly expanding market position," said Beau Stark, partner in charge of the Denver office. 
Farano received his law degree from George Washington University School of Law in 1991 and earned a master's of laws in taxation with distinction from Georgetown University in 1992.
Lewis Roca Rothgerber Christie announced Jan. 14 that Jasmine Vu joined the firm's Denver office as an associate in the business transactions practice group.
Vu represents small and large businesses, investment entities and startup entrepreneurs in a broad range of general corporate and finance matters, bank lending transactions and mergers and acquisitions. She also has managed matters involving the reorganization of entities in the auto, retail and private equity industries.
Vu is licensed to practice in Colorado and Texas. She received a law degree from the University of Houston Law Center and a bachelor's degree from the University of Texas at Austin.
Norton Rose Fulbright on Thursday announced that health care finance lawyer Kristin Caid has joined the law firm's Denver office as a partner. She previously worked at Kutak Rock.
Caid serves as bond and disclosure counsel on health care financings and represents health care providers, including governmental, nonprofit academic medical centers, community hospitals and senior care providers.
She received a law degree from the University of North Carolina School of Law and a bachelor's degree from Wake Forest University.
Holland & Hart announced Thursday that attorney Brooke Simons recently joined the firm's Denver office as an associate in its trust and estate litigation group. 
Simons represents trustees, fiduciaries, heirs and beneficiaries in matters involving complex trust, estate and probate proceedings. 
Simons received a law degree from William & Mary School of Law and a bachelor's degree from the University of Mississippi. She is admitted to practice in Virginia, and her application for admission to Colorado is pending.
Colorado Attorney General Phil Weiser announced Thursday he has selected Lisa Neal-Graves to serve on his leadership team as the Colorado Department of Law's Chief Innovation Officer. Neal-Graves is the first person in the nation to serve in such a role in an attorney general's office.
Neal-Graves will establish processes and find technology solutions to help attorneys and staff in the office.
Before joining the office, Neal-Graves was vice president of the cloud strategic product group at Zayo Group in Boulder. She has also held leadership positions at Intel Corporation. Neal-Graves has also served in senior positions at Unisys, Serviceware, Chase Business Services, Deloitte Consulting and AT&T Corporation. She serves on the board of directors for the Parker Performing Arts School and the Colorado Council of Black Nurses, and on the board of advisors for Harper DB in Denver.
Neal-Graves received a law degree from the University of Colorado Law School, master's degrees from the University of Colorado, Boulder and Michigan State University and a bachelor's degree from Hampton University.
GOOD FOR YOU
Brownstein Hyatt Farber Schreck announced Tuesday that Jeff Jay, an associate in the firm's Denver office, has been appointed to the board of directors of Family HomeStead. The nonprofit organization helps families with children overcome the homelessness crisis by moving to next-step housing, having adequate income to support next-step housing and addressing the underlying causes that led to their homelessness.
As part of his three-year term, Jay will assist Family HomeStead with organizational oversight and monitoring of program goal and policies.