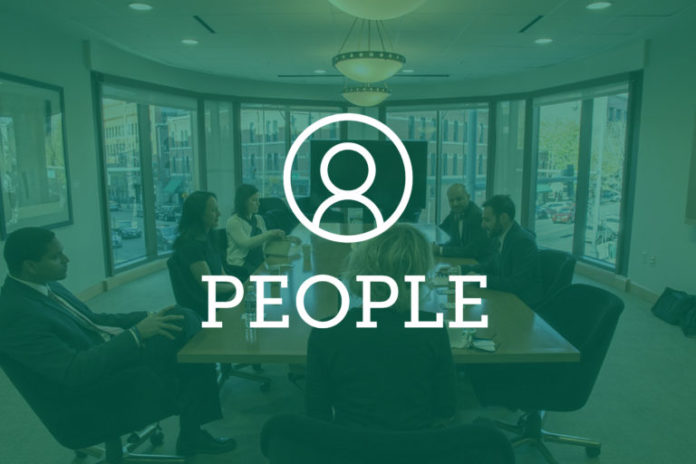 Have an announcement for Law Week Colorado's people section? Let us know.  
Law Firm Updates
Attorney Catherine Hance joined Mission Hill Hospitality, a select service and extended stay hotel investor, as general counsel the group announced Jan. 31. Hance, a former real estate partner with Davis Graham & Stubbs LLP, has experience in real property acquisition and disposition, development, leasing and financing. Hance earned her J.D. from Georgetown University Law Center. 
Sherman & Howard announced Jan. 31 attorneys Jackie Benson, Thomas Lindberg and William Vietti were promoted to membership, effective Jan. 1. Benson and Lindberg are both members of the business and real estate team. Benson advises companies and investors about corporate transactions and contracts, compliance issues and commercial agreements. Lindberg advises clients in a variety of industries, including food and beverage, agribusiness, renewable energy and commercial deals. 
Sherman & Howard also announced three members to leadership positions Feb. 1. Rajesh (Raj) Kukreja was named chair of the firm's litigation, trials and appeals practice group; Kellie Fetter was named chair of the firm's diversity, equity and inclusion task force; and William (Bill) Peffer was named as the firm's pro bono coordinator. Kukreja will be taking over as chair from Katie Varholak and has experience representing clients throughout Colorado in both trial work and alternative dispute resolution. Fetter formerly served as the chair of the firm's women's initiative since 2018 and will now lead efforts toward greater diversity within the firm. Peffer is taking over as pro bono coordinator from Rebecca Fischer.  
Philip McDermott joined Brownstein Hyatt Farber Schreck's Denver office as a shareholder in its corporate and business department, the firm announced Feb. 1. McDermott will provide sponsors and investors counsel on regulatory matters and advise on capital formation activities. McDermott, who received his law degree from the University of Texas School of Law, has experience in forming and operating investment funds and in transactional matters, including the issuance of listed and unlisted securities and financing matters. 
National law firm Tyson & Mendes announced new leadership roles Feb. 2, including Michael Drews being promoted to northwest and central regional manager. Drews, who is based out of  Tyson & Mendes' Denver office, will oversee Colorado, Illinois, Tennessee and Washington. Drews has experience in medical and legal malpractice, premises liability, wrongful death, commercial law, construction defects, employment law and bad-faith litigation.
The Judiciary 
Shannon Stevenson, a trial and appellate advocate for Davis Graham & Stubbs LLP, was appointed to serve as the solicitor general by Attorney General Phil Weiser, the firm announced Jan. 31. Stevenson will serve as the state's chief appellate lawyer, overseeing legal strategy for appeals and constitutional litigation handled by the Colorado Attorney General's Office. Stevenson is replacing outgoing Solicitor General Eric Olson.  
The Colorado Judicial Department announced Feb. 2 two finalists for the La Plata County Court judgeship vacancy have been nominated. It was created by the appointment of Judge Anthony Baca to district court. The nominees, Anthony Edwards of Silverton and R. Reid Stewart of Hesperus were selected by the 6th Judicial District Nominating Commission in a meeting Feb. 1. Under the Colorado Constitution, the governor has 15 days from Feb. 2 to appoint one of the nominees.
Gov. Jared Polis appointed Meegan Miloud to the 1st Judicial District Court Feb. 2, filling a vacancy created by the retirement of Judge Laura Tighe, effective March 1. Miloud is a district court magistrate in the 1st Judicial District, where her docket consists of probate, mental health, domestic relations and juvenile matters. Miloud received her J.D. from Texas Wesleyan University School of Law.  
Kudos 
Jayme Ritchie, Brownstein Hyatt Farber Schreck's director of community relations, joined the Denver Public Library Friends Foundation Board of Trustees, the firm announced Feb. 2. In her three-year term on the board, Ritchie will work with the foundation to enrich the community through philanthropy, advocacy and outreach.