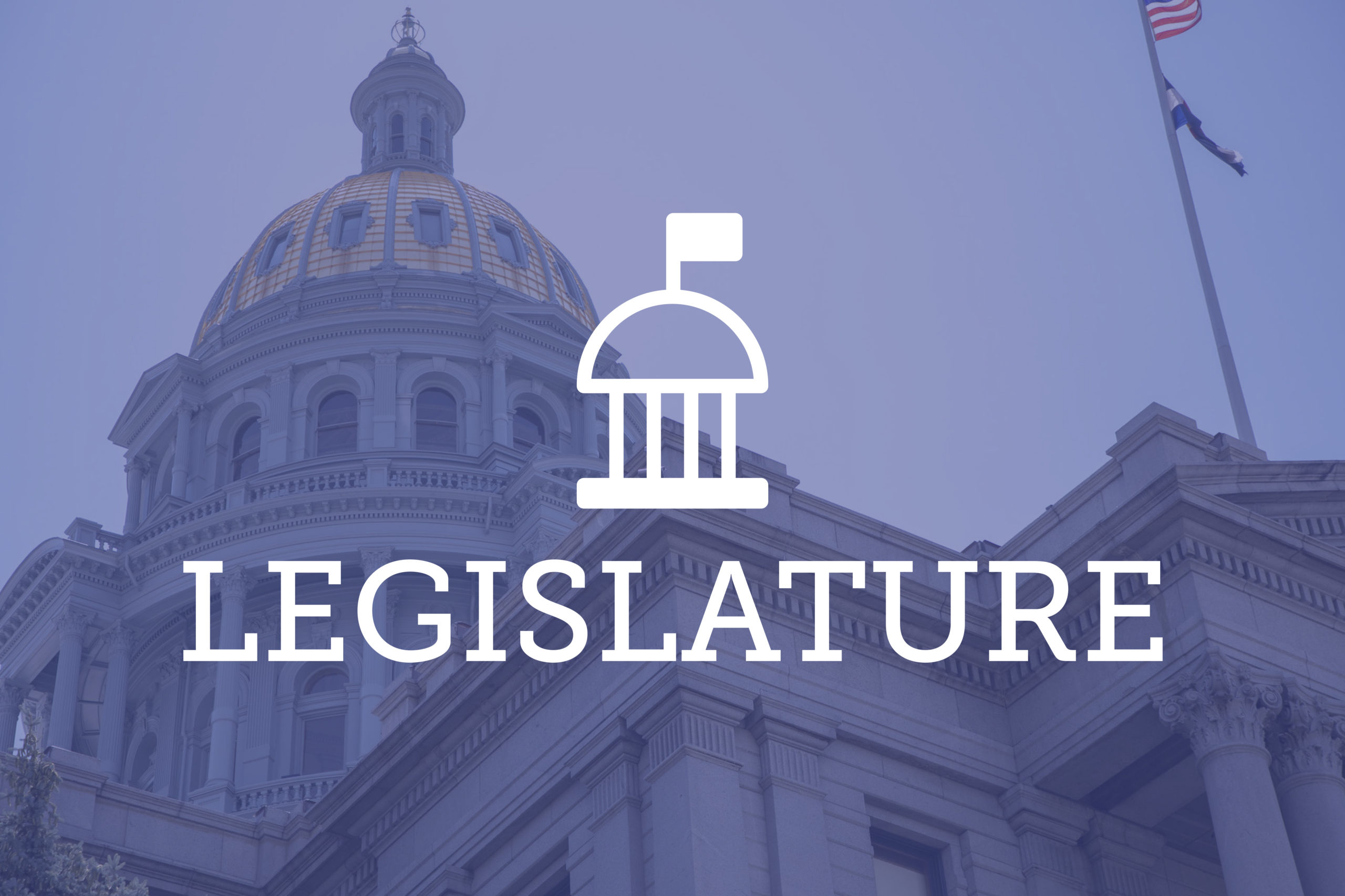 The Colorado legislature is using a county court ruling in a lawsuit over Denver's urban camping ban as a model for a new piece of legislation. 
State Democrats on Jan. 31 introduced a bill that limits local governments' ability to enforce camping bans and codifies a Denver County Court decision. In December 2019, a judge ruled the city's camping ban unconstitutional based on the Eighth Amendment. Denver is appealing the decision. House Bill 1233 says state and local governments can't restrict people from doing "basic life functions" in public places unless there is adequate shelter available and the person refuses it. 
The Denver County Court, and subsequently the new bill, cite the 9th Circuit Court of Appeals' 2018 decision in Martin v. City of Boise, which said the Eighth Amendment's protection against cruel and unusual punishment protects people from prosecution for sleeping outside on public property if they don't have another shelter or home. 
Bill sponsor Rep. Jovan Melton said the bill is narrower than previous attempts to pass "right to survive" initiatives. A failed 2019 ballot measure in Denver would have repealed the camping ban, but it was criticized as being too broad. For example, Initiative 300 prohibited harassment of people living on the street, but the definition was different than in criminal law, and critics said it could chill outreach efforts to homeless people. 
"By scaling it back and … going off of a precedent that has been set, I think that will definitely help reduce any kind of challenge legally that this is unconstitutional, when really what's been happening is unconstitutional," Melton said.
The bill also has a section saying local governments can't restrict people from occupying vehicles as long as they are parked legally. One ongoing case in Fort Collins that has made headlines involves a man, Adam Wiemold, who received a ticket for sleeping in his car at a rest area. He worked for Catholic Charities, which operates a shelter in Fort Collins, but its policy didn't allow staff to receive shelter services. The rescue mission was full at the time.  
Denver briefly stopped enforcing its camping ban after the judge's ruling but has since resumed while the case is on appeal. The Denver City Attorney's Office declined to comment on House Bill 1233. 
Law Week also reached out to the mayor's office and the city attorneys' offices in Fort Collins and Boulder, which has a camping ban of its own, for comment. A spokesperson for the City of Boulder responded saying the city is aware of the new bill but declined to comment on how it might impact the city's current policies should it pass. 
The ACLU of Colorado is representing Adam Wiemold in his case, which is now on appeal in district court. Mark Silverstein, the organization's legal director, said he doesn't think House Bill 1233 would apply retroactively and so wouldn't affect Wiemold's case. But, he said, he hopes the prosecutor would decide not to continue pursuing the case if the bill passes. "It hopefully would have a persuasive effect on the prosecutor," he said.
The bill doesn't leave the definition of "adequate" shelter up to local governments. The bill's definition says adequate shelter can't restrict people's ability to use it based on specific rules, such as curfews or religious requirements.  
Denver City Council member Candi CdeBaca said in January she planned to introduce legislation repealing Denver's camping ban. Mayor Michael Hancock supports the law, but Melton said House Bill 1233 wasn't brought from Hancock as a way to get around a potential veto of a local repeal attempt. Melton, who is from Aurora, says local camping bans have statewide effects because they push homeless populations into other areas. 
"When you criminalize it in Denver but the surrounding areas haven't, you end up pushing your homeless problem into the surrounding areas. So in Aurora, we've seen a spike in the number of homeless individuals that are coming [in], and we just don't have the services that Denver has." 
It's not yet clear whether House Bill 1233 would prompt the need for local governments that have camping bans to expand available shelter. Josh Geppelt, vice president of programs for the Denver Rescue Mission, which provides shelter for single men, said the organization's three shelter locations combined are at about 70% capacity on a given night this winter. The three locations have just under 1,000 beds in total. 
But Geppelt said he doesn't think any one body that addresses homelessness has a complete snapshot of Denver's homeless situation at a given time.
"We are responding to the need that shows up at our front door," Geppelt said.
 He said an assessment of the city's homelessness, should House Bill 1233 pass, would probably reveal unmet shelter needs, and the Denver Rescue Mission has gotten feedback about accessibility problems in the way shelters tend to be structured, such as lack of accommodation of pets and personal belongings and accessibility for people with physical disabilities. 
Andy McNulty, a lawyer at Killmer Lane & Newman whose firm has taken on cases challenging Denver's camping ban, said it's important to recognize that adequate shelter helps mitigate the criminalization of homelessness, but it's ultimately a bandage that doesn't directly address Colorado's affordable housing crisis. 
"It doesn't really solve the issue at hand, which is an insane affordable housing crisis, and we simply do not devote enough resources toward affordable housing. Until we do that … we're going to keep legislating around the problem rather than addressing it directly." 
—Julia Cardi