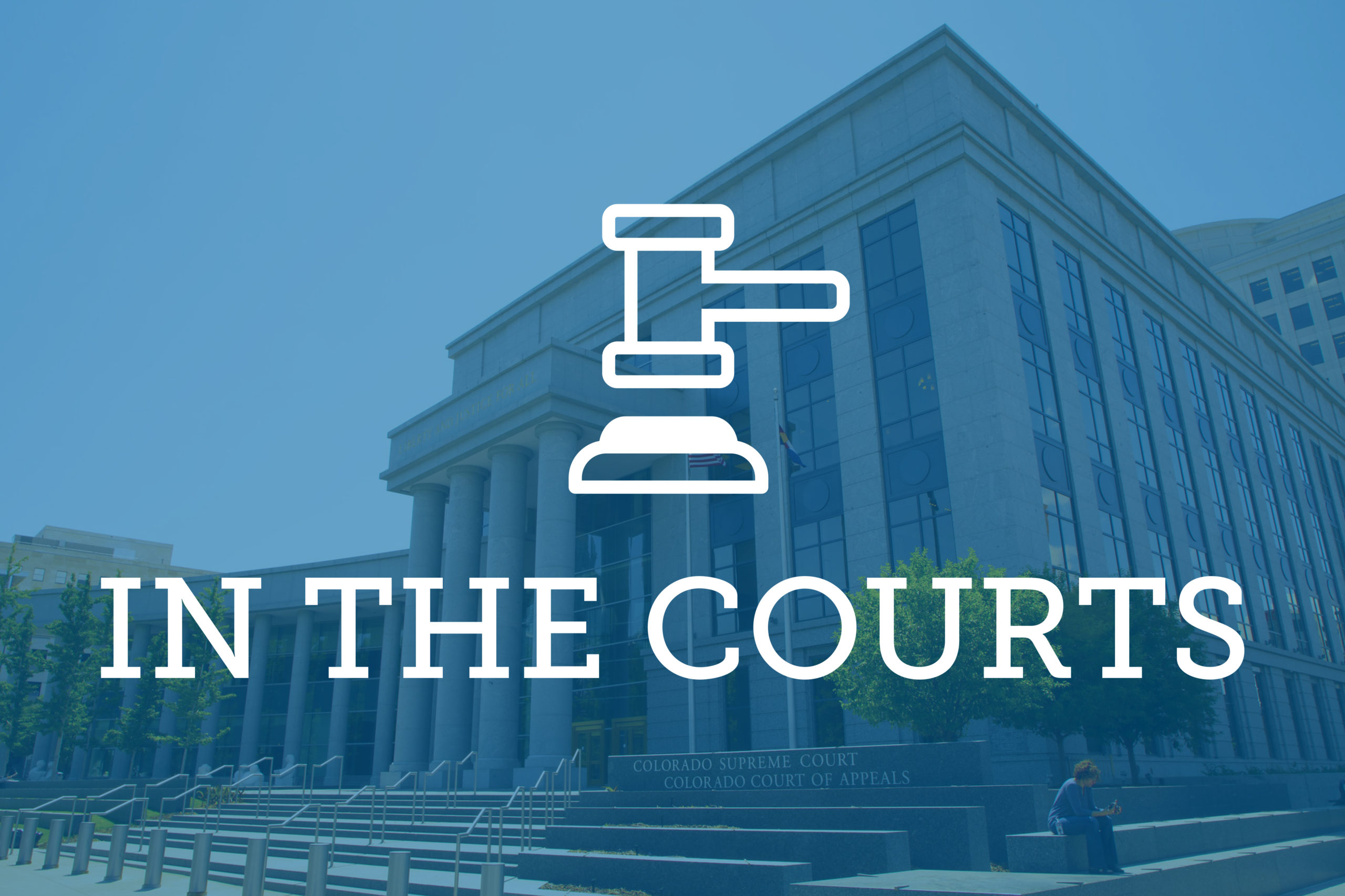 A group of exotic dancers brought a class-action lawsuit against a handful of clubs and the corporations that own them, alleging federal and state wage-and-hour law violations. 
Before getting to the merits, though, the parties must resolve a fight about where they'll fight about the claims: The Colorado Supreme Court must decide when a non-party to an arbitration agreement can force arbitration in claims brought against them by a party to the agreement. More specifically, the court is asked to decide whether detrimental reliance is a necessary element for equitable estoppel in avoiding arbitration.
The state's high court heard oral arguments Tuesday in Santich et al v. VCG Holding Corp. et al, a suit brought by Killmer Lane & Newman on behalf of a class of exotic dancers who work at a handful of clubs in Colorado and around the U.S. owned by VCG and other corporations. The core of the suit challenges contracts the dancers must sign that classify them as independent contractors rather than employees. The dancers allege violations of Colorado and federal labor laws, including not paying the dancers wages, charging them house fees to dance and requiring them to share tips they receive.
But on appeal is whether the corporations that own the clubs, which are not parties to the contracts, can enforce the contracts' arbitration agreements in claims brought against them by the dancers. 
In her argument for the plaintiffs, Mari Newman said the plaintiffs are asking the court to rule that a non-signatory to an arbitration agreement seeking equitable estoppel in order to compel arbitration has to prove all of contract law's traditional principles for equitable estoppel, including detrimental reliance. Detrimental reliance means a party has suffered harm as a result of relying on a promise by another. 
In this case, she said, the corporations that own the clubs chose not to be parties to the contracts the dancers had to sign. The dancers and individual clubs are the contract parties. Newman pointed to two contracts from 2014 and 2015. According to the 2014 contract language, dancers couldn't collectively bring claims against the club "or any related person or entity." Newman said the 2015 contract didn't contain that language.
"Those corporate non-signatory defendants have chosen not to take on any of the risks associated with being a contracted employer, and now they nonetheless seek to look upon the court for an equitable estoppel ruling that'll allow it to strip the dancers of their rights to their day in court," Newman said. "And that's not what equity is all about." She argued parties to arbitration agreements aren't interchangeable. 
Newman said prior cases addressing equitable estoppel have had roots in the notion that, for it to apply, the party wanting to enforce the equitable estoppel has to be ignorant of facts and has relied on the other party's conduct to their detriment. 
"These are general principles that are designed to be put into place in all kinds of contexts. … Just because it's arbitration or a contract doesn't mean we look at it any differently than we would under any other sort of circumstance," Newman said.
She said she believes one Court of Appeals precedent from 2015, Meister v. Stout, was incorrectly decided because she believes it goes against a U.S. Supreme Court case by creating a different legal standard for arbitration contexts. In the Supreme Court case Newman referenced, Arthur Andersen LLP v. Carlisle, the court recognized the Federal Arbitration Act doesn't alter state contract laws related to the scope of agreements. The court held if an applicable state law makes an arbitration agreement enforceable by a non-party to the contract, a party can request a stay under the FAA because the dispute at hand is "referable to arbitration under an agreement in writing."
In Meister, the court decided equitable estoppel can compel a party to an agreement with an arbitration clause to go to arbitration when claims presume the existence of that agreement or claim interconnected and concerted misconduct related to that agreement between a non-party to the agreement and at least one of the parties.
"[Meister] creates a different legal standard in the arbitral context, and that's exactly what Arthur Andersen in 2009 said we're not supposed to do. And Meister does that in reliance on some pre-Andersen cases," Newman said. 
Justice Richard Gabriel asked whether the arbitration agreement would apply to claims dancers bring against the non-parties, in this case the corporations owning the individual clubs.
"That would be a party trying to … have its contract and defeat it too," Newman said. "That is exactly what equitable estoppel is designed to guard against — a party that is on the one hand trying to use the contract as a sword and shield." She added the arbitration clause would apply if the plaintiffs brought claims to enforce their contracts. But the plaintiffs' claims are statutory, seeking to enforce state and federal wage and hour laws they say apply to their work.
Justice Carlos Samour asked about a concern that because the suit contains some claims against contract parties and others against non-parties, some claims could end up in arbitration and others in court and yield inconsistent results. Newman responded saying both state and federal precedents have found that scenario doesn't justify modifying contract terms.
"A contract needs to be interpreted, according to the United States Supreme Court and to this Supreme Court, based on the terms of who are the parties to the contract that are covered by arbitration, and what are the claims in a contract that are subject to arbitration."
The defendants' arguing attorney, Rudy Verner of Berg Hill Greenleaf Ruscitti, began his arguments by picking up where Newman left off, addressing the issue of some claims going to court and others going through arbitration. He said he believes claims against non-party defendants should be subject to arbitration as well because of the risk of issue preclusion: Should the plaintiffs succeed on their wage-and-hour claims in arbitration, Verner said, they would likely claim issue preclusion bars the non-party defendants from re-litigating their liability under the wage laws. 
"If plaintiffs intend to argue that issue preclusion applies if they're successful in the arbitration, then the question becomes, why not have the [non-]signatories be party to that arbitration in the first place, if [the plaintiffs are] going to argue they're bound by any judgment in that arbitration?"
In response to a question from Justice Brian Boatright, Verner said he believes the Court of Appeals correctly decided the Meister case. Justice Melissa Hart later asked Verner about where to draw boundaries around which non-signatories to an agreement could compel arbitration — say, if a customer at a club brings claims against the club or a dancer for any reason, could they compel arbitration as a non-party to an agreement between the dancers and the clubs? 
Verner responded the Meister case gives clear guidance for the boundaries: When the plaintiffs allege interconnected and concerted misconduct by the defendants related to the contract at hand.
Justice Richard Gabriel pushed back on Verner's argument that Meister should control in Santich v. VCG, saying Meister did not address detrimental reliance. "…Which is one of the settled elements of equitable estoppel," Gabriel said. 
He asked Verner why he believes arbitration agreements should have a rule of their own for equitable estoppel. 
"In this case, the record would suggest that the non-signatories did everything possible to insulate themselves from contract liability, which is a perfectly acceptable business strategy. 
So how could they do everything possible to insulate themselves from the contract, and then try to enforce the contract?" Gabriel said. Gabriel expressed skepticism about Verner's line of thinking because the plaintiffs' claims are statutory, not breach of contract claims.
But Verner said because Meister didn't require detrimental reliance as a condition for equitable estoppel, the court should potentially view the rule at issue as an organic one that has evolved in the arbitration context, rather than fitting squarely within traditional equitable estoppel principles, in order to address claims brought against both parties and non-parties. He called it a "pragmatic" approach.
"That begs the question of whether pragmatism in a sense gives us the right to rewrite the contract," said Justice William Hood. "I have a hard time escaping the notion that we're engaging in this policy analysis to rewrite the contract." Verner responded it wouldn't make sense in "commercial reality" to have parent companies to sign each contract between its subsidiaries and those subsidiaries' employees. 
Verner circled back to his first point of issue preclusion resulting from the signatories going through arbitration, and the non-signatories having to subsequently take their disputes over liability to court. "Do we want to adopt a rule that encourages additional litigation after the arbitrator has issued his or her award?" 
— Julia Cardi