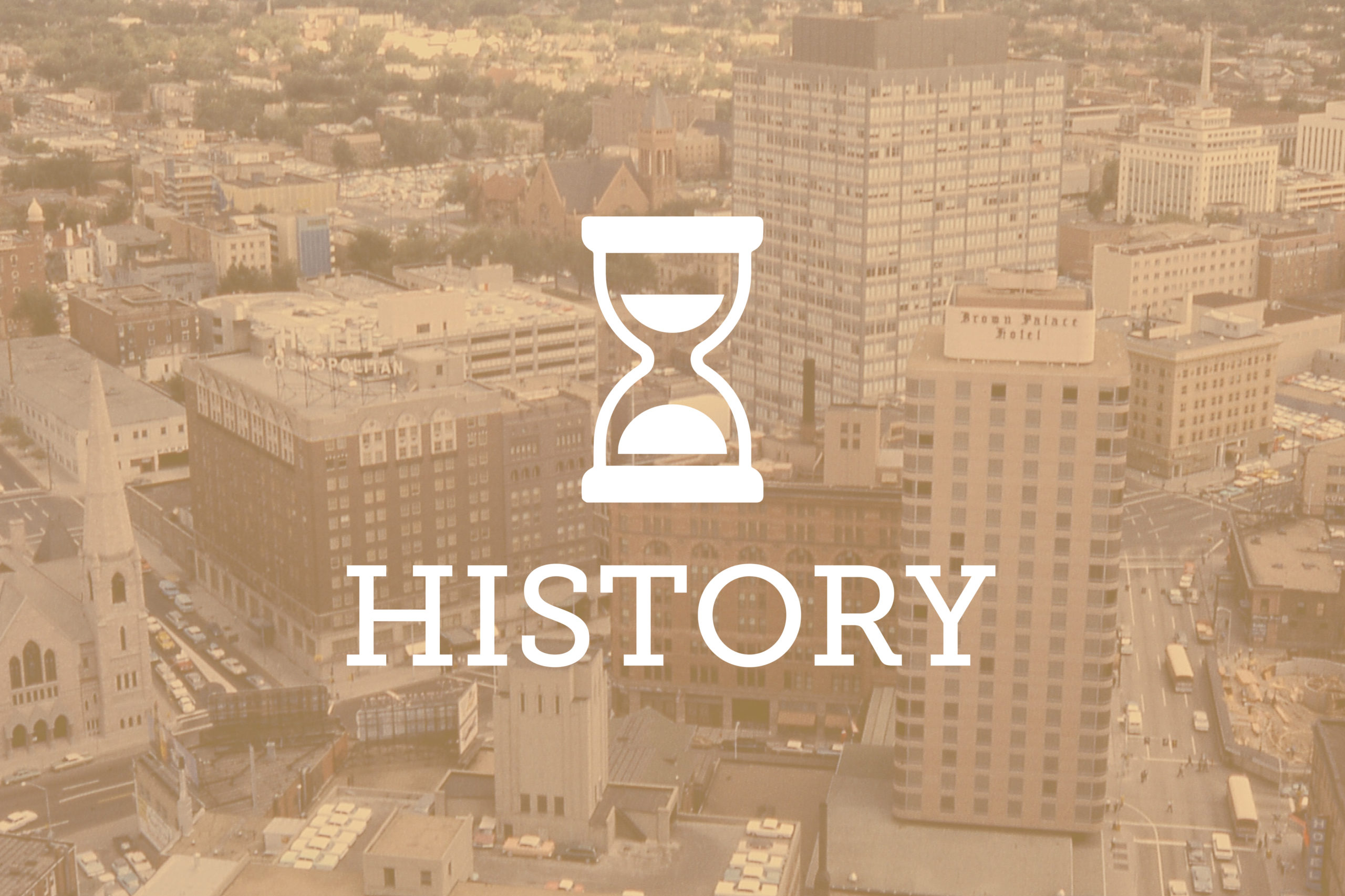 It wasn't a crime in America to blow up a plane until the deaths of 44 people in Weld County made the federal government pass a law making the sabotage of commercial airlines punishable by death. The catalyst for both events was John Gilbert Graham's hatred of his mother. 
Graham had a turbulent relationship with his mother, Daisie King, who was a Colorado restaurateur. She had abandoned him as a child in a Denver orphanage, and when he grew up, she kept him at arm's length after learning he had a criminal record for forgery. Graham reportedly maintained a hand in her businesses — including two Dairy Queens in Denver and Steamboat Springs — but resented her at the same time saying she manipulated him with money from the businesses. 
In spring 1955, King packed a bag to visit her daughter in Alaska, and Graham offered to take her to the airport. Later, reports from Graham's wife said he wrapped a "gift for his mother" that morning.
He carried her luggage to the security checkpoint and waived away airline workers who suggested King could save some money by removing things from the bag, which King allegedly remarked was much heavier than she remembered when packing it. He shooed her onto the plane after purchasing six life insurance policies for his mother, that would today be worth roughly $350,000 each, and he listed himself as the beneficiary. 
The airplane exploded 11 minutes into the flight above Weld County, "raining debris and bodies on the sugar beet fields below" according to Andrew Field, author of "Mainliner Denver: The Bombing of Flight 629." There were no survivors of the explosion, and the 44 victims ranged in age from just 13 months to 81 years.
FBI agents didn't take long to piece the evidence together and arrested Graham after discovering dynamite planted in King's luggage and the unsigned life insurance policies. 
The case quickly made headlines as the worst local case of mass murder to date and the nation's first confirmed case of commercial flight sabotage. When details began leaking to the public, collective outrage sparked a media frenzy, and Graham floundered under the pressure.
He first confessed without remorse, then recanted, then claimed insanity, then vehemently stated his innocence to the press. 
The Steamboat Pilot in November 1955 said "[Graham] told reporters in Denver that he did not remember signing a confession… and denied putting anything into his mother's luggage." Reportedly, he also told investigators that the victims were "dead ducks."
In response to the bombing, President Dwight Eisenhower in July 1956 signed a bill making commercial airline bombing illegal. According to the Westminster Journal, the law also penalized the imparting or conveyance of information known to be false "concerning present or future attempts to wreck or destroy aircraft." But the legislation came too late for this case and former Denver District Attorney Bert Keating was unable to charge Graham with more than the murder of his mother. 
Because of the press coverage leading up to the trial, Colorado became one of the first states to televise a criminal trial. Graham was convicted of the single count of murder in just an hour of deliberation. He was sentenced to death and executed in the gas chamber at the state penitentiary in January 1957. 
While he was awaiting execution, the families of several of Graham's victims filed a lawsuit with damages for what would today be $95,000, the maximum permitted under the Colorado Death Act. 
Initially the case was remanded upon request in favor of the plaintiffs in 1958 and then was dismissed for lack of jurisdiction in the district court. 
Before his execution, Graham allegedly said, "as far as feeling remorse for these people, I don't. I can't help it. Everybody pays their way and takes their chances. That's just the way it goes."
CORRECTION NOTE: This article was updated in 2021 to reflect that Colorado was one of the first states to televise a criminal trial.