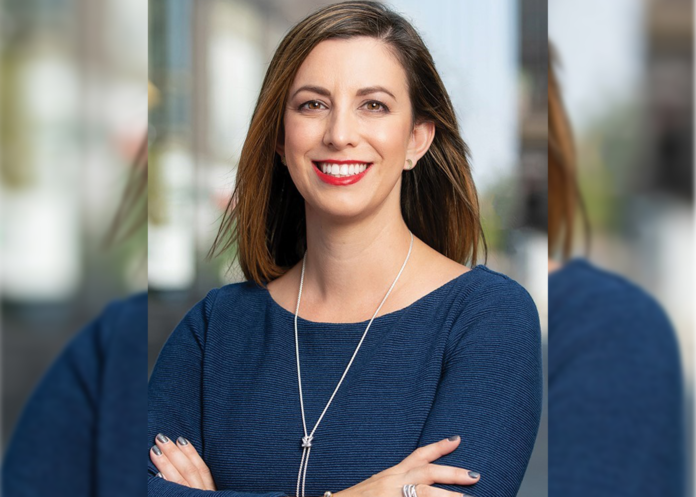 When it comes to law practices, there are many specialties. But one Denver attorney is blazing her own path in interior design law.
Chloe Mickel, who specializes in construction law at Brownstein Hyatt Farber Schreck, primarily represents real estate developers and project owners. She also has a unique practice area representing interior designers.
"I haven't found anyone else who is doing this," Mickel said of interior design law. "I think other construction lawyers probably have the skillset and it's kind of a natural extension, especially for attorneys who represent architects and other design professionals, but I don't know if anyone else is as focused on it as I am."  
Mickel noted most of the major stakeholders in construction projects, like the owner, general contractor or the architect, can have standard contracts developed through the American Institute of Architects. But drafting a contract isn't as clear cut for interior designers. Mickel said she has worked on a large litigation case where part of the dispute involved an interior designer. Mickel noticed the contract for the interior designer wasn't well put together.
"It struck me that interior design services are just so unique and for that reason there's just really nothing out there in the way of form contract documents or even … other lawyers that understand the industry and that specialize in representing these players on construction projects," Mickel said. 
Mickel noted interior designers' duties on a project vary and it's not as straightforward as those of a general contractor or an architect for example. She said responsibilities can include things like design and procurement services. Procurement could include obtaining all of the furniture and fixtures.
"[That] is a whole other animal under the law because an interior designer is often asked to serve in a role … like a purchasing agent for a client," Mickel said.
The most common legal issue Mickel has been seeing deals with properly preparing contracts that capture the wide scope of services for interior designers, while protecting clients from different types of claims that arise. Mickel added you could have design claims, ones related to sale of goods, installation and construction.
"It's mitigating all these different types of risks that could arise because of this massive range of different types of services an interior designer might be asked to provide on a project," Mickel said.
Mickel added one of her big goals is making sure interior designers have strong representation.  
"There's so many different types of disputes," Mickel continued. "What I've been trying to do with my clients is, first and foremost, creating some custom contracts for them that actually anticipate all of these different things that can happen … I'm trying to really elevate these interior designers within these construction disputes because they are major players."
Mickel pointed to new multi-family spaces and apartment complexes as another reason interior design law is important, as many of those spaces need an interior designer. According to a December 2022 article from the Denver Post, developers were on track to have more construction permits for multi-family housing than single-family homes in the state in 2022.   
As far as legislation goes Mickel said interior designers are often peripherally included in some bills. In 2020, the Colorado General Assembly passed a law focused on interior designers. According to a 2020 press release from the International Interior Design Association, the law did many things including help streamline the process in the state for interior designers submitting construction documents for building permits.
Mickel added she isn't an interior designer herself but does enjoy it. She does come from a family filled with creative people. 
"I also just wanted to work with more creative people," Mickel continued. "I wanted to work with more women, frankly, because the construction industry is still very male-dominated and as a woman, I always want to support and seek out other women in the industry."
Mickel's hard work has paid off. Mickel was recently promoted to shareholder at Brownstein Hyatt Farber Schreck.