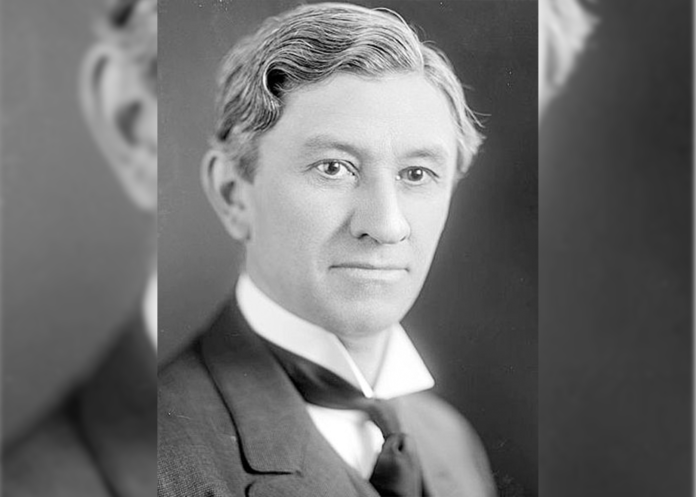 Former state Supreme Court Justice Benjamin Hilliard Sr. was both an attorney and a two-time Colorado Supreme Court justice, but he's perhaps most well known for being the state's "Great Dissenter."
Hilliard Sr. was described by The Daily Sentinel in August 1951 as a "tall, slender, white-haired justice." In a profile following his death, the outlet noted Hilliard Sr., "a Democrat and often called Colorado's 'great dissenter' because of his many minority opinions, polled one of the highest votes" in the November 1951 election "despite Republican victories from most other state offices." The margin in Hilliard Sr.'s first win in November 1930 was reported as 1,500 votes by the Craig Empire Courier.
Hilliard Sr. served two terms as a U.S. representative before dropping out of politics until 1930 when he successfully campaigned for the state Supreme Court, according to the profile in The Daily Sentinel. 
The profile noted Hilliard Sr. was initially a Republican in his early political career before switching to the Democratic party in 1902. The Daily Sentinel reported "Hilliard and several other state representatives were declared illegally elected and refused seats in the house. Hilliard said later that a speech he made after that incident convinced him 'I really enjoyed being a spellbinder.'" 
The outlet reported Hilliard Sr. served two successive terms in Congress starting in 1914 and was among those who voted against the U.S. declaring war on Germany in 1917. The Daily Sentinel reported Hilliard Sr. served as chief justice of the Colorado Supreme Court in 1939, 1944, 1949 and 1950. 
In April 1952, The Aurora Advocate published a profile of Hilliard Jr. after he announced his candidacy for the state Supreme Court, following his father's footsteps as both an attorney and a then-Supreme Court hopeful. Hilliard Jr., a "well known Colorado attorney," announced his candidacy as a Democratic nominee for the eight-year term, according to the publication's profile.
According to The Aurora Advocate, Hilliard Jr. studied at the University of Iowa and George Washington University before being admitted to the Colorado bar in 1923. The publication noted Hilliard Jr. was rejected two times for service in World War I, both times for a physical disability, but he did secure a special waiver to serve in the Adjutant General's Department of the Army until American troops returned. 
He served as special assistant to the U.S. Attorney General, according to The Aurora Advocate, and was the hearing officer for cases involving conscientious objectors. The outlet reported his compensation was just one dollar a year. 
"He also devoted much time during that war to U.S.O. activities and to furnishing legal advice to personnel of the armed forces," the outlet reported. "Hilliard has been a leader in civic, fraternal and legal organizations in Colorado." 
The outlet noted Hilliard Jr. in 1941 was the national head of nonprofit veterans organization the Forty and Eight, and commander of the American Legion Department of Colorado in 1942. The Aurora Advocate reported Hilliard Jr. held various "important positions in the national organization of the Legion."
Hilliard Jr. was "a member of the bar of the Supreme Court of the United States," according to The Aurora Advocate's profile, and his father, Hilliard Sr., "was a distinguished member of the Colorado Supreme Court for 21 years."