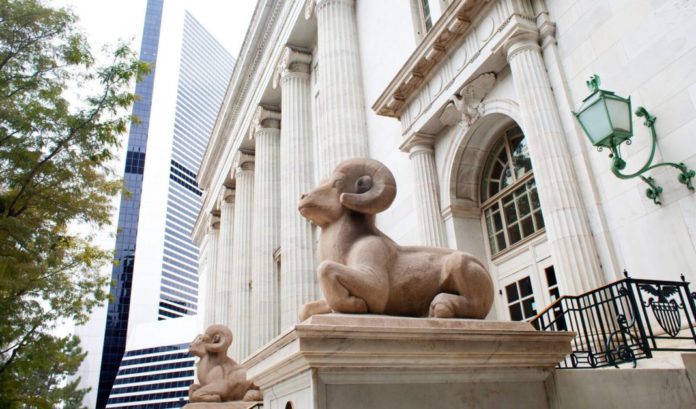 The 10th Circuit Court of Appeals on July 21 ruled that Title VII prohibits "sex-plus-age" discrimination, making it the first circuit court to address the issue and one of the first to apply the U.S. Supreme Court's landmark decision in Bostock v. Clayton County.
The case, Frappied v. Affinity Gaming Black Hawk, was brought by former employees of the Golden Mardi Gras Casino in Black Hawk who were laid off in early 2013 after Affinity bought the casino and took over its operations. Eight of the plaintiffs are women over age 40 who brought claims under the Age Discrimination in Employment Act of 1967 as well as "sex-plus-age" disparate impact and disparate treatment claims under Title VII, alleging they lost their jobs because Affinity discriminated against women over 40.
The district court dismissed the plaintiffs' Title VII disparate treatment claim, in part because it concluded sex-plus-age claims are not cognizable under Title VII — a conclusion the 10th Circuit panel said was "erroneous."
While the sex-plus-age scenario hadn't been addressed by a circuit court before, "sex-plus" claims are nothing new. In 1971, the U.S. Supreme Court ruled in Phillips v. Martin Marietta that Title VII forbids sex-plus discrimination where the second characteristic is not protected under the statute. In that case, the Supreme Court ruled the employer violated Title VII because it had two different hiring policies for women with pre-school-age children and men with children the same age.
In its opinion, the 10th Circuit also acknowledged Title VII prohibits discrimination based on a combination of characteristics protected by the statute, such as sex-plus-race.
What makes Frappied different, Affinity has argued, is that the plaintiffs' claim involves a second characteristic protected under a separate statute, namely age and the ADEA. Recognizing older women as a subclass "would disrupt Congress's establishment of Title VII and the ADEA as separate laws for construing discrimination claims, with different scopes of liability, evidentiary burdens, and available damages," Affinity wrote in an Aug. 4 petition for rehearing en banc. 
But the 10th Circuit rejected the argument, writing: "ADEA claims and Title VII sex-plus-age claims address different harms. An ADEA claim addresses discrimination against an older worker because of his or her age, whereas a Title VII sex-plus-age claim brought by an older woman addresses discrimination against her because of her sex."
Frappied is the first 10th Circuit case interpreting the Supreme Court's June decision in Bostock, in which the Supreme Court ruled Title VII prohibits discrimination against LGBT workers. While Title VII doesn't explicitly address sexual orientation or transgender status as protected characteristics, it prohibits discrimination "because of" sex and, the court concluded, "it is impossible to discriminate against a person for being homosexual or transgender without discriminating against that individual based on sex."
"What I think is particularly important in this case, on the heels of Bostock, is it's really pretty open recognition of the concept of intersectional discrimination," said Brownstein Hyatt Farber Schreck shareholder Lisa Hogan. "And while the U.S. Supreme Court didn't use those words [in Bostock], they were clearly recognizing that very frequently discrimination is about more than one thing."
In its opinion, the 10th Circuit cited research showing older women suffer unique discrimination due to stereotypes associated with them, including one study of tens of thousands of job seekers that found "much stronger and more robust evidence of age discrimination against older women than against older men."
"The courts have sort of been lagging behind the social science and also what everyone knows is true from their own experiences and from anecdotal evidence, which is that many times discrimination isn't based just on one status," said Liana Orshan of Killmer Lane & Newman, who filed an amicus brief in the case in support of the employees. 
According to Brett Painter, partner at Davis Graham & Stubbs, the 10th Circuit's decision not only recognizes the viability of sex-plus-age claims but also other "intersectional" discrimination claims under Title VII, especially cases where the "plus" characteristic is protected under another statute, such as the Americans with Disabilities Act. "Theoretically, it could also apply to a gender-plus claim based on disability," Painter said.
The 10th Circuit also concluded, citing Bostock, that a sex-plus plaintiff need not prove an entire subclass of women was treated differently than the corresponding subclass of men. Instead, a female plaintiff who has been terminated only needs to show she wouldn't have been terminated if she had been a man in order to establish Title VII liability.
"Bostock says that if gender is taken into consideration at all, it potentially violates Title VII," Painter said. "So we're not going to look at whether or not the policy applies to a broader group of women. It's just if this particular [woman's] gender was a basis for the company's employment decision, that would be sufficient for a discrimination claim." 
"It's really the first time that the court was recognizing that you have to look at the individual and not a subclass that the individual belongs to," Hogan said.
As for what the 10th Circuit's decision means for employees, Painter said it "essentially adds another arrow, or arrows, to the quiver of claims that a plaintiff-side employment lawyer can bring."
The facts in the Frappied case illustrate why sex-plus claims under Title VII are important for workers, according to Orshan, because it would have been "almost impossible" to prove discrimination on the basis of sex without being able to use sex-plus-age. The plaintiffs had evidence to show older women at the casino were treated worse than any other group, she said, but they didn't have data showing the same for women in general.
"I think it's important for plaintiffs to bring their cases based on what is true to them," said Hogan. "And if what is true that seems to be based on more than one thing, we ought to have a theoretical framework that allows that."
"I think this 10th Circuit case recognizes that is what we need to be evolving toward, because Title VII, after all, reflects Congress's intent to broaden the scope of discriminatory actions that they want to protect against and not limit them."
Meanwhile, the lessons for employers are "the same as they usually are," Hogan said: document everything, make good decisions and don't consider irrelevant characteristics or criteria beyond job performance when terminating employees.
The Frappied decision "requires employers to be much more circumspect in their termination decisions with respect to women," Painter added. When companies are going through a reduction in force, he said, they'll want to consider potential sex-plus claims when doing an adverse impact analysis. 
Affinity filed a petition for rehearing en banc last week but, Orshan said, the petition is "not really making any arguments they didn't make to the panel." Still, she thinks there is a "decent chance" of it being granted because the 10th Circuit was the first circuit court to reach the decision it did.
But while there are "ebbs and flows" when it comes to discrimination law, Painter said, "I think that Affinity Gaming and its analysis of gender-plus is certainly here to stay in the 10th Circuit, at least for the foreseeable future."
—Jessica Folker