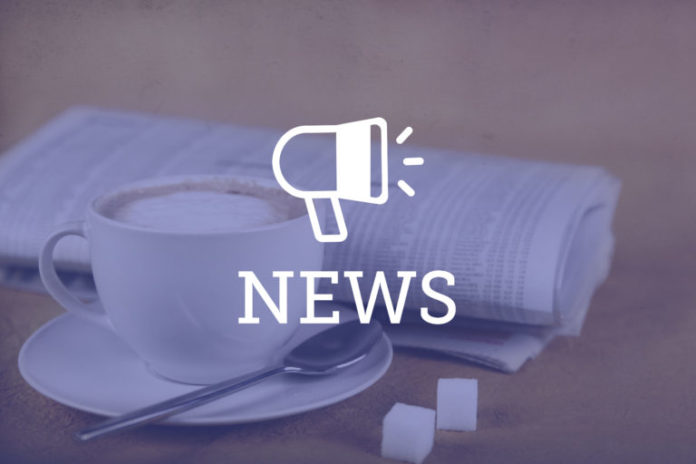 On the heels of a settlementment between Southwest Airlines and officials with the Colorado Department of Labor and Employment over enforcement of the Health Families and Workplaces Act, a union that represents Southwest flight attendants is suing. 
Transportation Workers Union of America Local 556 sued CDLE, Gov. Jared Polis in his official capacity and Southwest in Denver District court on Aug. 14. The union alleges the settlement gives the airline a "license" to violate HFWA. Southwest disputes the allegations, with a spokesperson telling Law Week in an email that the settlement reaffirmed existing provisions of the law. 
HFWA was signed into law on July 14, 2020. The law went into effect Jan. 1, 2022, for employers of all sizes in Colorado and requires them to provide paid sick leave to employees that accrues at a rate of one hour for every 30 worked with a maximum of 48 hours of sick leave per year. Workers can use the accrued leave to recover from their own physical or mental health conditions, attend medical appointments, care for sick family members and more. The bill also had several provisions around sick leave and the COVID-19 pandemic. A bill passed this year created additional uses for sick leave such as attending to matters related to a family member's death and unexpected closures of someone's home, school or place of work. The law contains provisions about how HFWA's protections apply to unionized employees with existing collective bargaining agreements around paid sick leave. 
In March 2022, CDLE fined Southwest more than $1.3 million, writing that its investigation found the airline had "violated nearly every HFWA requirement and protection" including COVID-19 sick leave and leave for preventative medical care or care of a child. CDLE's investigation also allegedly found the airline had illegally penalized workers who took sick leave and that it failed to inform employees of their rights under the law. According to the investigation, Southwest argued it was exempt from providing leave under HFWA due to its collective bargaining agreements, a position CDLE disputed, writing the agreements were "less generous" than requirements of the law. The investigation also accused Southwest of violating other state labor laws. The fine and investigation were upheld in December 2022 by a hearings officer with CDLE's Division of Labor and Statistics. Southwest later sought judicial review of that order by a Denver District Court.
Shortly after the fine, in May 2022, Southwest sued in federal court arguing it was not covered by the law. The federal lawsuit and state appeal were dismissed last month after Southwest and state officials announced they'd reached a settlement agreement. 
According to the lawsuit, the settlement was negotiated behind closed doors and the union was not allowed to provide input. 
Under the settlement agreement, according to the lawsuit, the fine was reduced from $1.3 million to $133,140, or 10% of the original penalty. According to the complaint, the settlement also walks back on CDLE's former position that Southwest's collective bargaining agreements didn't exempt it from the law and specifies that unionized employees with existing agreements aren't covered by the law. The lawsuit states that as part of the settlement, CDLE agreed to drop any current investigations of Southwest into alleged HFWA allegations and not accept future ones. 
The union argues the settlement agreement was reached in violation of Colorado's Administrative Procedure Act and that it violates employee's due process rights to have their complaints investigated. The lawsuit is asking a state court to find the agreement invalid and to rule that Southwest employees are in fact covered by HFWA. 
TWU Local 556 is being represented by Colorado-based legal advocacy group Towards Justice and the firm Milstein Turner. 
In a press release announcing the lawsuit, Southwest flight attendant and TWU Local 556 executive board member Jamie Simpson criticized the settlement.
"We are so disappointed that after months of looking us in the face and telling us that they were standing up for us, our elected officials have failed us," said Simpson in the release. "Instead of standing up for workers, they have given in to a corporation that had record operating revenues over $20 billion last year but refuses to give us basic paid leave protections."
In an email to Law Week, a representative for Southwest said the settlement reaffirmed that the collective bargaining agreements are a temporary exemption to the law.  
"For over a year, Southwest has been voluntarily applying part of the law to TWU 556 members, by allowing them to take sick leave for all the reasons and family members provided under the law, even though not legally required. Southwest has also been applying the collectively-bargained attendance policy, which TWU 556 negotiated for its members," said Southwest public relations advisor Dan Landson in an email. "TWU 556's characterization in its newly filed lawsuit that applying the agreed upon attendance policy is 'retaliatory' is simply false. Upon ratification of the next CBA for TWU 556 members, the law will then fully apply." 
Landson added the union and the airline are currently negotiating a new collective bargaining agreement. "Southwest continues to support its People with industry-leading benefits, including providing sick leave that is above and beyond what is required under state and local leave laws, while also ensuring the airline can provide unmatched Hospitality to its Customers," he added.