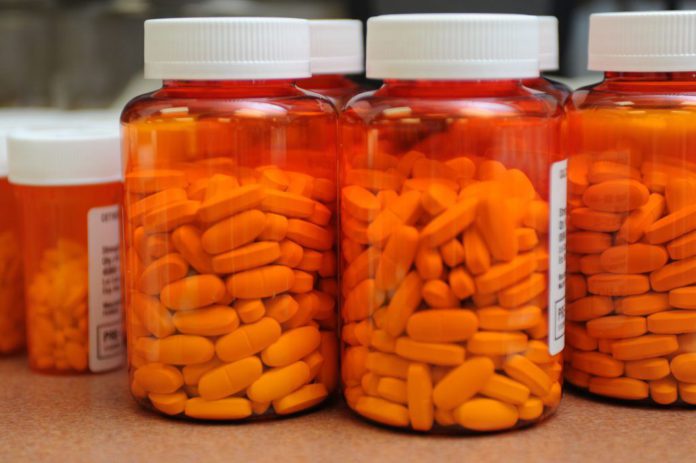 In 2017, 1,112 people in Colorado died from drug overdoses, up from 912 in 2016. And according to state officials, the extent of the crisis will likely not plateau for another seven to 10 years. Advocates for a multi-pronged legislative approach to addressing Colorado's opioid crisis seem to understand a blunt fact tied to those figures: It's too late to help drug users if they're dead. 
The state passed a package of bills designed to address the crisis during the last legislative session, but lawmakers are far from finished. At an interim committee meeting Tuesday focused on legislative approaches for substance use disorders, members heard from stakeholder groups around Colorado about some policy gaps to consider addressing in the next legislative session. They also received an update on steps toward implementing House Bill 18-1136, which would cover inpatient, residential and medical detoxification services for substance use treatment under Colorado's Medicaid program. 
"Dead drug users do not have the opportunity for recovery," said Lisa Raville, executive director of the Harm Reduction Action Center, opening her presentation with numbers showing year-over-year increases in deaths from drug overdoses both in Colorado and the U.S. Raville spoke to the committee about the need to expand services for drug users such as more syringe disposal sites, access to housing for users with criminal records, and help for individuals who do not have identification, which is required to enter treatment.
She implied an upcoming effort to reintroduce a harm reduction bill in Colorado's legislature, a version of which died in committee earlier this year, aimed at authorizing a pilot safe injection site in the state by creating an exemption to Colorado's public nuisance law. 
"In 10 countries, 63 cities and 102 total sites in over 30 years, no one's ever died of an overdose there because there's been a trained professional there to recognize and respond," Raville said. Aside from overdose prevention, benefits of a safe injection site include reduced transmission of infections because users are not sharing dirty needles or injecting with contaminated water, she said. Some advocates also refer to the concept as an overdose prevention or supervised consumption site. 
Rep. Perry Buck, a Republican, though she was not on the Senate Committee of State, Veterans and Military Affairs that voted to kill Senate Bill 40 in the last session, provided some insight into lingering concerns about a safe injection site. She said she has heard pushback from law enforcement who see such a site as condoning illegal behavior.
"It might be old school, where you just don't allow bad behavior, period," Buck said. "When you agree to say we're going to do an injection site, it's almost like [it's] encouraging." She said she does not believe she could support a reintroduced bill for a safe injection site.
Throughout the day, presenters and legislators highlighted how the stigma attached to substance use results in more punitive approaches to addressing addiction than other diseases and disorders, such as cancer. During a presentation outlining possible policy approaches for better access to treatment, Mental Health Colorado's executive director Nancy VanDeMark presented several true stories of individuals seeking help for their addictions who had run into barriers to treatment. One woman, she said, was denied insurance coverage for her stays in residential treatment because of the high level of support she had from her family and her insurance company deemed the treatment was not imperative. 
Sen. Cheri Jahn, an Independent, also expressed incredulity and said she will want to press insurance companies on what exactly they lay out as criteria for covering substance use treatment.
"One thing that I'm going to want to hear from in the insurance industries [is] what the heck is your criteria to either pay for or deny?" she said. "And specifically, how do you define support and the ability to say that somebody is doing so well that they just shouldn't get treatment anymore?"
Gretchen Hammer, Medicaid director for the Colorado Department of Health Care Policy and Financing, gave legislators a progress report on the department's efforts to implement House Bill 1136, passed during the last session. She said the department has been talking with the federal government about the possible need for an 1115 waiver, which approves various pilot projects that further the Medicaid program's objectives.
Hammer said while other states granted 1115 waivers can serve as models for including substance use treatment in Medicaid programs, some have broad waivers to implement many other changes to their programs. Pennsylvania is one state with a narrower waiver, Hammer said, to test including substance use treatment. She added Colorado may also need to make changes to the established framework of its Medicaid program to allow inclusion of the substance use treatment outlined in House Bill 1136.
"There are so many states looking to use this tool as we all figure out the opioid crisis, as well as other substance use disorder needs," Hammer said.
Along with a period of public comment, the committee also heard presentations on the need for more regulation of sober living homes and policy approaches for newborns exposed to substances. The substance use disorder study interim committee will meet again Aug. 22 to vote on bill categories to draft for the upcoming legislative session. 
— Julia Cardi