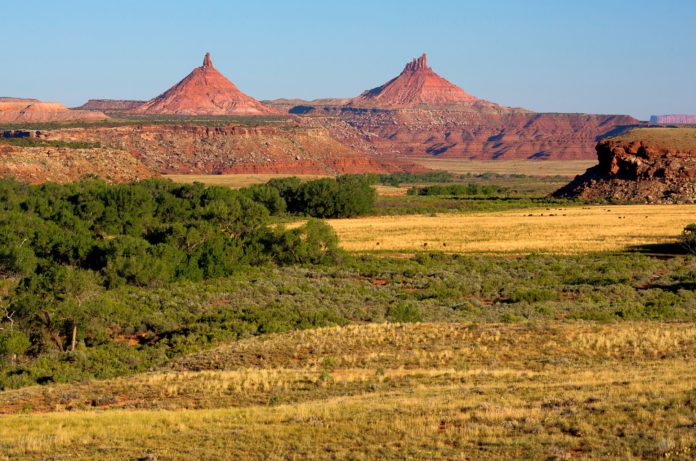 VF Corporation announced Aug. 13 its intention to bring its portfolio of outdoor-focused brands such as The North Face and Smartwool to Denver in 2019. Some local attorneys gave perspective on key logistics for a company moving its headquarters and legal considerations that come with Colorado's growing outdoor industry. 
"I think that to the extent you want to really establish ties in the community, hiring local counsel and partnering with a local Colorado firm is one way to do that," said Linda Ramirez-Eaves, president of the Association of Corporate Counsel's Colorado chapter. She added establishing trust in a personal way makes business smoother. "You can pick up the phone, you can call a law firm anywhere in the country, but there's something to be said for those face-to-face meetings where a firm has the opportunity to get to know the C-level at a company that they're seeking to serve." 
Even when a company has its own in-house counsel, consulting outside counsel can be useful to help with matters such as compliance with local laws and regulations where a company does business, or if an in-house attorney is not licensed in a particular state.
VF Corporation did not return a request for comment, and the company has not publicly said how many existing employees will relocate and how many new positions the company's move will create in Denver, though it did say it would bring about 800 high-paying jobs to Colorado. Ramirez-Eaves said analyzing what the local market offers is a key consideration split for any company figuring out the details of a relocation. A few aspects are the education level of the local population or production cost-effectiveness that various locations offer, she said, but a company would also consider the benefits of keeping on its C-suite and the costs of turnover compared with relocation expenses.
Nationally, legal developments such as the passage of the REC Act in 2016, show the outdoor industry's growing clout. The REC Act requires the government to officially track the impact of outdoor recreation on the U.S. economy. Douglas Tumminello, a partner at Lewis Roca Rothgerber Christie who has expertise with cases involving recreation companies, said Colorado and the rest of the West are becoming increasingly large players in the outdoor recreation industry.
"It's obvious that the outdoor recreation industry overall is becoming bigger and a more important voice nationally, if you will," he said. One local development includes the possibility of the Bureau of Land Management moving its headquarters to Grand Junction. A legal development that's likely to incentivize tourism in Colorado, Tumminello said, is the 2016 passage of C.R.S. 13-21-121, which states there is no liability created from injury and death from agricultural recreation and agritourism due to their inherent risks.
"If we have more policymaking going on in Colorado, if for example the BLM moves out here, then I think that has a positive impact too on the local legal industry." He added while the outdoor industry has always been important to Colorado's economy, developments such as the REC Act's passage have solidified the importance of its impact.
"I think local firms are probably asking themselves that question so that they can very quickly get themselves up to speed on what those unique areas of the law may be to the outdoor industry," said Ramirez-Eaves of the possible new legal considerations created by the outdoor industry's rapid growth.
The industry in Colorado has also seen some more contentious political mileage that create considerations for law firms. The Outdoor Retailer trade show, a twice-yearly behemoth event of the outdoor industry, announced in February 2017 that it would move out of Salt Lake City over a schism with the Utah government's position on rescinding public land designated as monuments. Outdoor Retailer brings in more than $45 million each year and now takes place in Denver.
Ramirez-Eaves said companies' increased willingness to publicly take stances on political issues is likely a caution to law firms against taking positions themselves because companies may consider a firm's leanings on polarizing political issues, such as oil and gas regulations, when they choose outside counsel.
"I think consumers pay attention to things like that," Ramirez-Eaves said. "They pay attention to what stance did this company take on the land use issue, what stance did this company take on immigration? And they may choose not to spend their dollars with you because of the stance you took or failed to take." 
—Julia Cardi