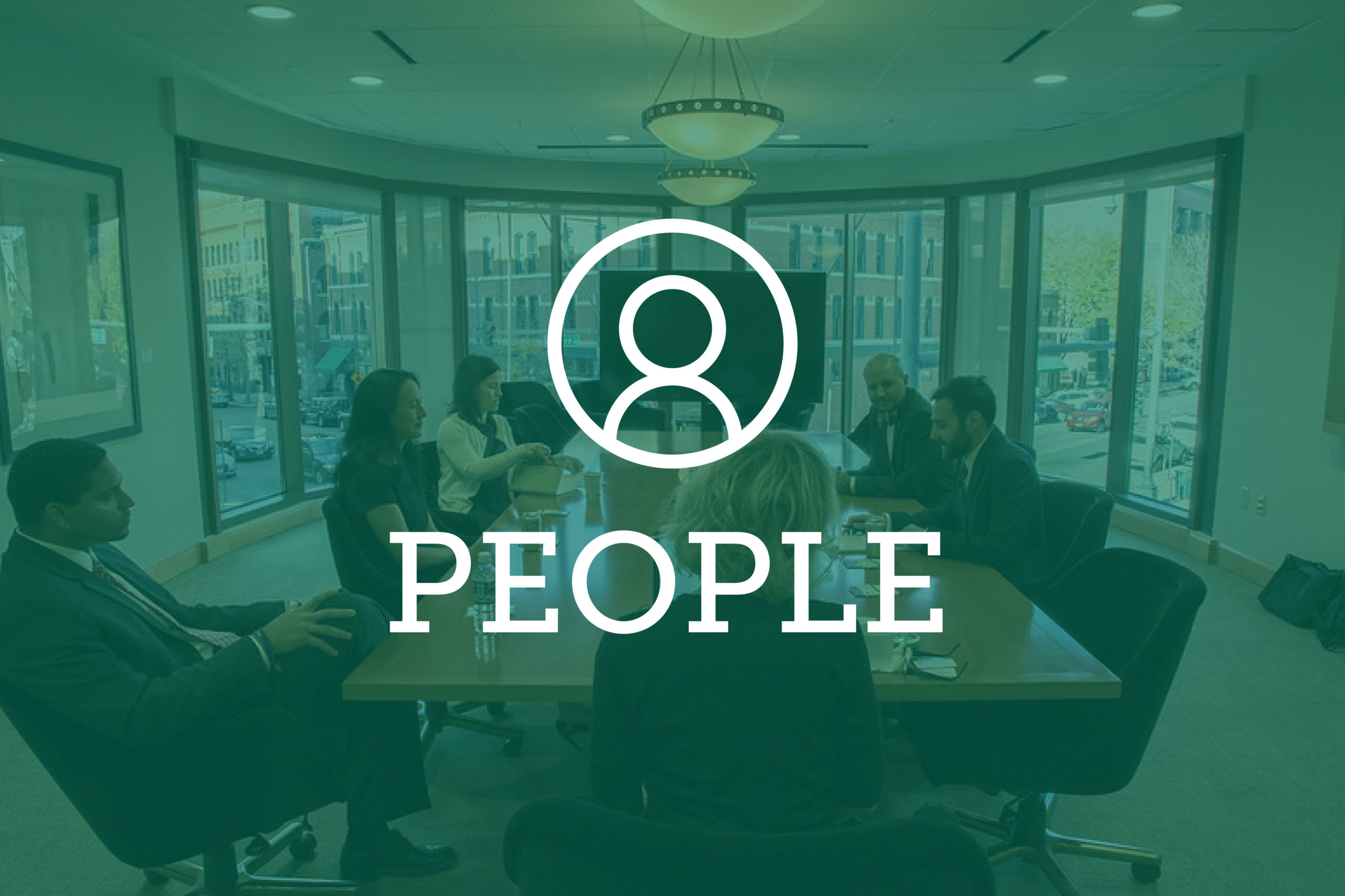 Gov. Jared Polis appointed Laura Norris Findorff to the 4th Judicial District Court. The judgeship is created by the retirement of Judge Robert L. Lowrey, and the appointment is effective April 1.
Findorff is currently an El Paso County Court judge, a position she has held since 2013. Previously, Findorff was a magistrate in the 18th District; legal research attorney in the 18th District; of counsel at Haskins & Cyboron; senior editor at LexisNexis; law clerk at Gentry & Haskins; adjunct professor at Pikes Peak Community College; research attorney at Spence Moriarity & Schuster in Jackson, Wyoming; senior associate attorney at Cummins & White in Newport Beach, California; associate at Gilbert Kelly Crowley & Jennett in Orange, California; and a staff member at Deloitte & Touche in Irvine, California.
Findorff received a bachelor's degree from the University of San Diego in 1984 and a law degree from the University of San Diego in 1988.
ATTORNEY PROMOTIONS
Ireland Stapleton has named litigation attorney James Silvestro a shareholder and director at the firm.
Silvestro's practice focuses on land use, real estate and business litigation matters. Silvestro represents clients in state and federal court through litigation, including trial and appeals.
Silvestro previously served as a law clerk to Chief Justice Michael Bender of the Colorado Supreme Court and practiced as an attorney for the U.S. Department of Energy before joining Ireland Stapleton in 2013. Silvestro received a law degree from the University of Colorado and his undergraduate degree from Colby College.
BakerHostetler announced March 4 that Nathan Schacht was elevated to partner earlier this year.
Schacht concentrates his practice on employment litigation, class and collection action litigation, labor relations and employment law counseling.
He received a law degree from the University of California Berkeley School of Law and a bachelor's degree from the University of Portland. Schacht was previously counsel at the firm and is a member of the labor and employment practice group.
BakerHostetler also announced March 4 that Lisa Canarick and Taylor Perodeau Bechel have been promoted to counsel for the firm's private wealth team.
Canarick is experienced in the areas of estate planning, wealth transfer, business succession and estate administration, with a focus on moderate, high and ultra-high net worth individuals. She received an LL.M. degree in estate planning from Miami School of Law and a J.D. degree from Touro College Jacob D. Fuchsberg Law Center. She is a member of the Rocky Mountain Estate Planning Council.
Bechel advises high-net-worth individuals and families on a range of tax and estate planning matters, including tax-efficient estate plans and trusts, charitable planning and tax-exempt organizations, estate administration and probate, cross-border estate planning and taxation and other sophisticated tax-saving strategies.
Bechel received an LL.M. in Taxation from Georgetown University Law Center and a J.D. from the University of Colorado Law School. She is a member of the Rocky Mountain Estate Planning Council and the Colorado Planning Giving Roundtable.
Regulatory attorney John "Sean" Jennings has been named a shareholder and director at Ireland Stapleton.
Jennings' practice focuses on representing businesses in matters involving regulatory law, government relations and commercial transactions. He works with clients in diverse industry sectors such as food and beverage, cannabis, hemp/CBD, transportation, energy and gaming.
Jennings is an active member of the Downtown Denver Partnership and the Colorado Restaurant Association's Government Affairs Committee. He also sits on the Board of the WorldDenver, a nonprofit that engages global citizens and organizations in Colorado through education and cross-cultural interactions. Jennings earned his law degree from Villanova University School of Law and his undergraduate degree from Michigan State University.
JUDICIAL ANNOUNCEMENTS
The 2nd Judicial District Nominating Commission has nominated three candidates for a district court judgeship created by the retirement of Judge Morris Hoffman, effective May 1.
Nominees David Karpel of Englewood, and Marie Moses and Demetria Trujillo, both of Denver, were selected by the commission via videoconference on March 5. The governor has 15 days from March 8 to appoint one of the nominees as 2nd Judicial District Court judge.
The 10th Judicial District Nominating Commission will meet via videoconference on April 27, to interview and select nominees for appointment to the office of county judge for Pueblo County, filling a vacancy created by the retirement of Judge David Lobato occurring on July 1.
The nominating commission will also meet April 28, to interview and select nominees for a judge vacancy that will be created by the retirement of Judge Kim Karn, occurring July 1.
Applications are available from the office of the ex officio chair of the nominating commission, Justice Melissa Hart, 2 E. 14th Ave. in Denver, and the office of the court executive, Laura Snyder, 501 N. Elizabeth Street in Pueblo. Applications also are available on the court's home page at http://www.courts.state.co.us/Careers/Judge.cfm
Applications must be submitted by 4 p.m. on April 7. Any person wishing to suggest a candidate to fill the vacancy may do so by 4 p.m. on March 31.
BOARD APPOINTMENTS
Brownstein Hyatt Farber Schreck announced that Carrie Johnson, a shareholder in its Denver office, has been named co-chair of the firm's Women's Leadership Initiative. Johnson will serve as co-chair alongside Ali Metzl, shareholder and chair of diversity, inclusion and equity.
As a member of the firm's litigation department, Johnson focuses on litigation related to complex contract, corporate governance, fiduciary duty, fraud and securities issues. In addition to her complex commercial litigation work, she has a robust appellate practice, often appearing before state and federal appellate courts. She also most recently served as co-chair of the firm's Summer Associate Committee and currently serves as the hiring and review partner for the litigation department.
The WLI was co-founded in 2014 by Metzl and Nicole Ament, chair of Brownstein's Real Estate Department, to foster greater connectivity among the women of the firm, provide additional professional development tools and training for women and advocate for greater opportunities for women in partnership and leadership positions.