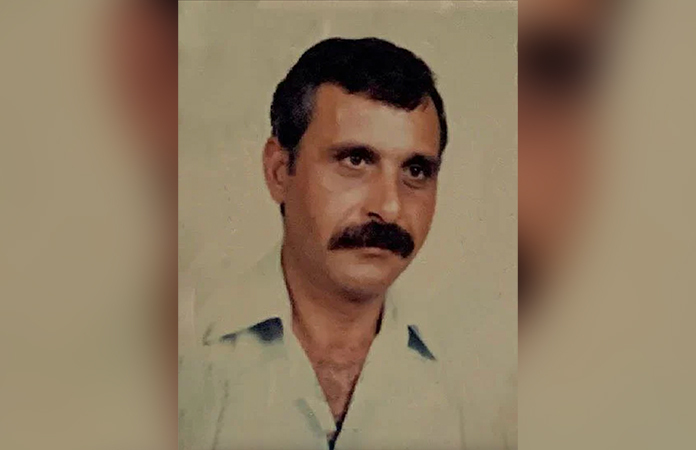 Authorities announced last week that the Sheridan Police Department, located in a suburb of Denver, in collaboration with the Colorado Bureau of Investigation positively identified a murder victim from 1988 as Akram Bada'an. In the three-decades-old cold case, DNA helped investigators trace Bada'an's family to Israel and get a positive ID, an important step in the resolution process for cold cases. 
"The most important thing in this case — aside from giving the victim justice — is giving the victim his name back," said Sheridan Police Detective Bryan Penry at a press conference last week. Bada'an was the victim of a homicide in late-August 1988 and his body was found in the 2800 block of West Oxford Avenue.
CBI analyst Audrey Simkins said the team was able to gather enough DNA evidence to submit it for genetic genealogy testing. Penry and Simkins both noted that there's still a lot of work to be done in the cold case, but the breakthrough in victim ID could allow the team to follow new leads in the case. 
CBI has been involved in the case since 1989 but Simkins said the Sheridan Police Department asked the CBI to review the case again last year. "The review identified the need for additional DNA and fingerprint analysis," she said. DNA testing led investigators to Israel, where authorities maintain a similar genetic database to the U.S.
"Described as the first step in this case, we take cold case prosecution and investigation very seriously, since our unit was formed to specifically focus on these cases in 2013," said Chris Wilcox, a senior chief deputy district attorney for the 18th Judicial District. He went on to note that the community and the victims who are waiting for justice should know that investigators won't stop looking for the people responsible for committing heinous crimes like murder.
Partners in the case include Solved by DNA, the Colorado Bureau of Investigation, Homeland Security Investigations, the Arapahoe County Coroner's Office, Parabon NanoLabs and other law enforcement partners, according to Penry.
Investigators asked anyone with information about Bada'an to contact Metro Denver Crime Stoppers at 720-913-7867. Tips can also be submitted online at Metro Denver Crime Stoppers website. A $2,000 reward is available and tipsters may remain anonymous.