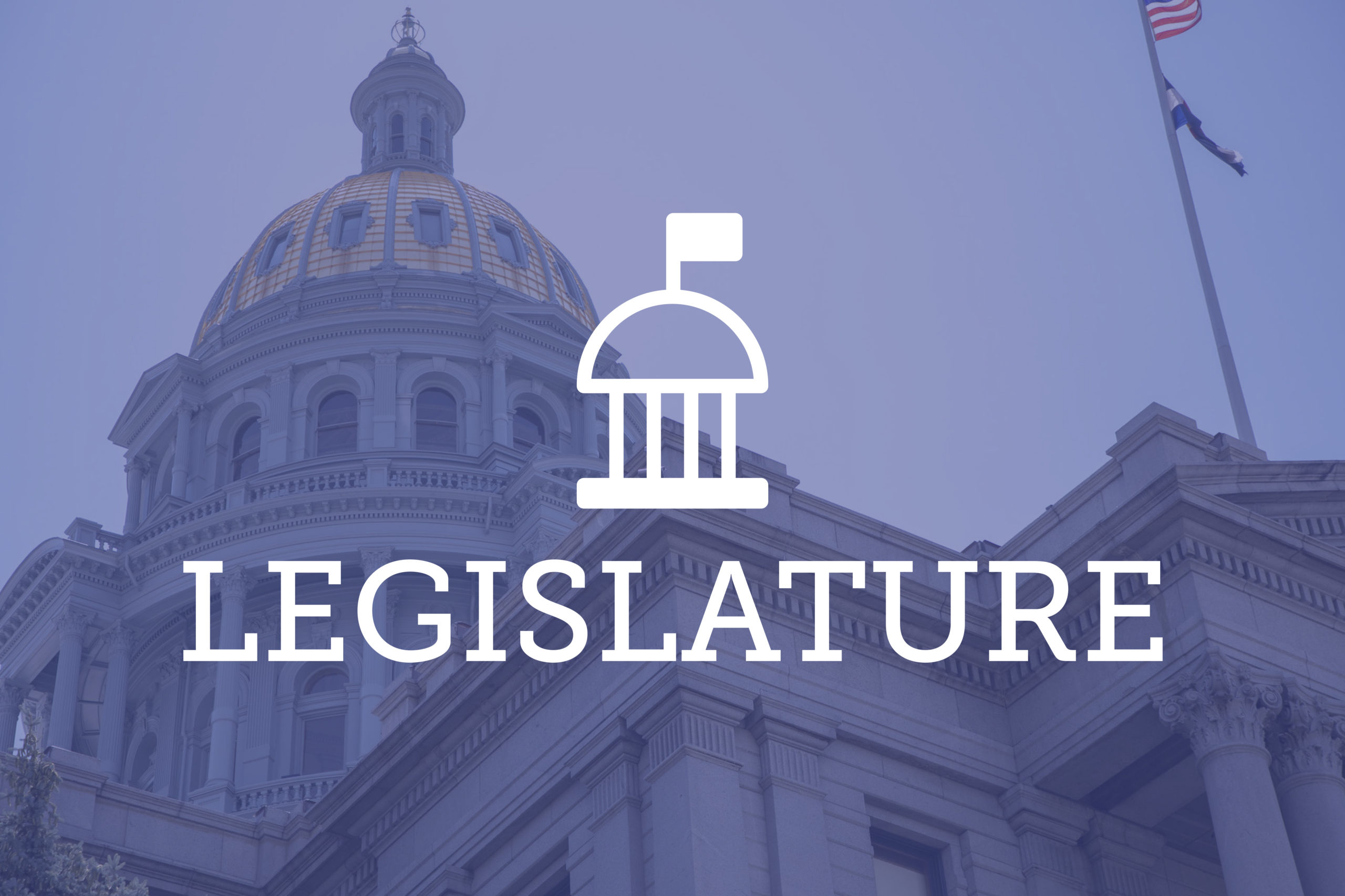 A bill to split off three of the 18th Judicial District's counties to create a 23rd District has just started its journey through the legislature. The separation, if approved, wouldn't take effect until 2025, meaning there are a lot of details for lawmakers to consider and negotiate before it happens. The bill and its fiscal note don't include caseload estimates for the newly drawn districts, but the split is worth some back-of-the-envelope estimates about how caseloads in the 18th and 23rd Districts might look based on recent statewide and district trends in criminal filings. 
Case numbers provided to Law Week by the 18th District show felony cases in the district increased 25.57% from 2015 to 2019. Over those five years, between 73% and 78% of felony cases were in Arapahoe County. Between 18% and 22% of felonies in the same period were charged in Douglas County. 
State data shows overall criminal filings in the current 18th District rose 26.47% between 2015 and 2019, although the judicial department compiles its data based on its July to June fiscal year rather than the calendar year, a key difference from data provided by the 18th District.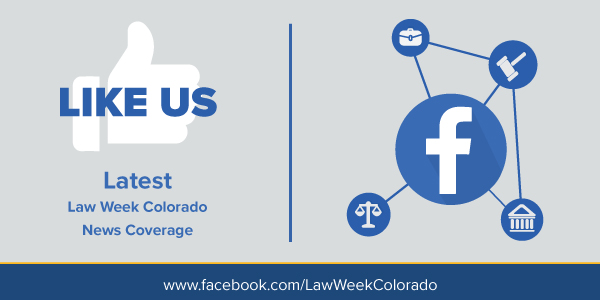 The recent growth in case numbers suggests felony filings in an 18th District that just includes Arapahoe County could reach around 5,308 by 2025, when the split would take effect, calculated using the recent five-year growth rate. Felony cases in the 23rd District covering Douglas, Elbert and Lincoln Counties could reach about 2,365.
No one particular factor appears to have caused the increase in filings, but a few district attorneys were still willing to discuss with Law Week some patterns they expect to see in the coming years. 
"People have asked me … 'What's the big change?' And I can't put my finger on one single change," said 18th Judicial District Attorney George Brauchler. But, he said, increases in criminal cases could be linked to the legalization of marijuana in Colorado because of crimes committed related to the trade. Colorado's 2015 enactment of felony DUI charges for repeat offenses could also have contributed to felony increases, Brauchler posited. 
He clarified that because district court charges are filed in the county in which the crime occurred, splitting the 18th District in two would not lead to a shift in cases from the newly drawn 18th District to the 23rd or vice versa.
The 20th Judicial District, which covers Boulder County, has a population size similar to what the 23rd District's population would look like. Both districts would have populations of more than 300,000 based on 2018 U.S. Census estimates. The 20th and current 18th District otherwise look quite different, with the 20th being a single-county district with a Democrat district attorney and the 18th having four counties and a Republican district attorney. Despite those differences, the two districts' DAs say their trends in criminal cases tend to track the state's patterns.
20th District Attorney Michael Dougherty said factors as varying as population growth, the drug epidemic and high reoffense rates might have contributed to Colorado's jump in felony cases. He said Colorado's reoffense rate among people released from state prison is about 50% in a three-year window. 
"We would not accept that percentage of failure in any other industry," he said. "If we could just get to the nationwide average, think about how many cases we'd keep from ever happening; how many victims we'd keep from ever being victimized." 
Dougherty said violent crimes seem to have driven the statewide uptick in felony cases, a pattern he said he doesn't necessarily expect to stop.
Dougherty and Brauchler both said they expect a decrease in felony cases in the next few years because of a new law reclassifying drug possession cases from felonies to misdemeanors. In 2019, the 18th Judicial District had 1,655 district court drug filings. The district's county courts had 309 misdemeanor drug filings the same year.
"Lest anyone conclude we're becoming more lawful and safer, that is not what that means at all," Brauchler said. "We just decided to call certain felony conduct misdemeanor conduct." 
Dougherty believes addressing reoffense rates through specialty programs is key to reducing crime. He said he can't control population growth, but he does have the ability to focus on programs with the potential to reduce recidivism rates, such as treatment for mental health or substance abuse. 
"If you ask people here in Boulder, do they have enough mental health treatment available in the community for their loved ones, the answer is an overwhelming 'no.' Same with substance abuse," Dougherty said. He added the resource shortage disproportionately affects people who don't have enough money to pay for treatment. "It should not require someone to hit the doors of the courthouse or the jail for them to get treatment." Recent laws and specialty programs aimed at reducing Colorado's jail and prison populations and providing alternatives to lockup for some types of offenders is one area of philosophical divide between Dougherty and Brauchler, though. Brauchler said he believes high reoffense rates by people who are already under some kind of supervision by the court system signals ineffectiveness of programs and laws intended to provide alternatives to incarceration. 
"That is an abject failure of the system," Brauchler said. "I think the ramifications for the public are increased criminal activity." 
Circling back to implications of criminal case trends for caseloads if the legislature creates a 23rd Judicial District, some discussion of the pending bill has focused on concerns about the capacity of Arapahoe County to support itself financially as its own judicial district. Brauchler and county commissioners have mentioned that Douglas County's funding of the district has subsidized Arapahoe County's much larger caseloads, because Douglas County has voted to free itself from the Taxpayer's Bill of Rights revenue growth limits while Arapahoe County is still subject to TABOR.  An Arapahoe County commissioner who testified in support of a bill to create a 23rd Judicial District did not respond to a request for comment by press time. A fiscal impact letter provided to Law Week by Douglas County's public information officer is signed by Douglas, Arapahoe and Lincoln Counties. It outlines counties' responsibilities for funding their judicial districts including district attorney costs and court infrastructure, and states the district split isn't expected to cost the counties money until 2023, but the letter doesn't contain specific numbers estimating the costs. Douglas County's public information officer did not provide further on-the-record comments to Law Week by press time.
Counties contribute to their judicial district's budget based on their respective populations. "If one-third of the jurisdiction's population is Douglas and let's say Elbert and Lincoln [counties], and 25% of the cases that are being prosecuted at the felony level are coming from that same jurisdiction," Brauchler said, "I think … it's true they are subsidizing Arapahoe County's population." 
—Julia Cardi